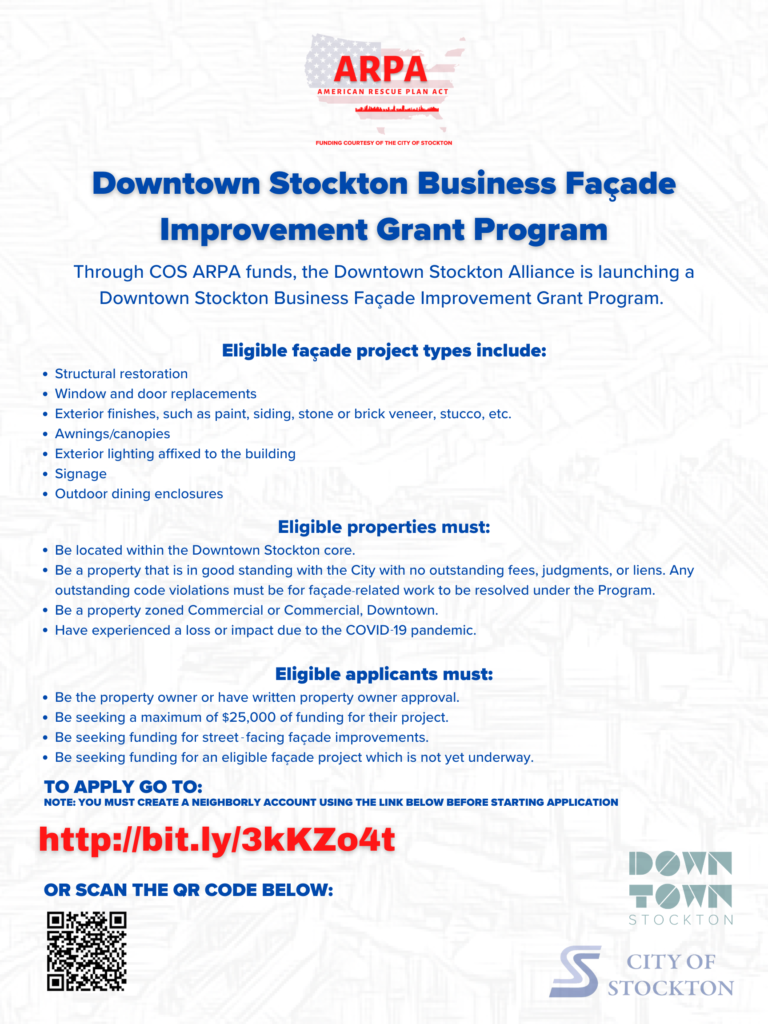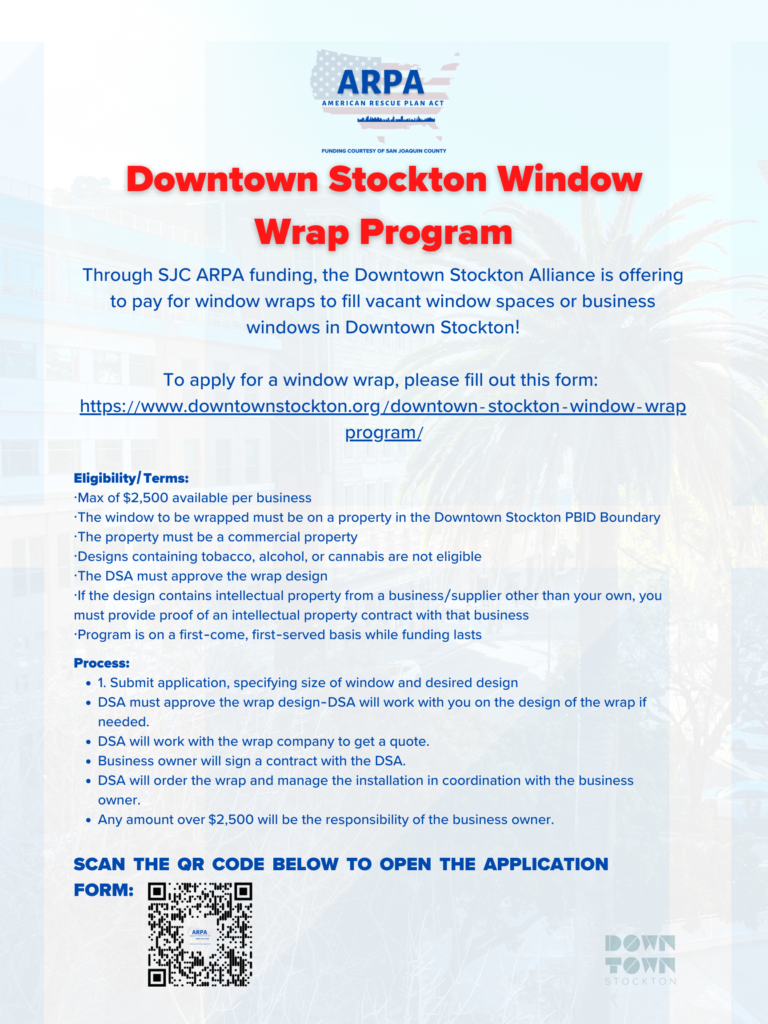 The DSA has launched multiple programs as a component of ARPA funding from both City & County sources. Please see the links to multiple programs below.
DSA ARPA Programs Provided by SJC ARPA Funding
Downtown Stockton Window Wrap Program – PLEASE NOTE: AS OF 3/31/2023, THE WINDOW WRAP PROGRAM IS CURRENTLY ON HOLD/WE ARE NOT ACCEPTING NEW APPLICATIONS. THE PROGRAM MAY BE RE-OPENED AT A FUTURE DATE, DEPENDING ON REMAINING FUNDING AVAILABILITY.
DSA ARPA Programs Provided by COS ARPA Funding