APPLY HERE:
https://portal.neighborlysoftware.com/stocktonca/participant
Through City of Stockton American Rescue Plan Act funds, the Downtown Stockton Alliance is launching a Downtown Stockton Business Façade Improvement Grant Program.
Eligible façade project types include:
Structural restoration
Window and door replacements
Exterior finishes, such as paint, siding, stone or brick veneer, stucco, etc.
Awnings/canopies
Exterior lighting affixed to the building
Signage
Outdoor dining enclosures
Eligible properties must:
Be located within the Downtown Stockton core.
Be a property that are in good standing with the City with no outstanding fees, judgments, or liens. Any outstanding code violations must be for façade-related work to be resolved under the Program.
Be a property zoned Commercial or Commercial, Downtown.
Have experienced a loss or impact due to the COVID-19 pandemic.
Eligible applicants must:
Be the property owner or have written property owner approval.
Be seeking a maximum of $25,000 of funding for their project.
Be seeking funding for street-facing façade improvements.
Be seeking funding for an eligible façade project which is not yet underway.
Please Note: This program is on a first-come, first-served basis while funding lasts.
How To Apply (Step by Step):
To Apply Please Click the Link Below:
https://portal.neighborlysoftware.com/stocktonca/participant and register for an account.
Please Note: Make sure that you are on Neighborly Stockton as there are multiple Neighborly sites on the Internet.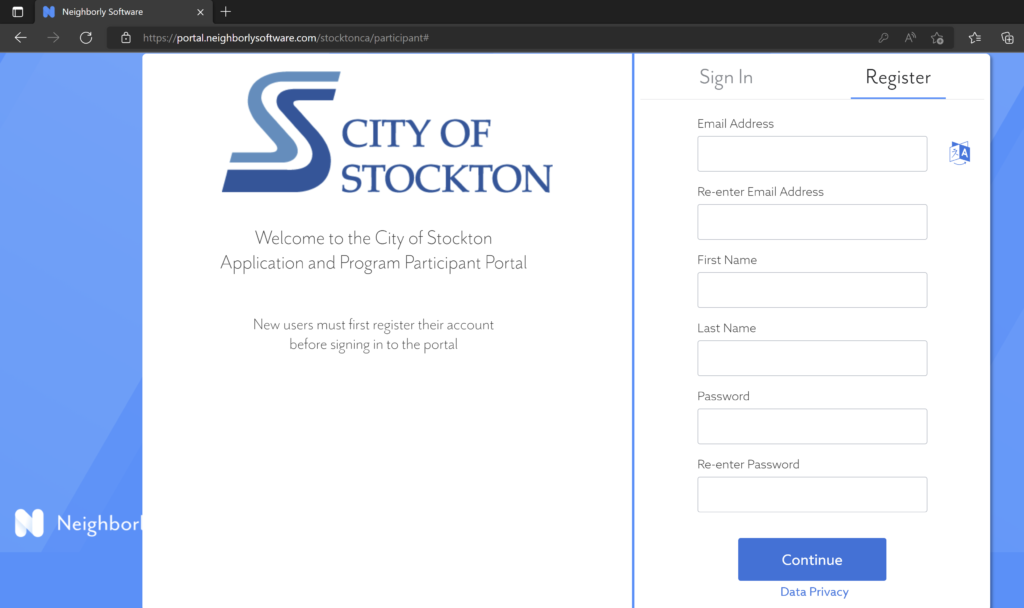 Scrolling down the Neighborly Stockton Home Page you will come across a section for New Applications and click "start a new application" for Business Façade Improvement Program.
At the start of the application, you will see a notice that if you have any questions regarding the program contact (209) 937-8539 or e-mail [email protected]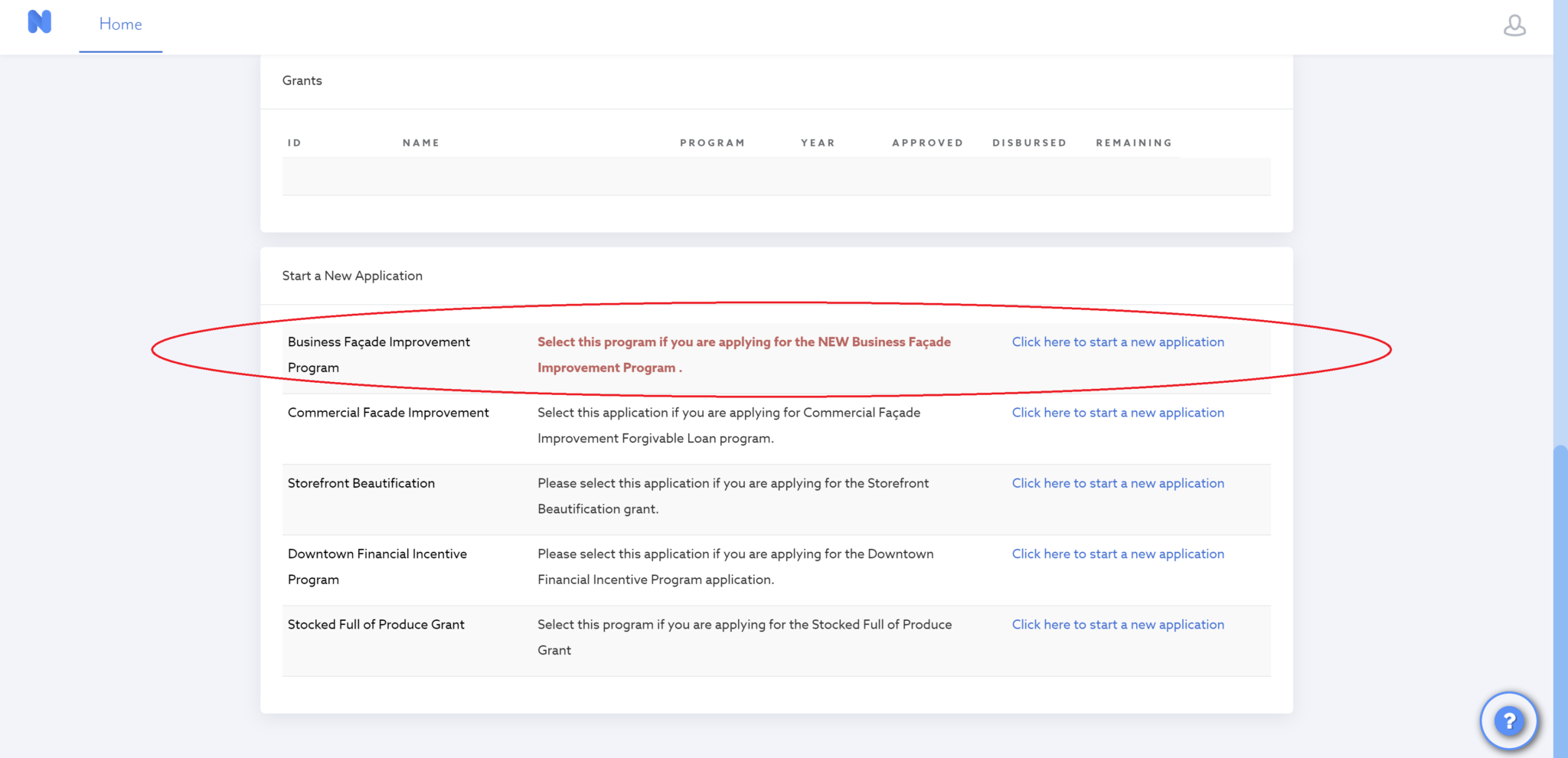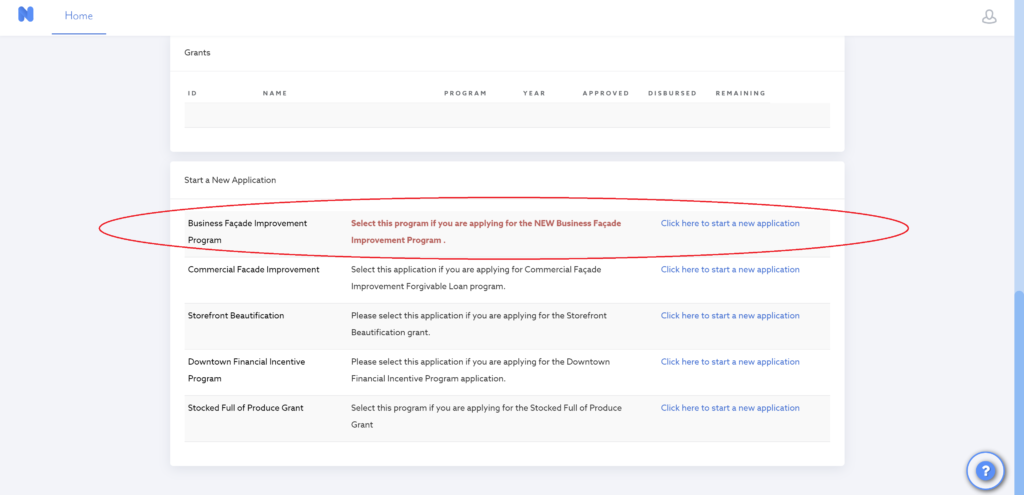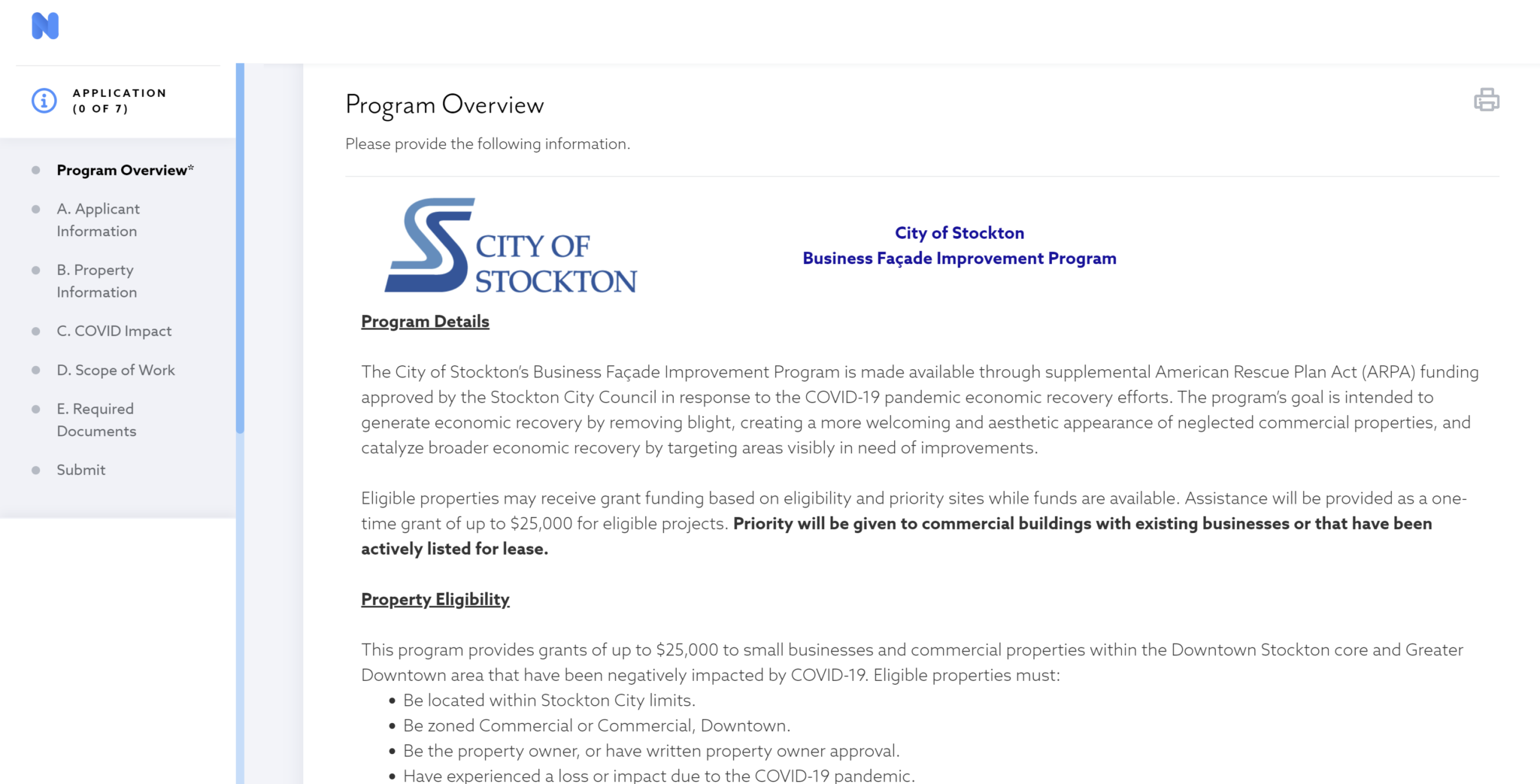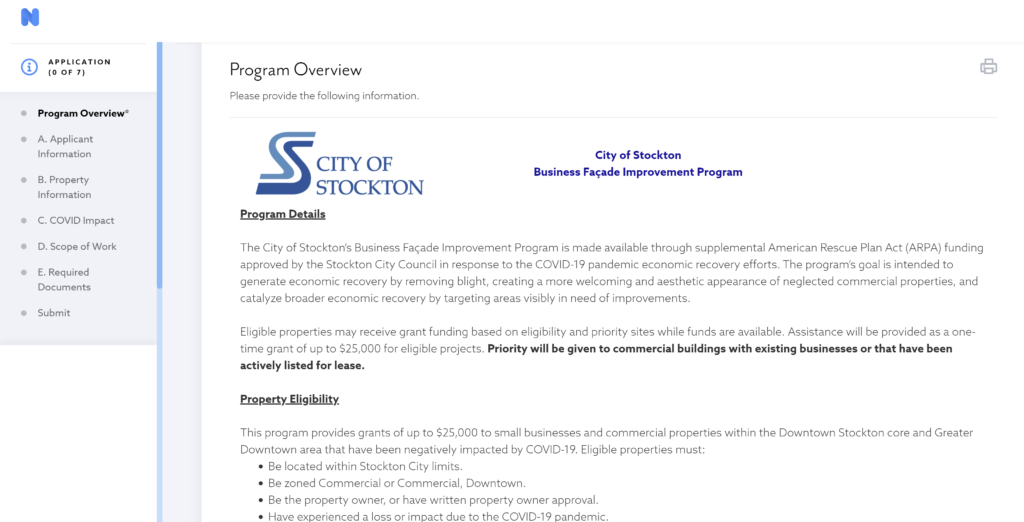 Please Note: Read the application thoroughly and complete all REQUIRED sections. You will see a * with the word REQUIRED next to these sections (shown below). If you do not fill them out the application will not allow you to continue to the next page and submit them.
Below are images of the application: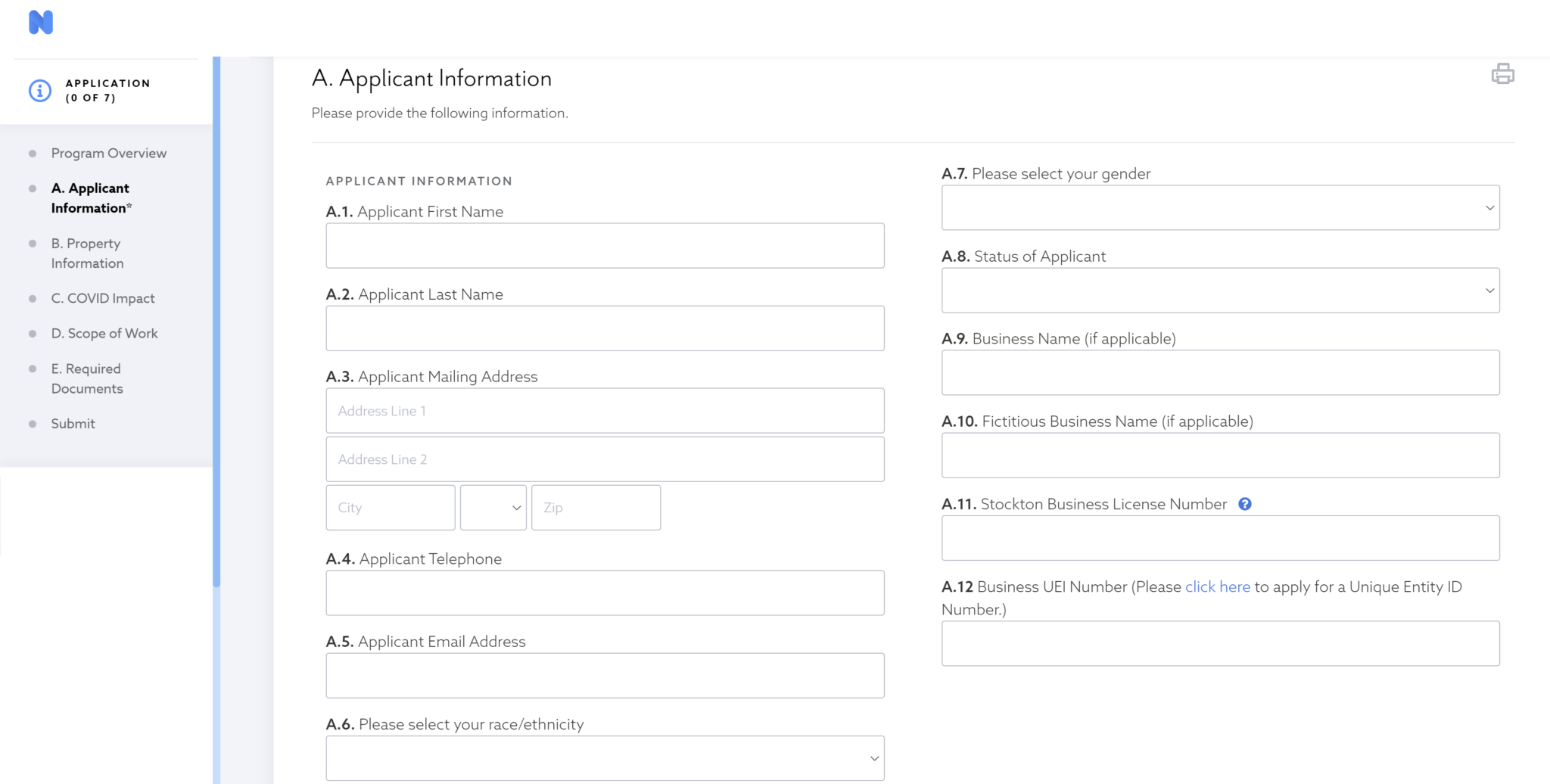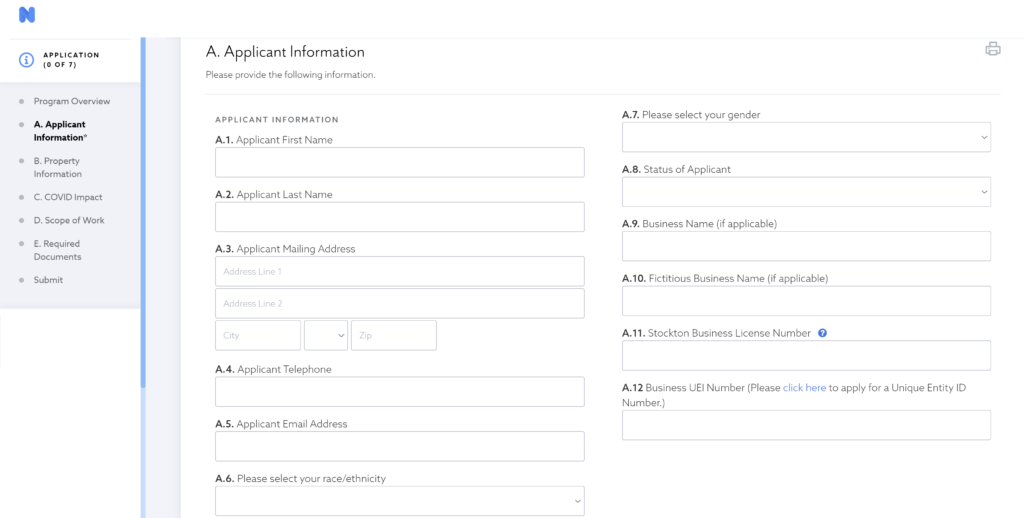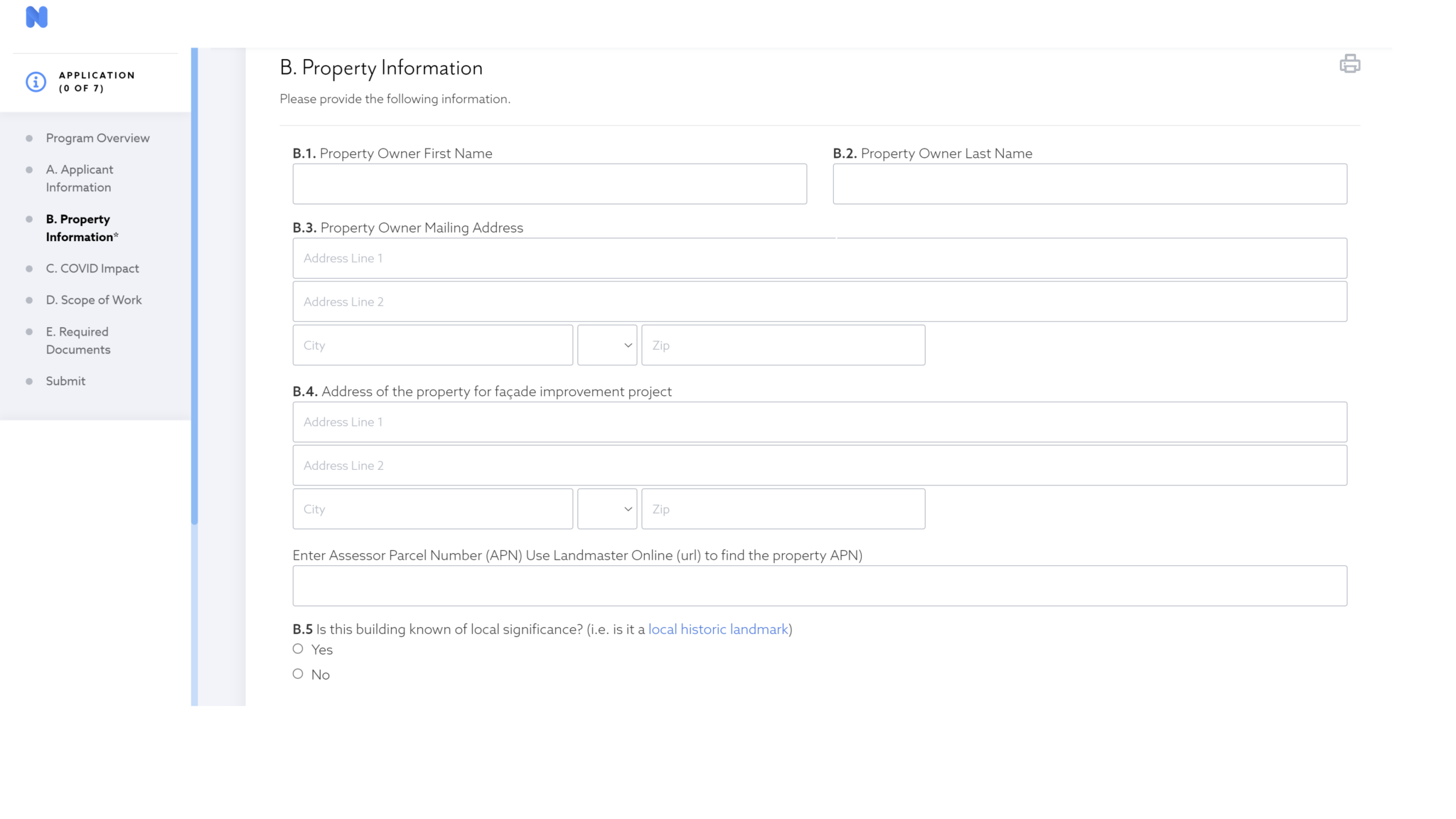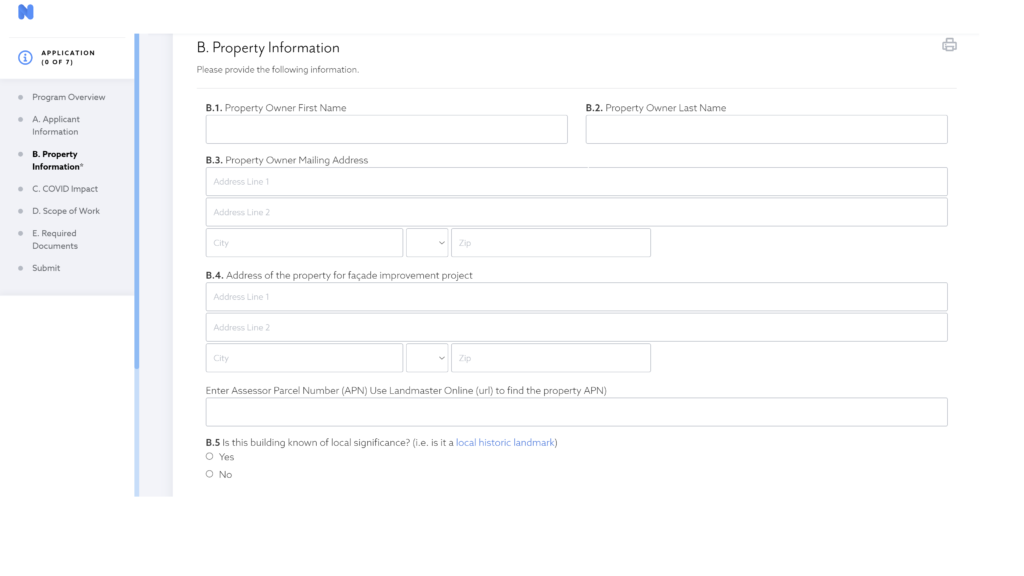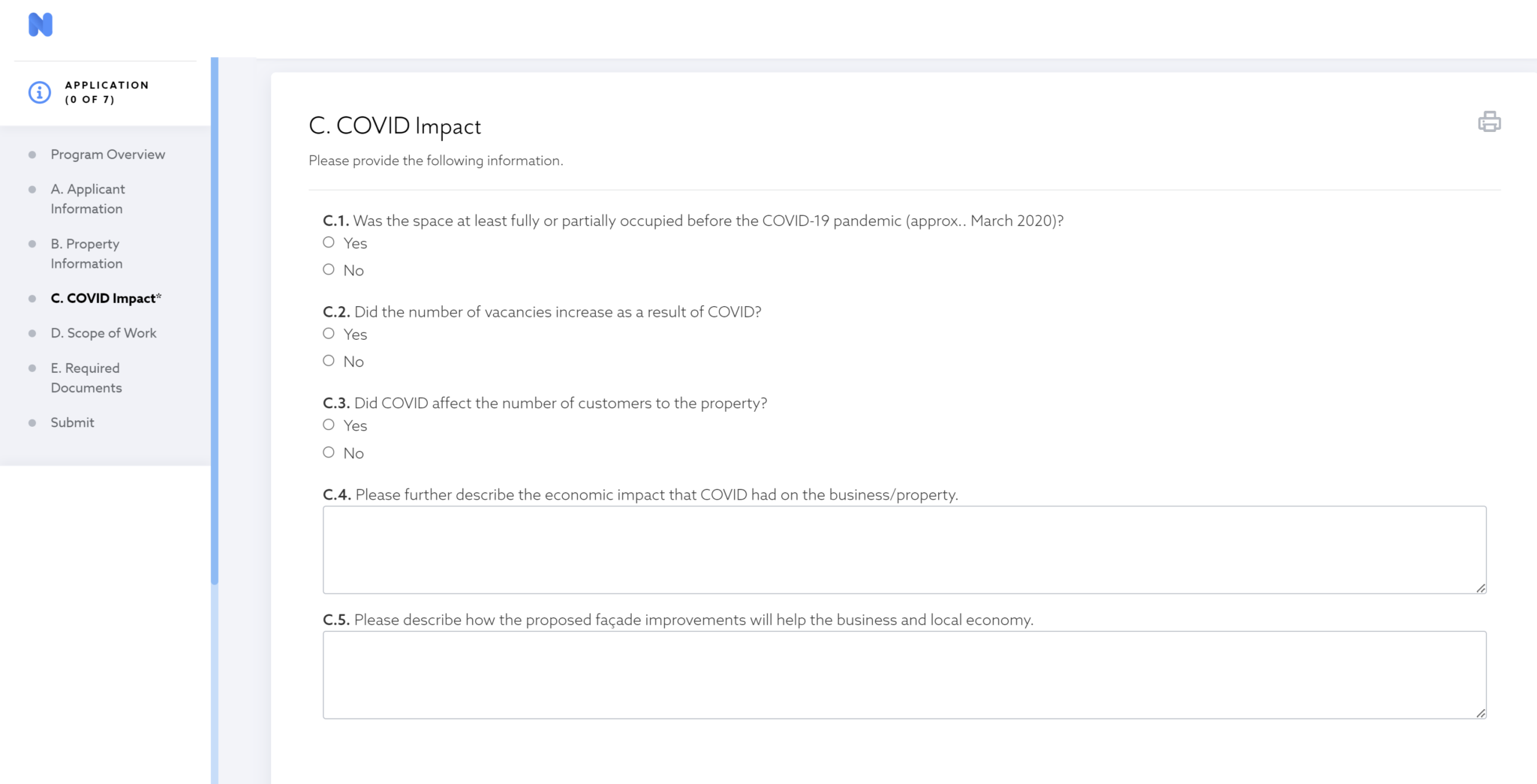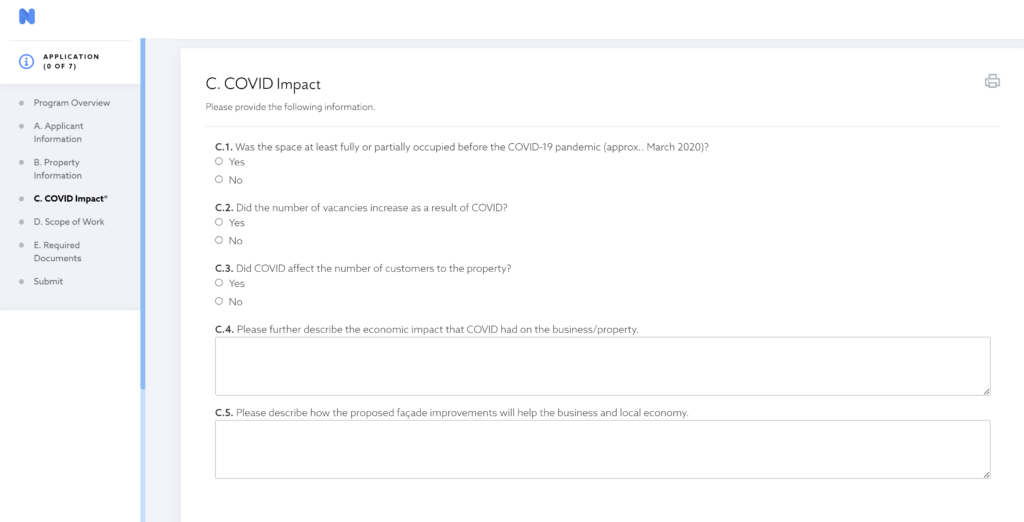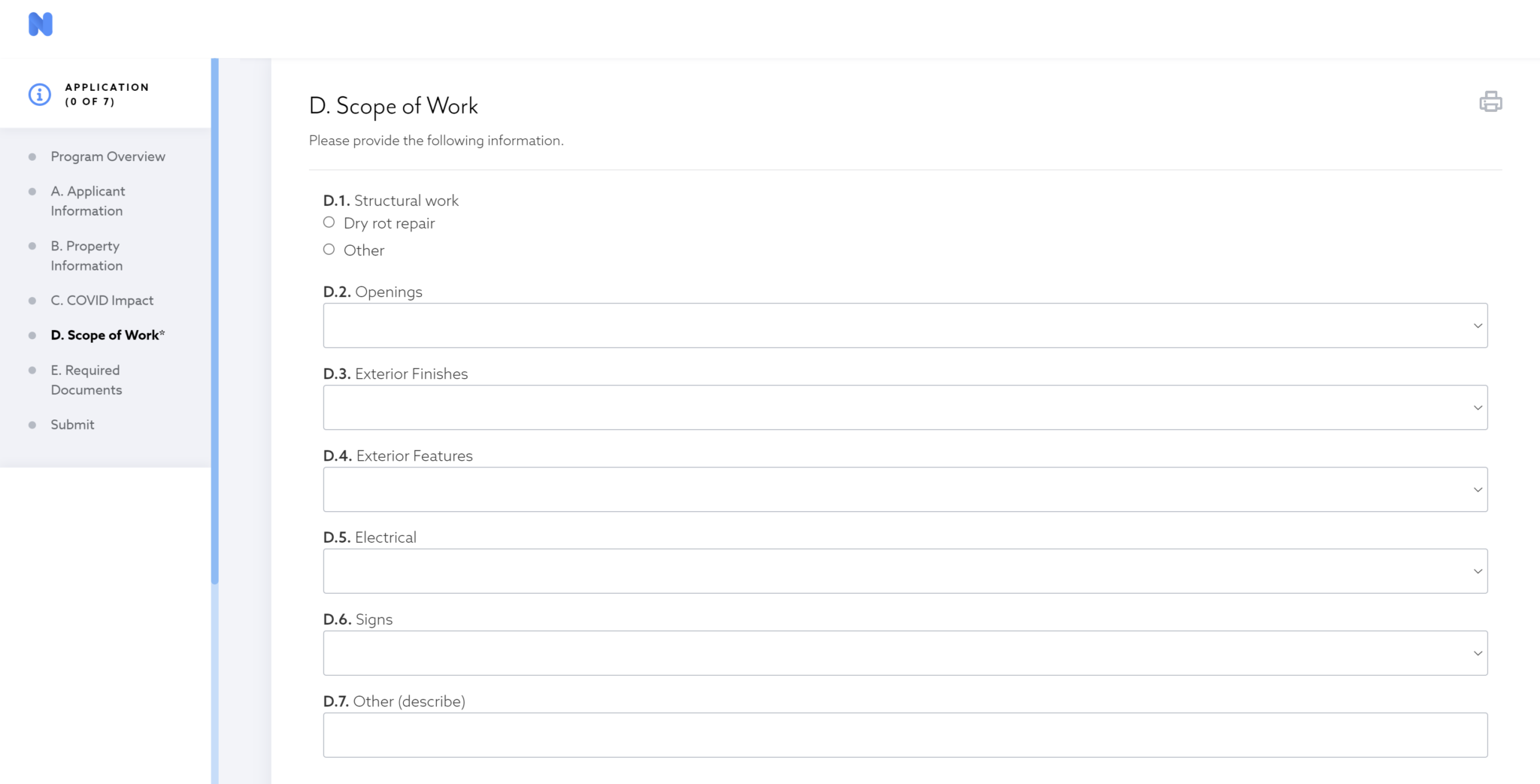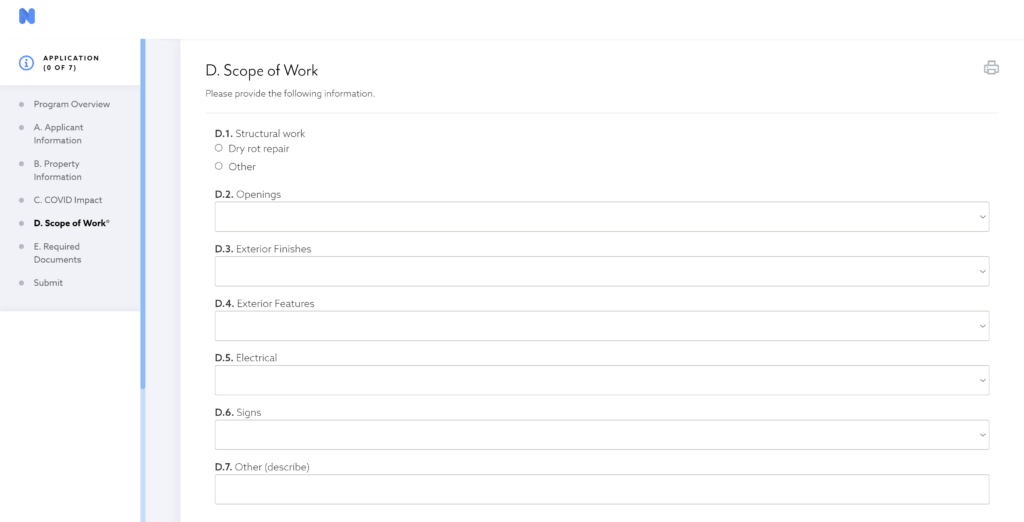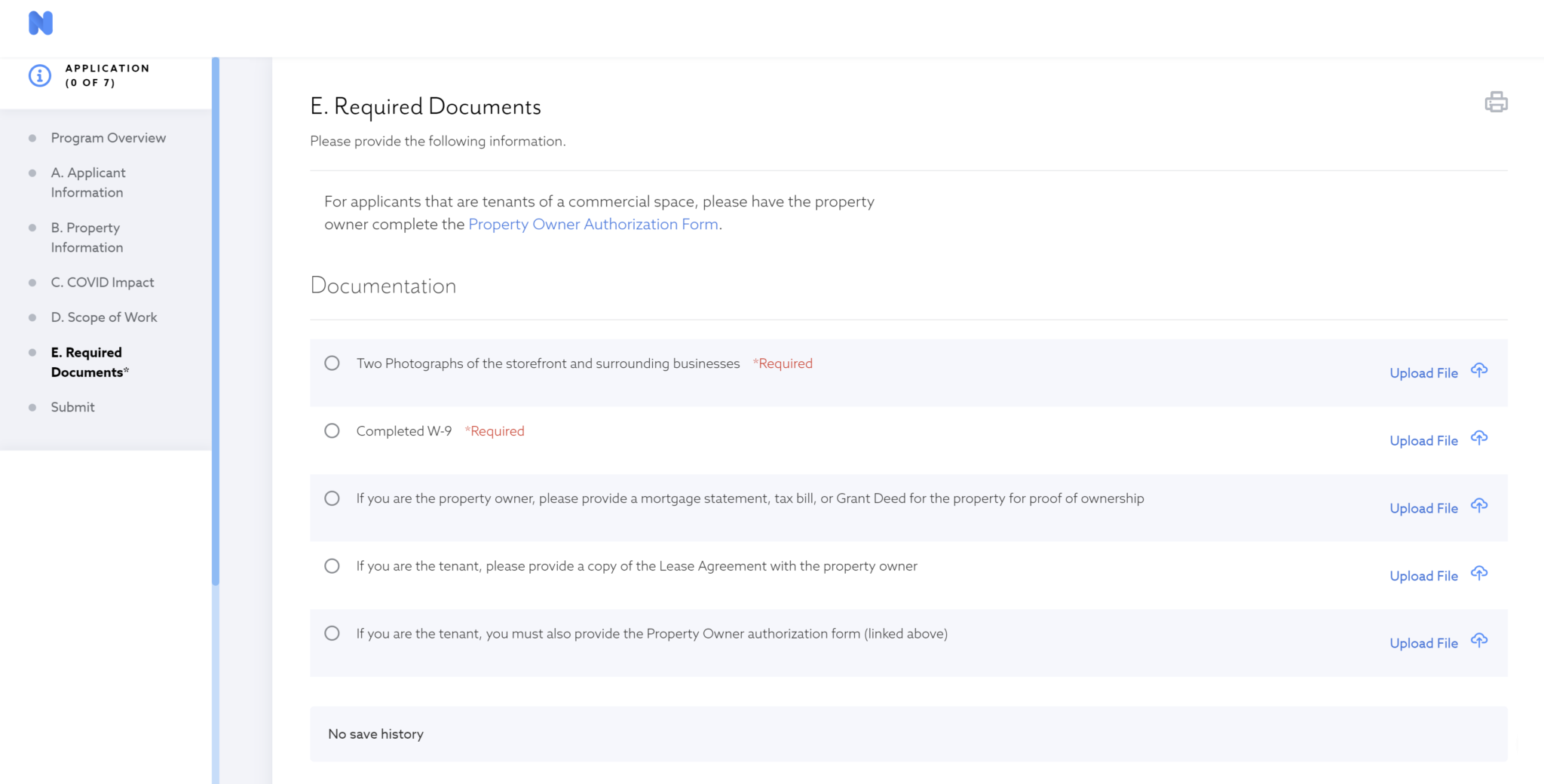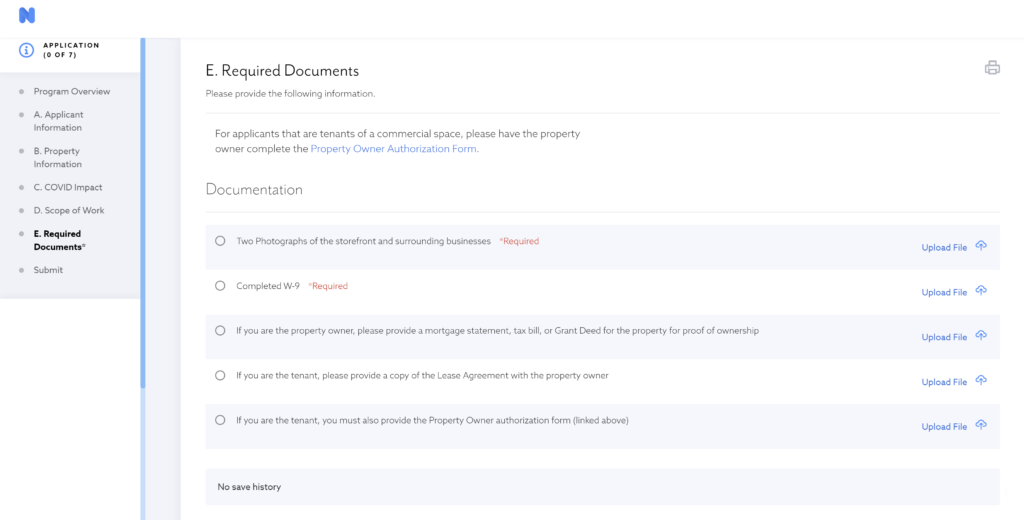 After submitting your application, you will receive a confirmation notice in your email. To ensure your application went through or to check on the status of your application head back to the homepage of Neighborly Stockton. Under View / Continue an Existing Application is where you will find your Façade Application Status and Information