By Nissi Guiao
What a bummer that summer is only with us for another month! BUT, all the more reason to make the best of it. Beer week was a splash and Stockmarket was such a hit, why stop the party? Grab your friends (or make new ones) and head downtown to start making your rounds. There's a few fun spots we love, serving up refreshing drinks that'll help you forget that the summer days are about to end.
Part on the rooftop every Tuesday, Thursday & Friday! They've got Happy Hour from 5pm-6:30pm and the dance floor's open from 7pm-10pm. Yeah, they've got beer and wine, but maybe venture out and give one of their signature cocktails a try (yumm!).
Try them all for only $6 each:
Terrace Breeze Punch (Rum, blue Curaçao, lemonade, pineapple juice)
Watermelon Margarita (Tequila, lime juice, watermelon puree, agave)
BellaVista Pop (Prosecco poured over Paloma popsicle)
Berry Happy Together Red Sangria (Red wine, brandy, orange juice, mixed berries)
Summer Sunset White Sangria (White wine, rum, lemon, apple, strawberry)
---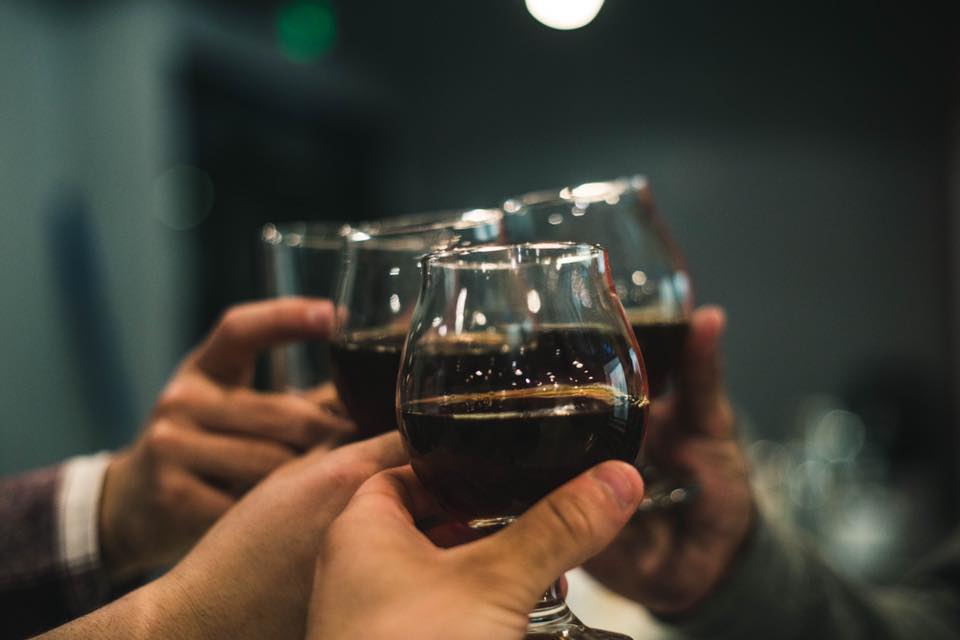 "If you like beer and bomb pizza this your place! Good prices, friendly service and hella chill," one Yelper comments. This is one of the most chill spots we've got on our blocks; if you haven't popped in yet, now's your chance. Craft beers are their specialty and when you start feeling those munchies, they've got your back with their mouth-watering specialty pizzas…#sorrynotsorry if we're making you salivate. Check 'em out! They're open later on Fridays and Saturdays (10pm). Let those quality craft brews satisfy you.
---
#savewaterdrinkbeer Maybe you finish up at Channel, but you and your buddies don't want to head home just yet. Wed-Sun, Charlie's is open till 2am. Pop a few more beers, brush up on your pool skills and even get your karaoke on. They always know how to have a good time—go join 'em.
---
This one-of-a-kind spot has a great list of signature drinks. Give yourself an excuse to lounge around and treat yourself to a Dirty Shirley (Grey Goose cherry noir, grenadine, Sierra Mist w/a cherry on top) or a Portside Cooler (Midori, Absolut vodka, Peachtree schnapps, layered perfectly w/three juices). Great location and a great way to end your summer nights (open till 9pm every day)!
---
Cool down by the Delta after work at this local fave! There's a lot of hype about Chitiva's. One reviewer on FB says, "Reasonable prices on drinks and delicious tacos made by Martin! Gabriella is a wonderful bartender who knows how to make drinks! Carlos the owner is a great man. We use to drive to SF till we found this place in Stockton. View by the water, free parking, no issues. What more could you want? Love this place!" Most days, they're open past midnight. Sounds like an invite—grab a cocktail and salsa your way late into the night.
---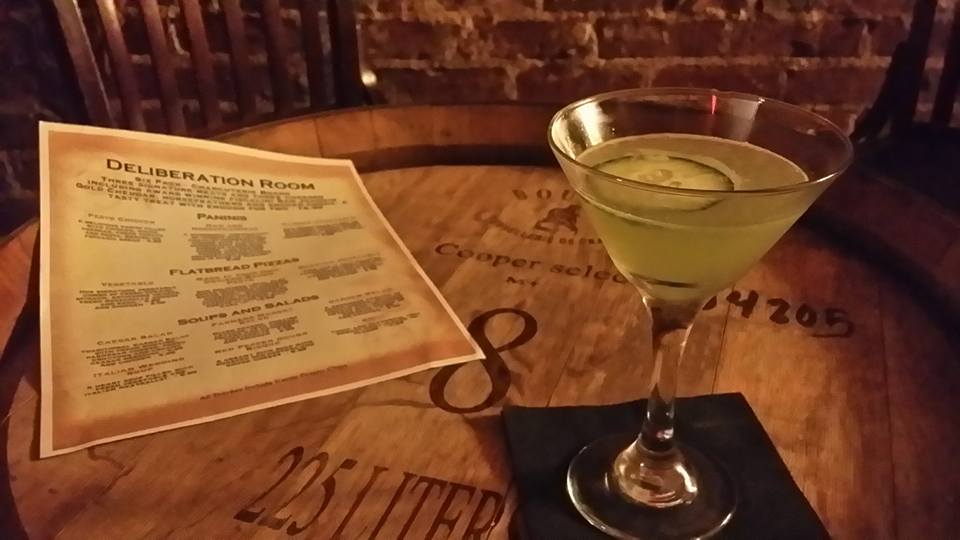 They are always coming up with something new, you'll for sure want to try what they're mixing up on the daily. Their recent refreshing cocktails have the new Absolut Juice (all natural flavored) in them. Stay cool and quench your thirst for delicious drinks—Fri-Sat they're open until 2am.
---
Another hot-spot right here every Fri-Sat from 10pm-1:30am. They don't play around; they even have VIP bottle service if that's more your style (have your bottle…and drink it, too, with some friends!). Make it a lady's night out or just pop in on a whim. If you make it there on a Saturday before 11pm, you can get in for free! Save that money so you can spend it on your fave drinks instead. They've got First Fridays events and hot things happening pretty much every weekend. Here's your personal invite to go live a little and have some fun. You deserve it.
---
This spot just celebrated its 1 year anniversary in Downtown Stockton! They pride themselves on offering some of the best #goodmoodfood, including lots of vegan options all week long, but that's not all! They recently installed a bar and are serving a wide range of Blood Marys, custom mimosas, local & international beer, AND they serve wine on tap. But what's better than wine on tap? Happy Hour! The Downtowner understands how hard Mondays can be so they offer Happy Hour all day long! They are open 8AM-8PM, Mon-Fri, and are open 10AM-8PM, on Sat-Sun. So head over for Sunday Bruch and order yourself a custom
---
This local dive bar is one of the most inviting treasures to discover. For one, they've got the pizza and burgers to satisfy those cravings. But their amazing prices and great service take their refreshingly cold drinks to the next level. Get more familiar with downtown streets and make your way to Happy Hour after work. They're so friendly and welcoming, we won't be surprised if you stay till closing.
---
You don't even have to be a sushi lover to enjoy yourself at this place (but, I mean, who doesn't love sushi?). Try their Mai Tai, Mary Jane or AMF drink…or any of their other specialties. They've got a lot going on; the locals will prove it, keeping them busy especially during Happy Hour Mon-Fri from 4pm-6pm. Catch a movie and make it an even more special date to celebrate summer at this fave.
---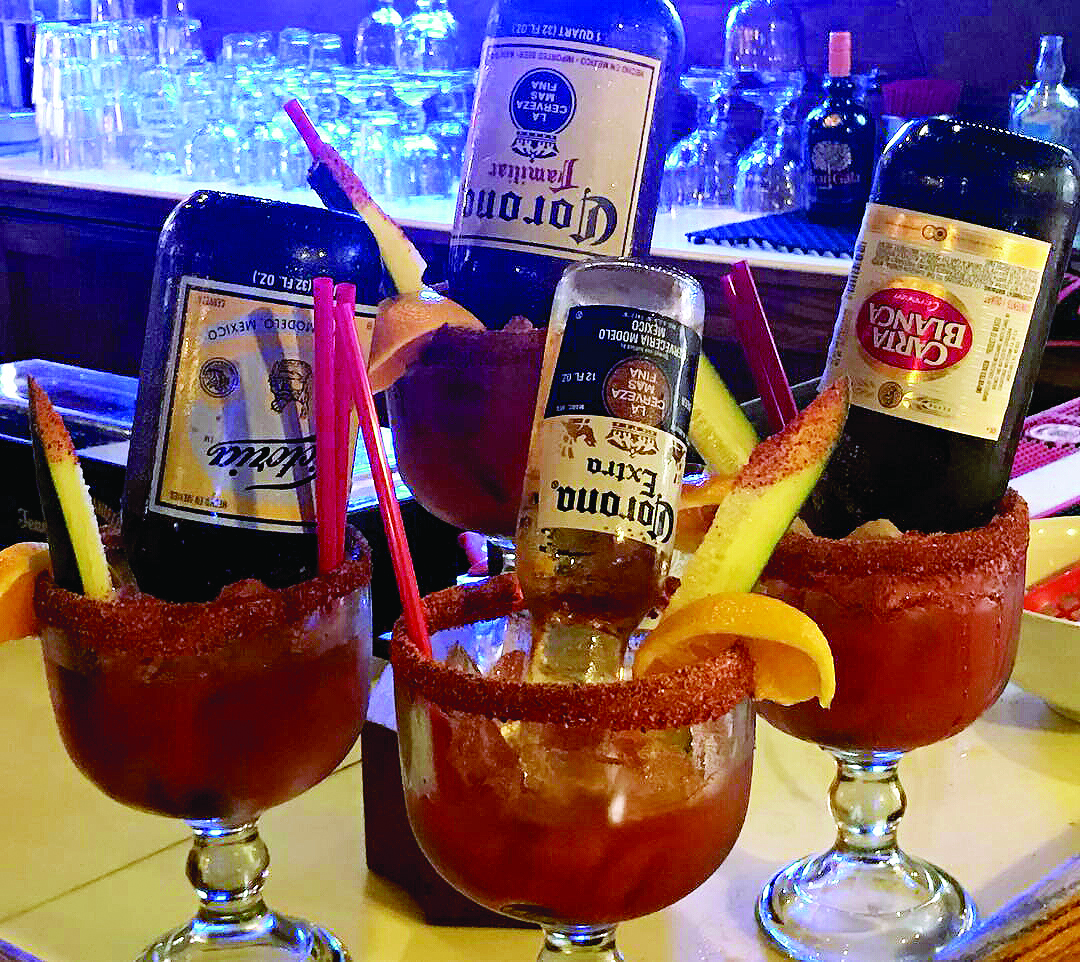 Oh, this spot though. Some of the best Mexican food your tastebuds will ever experience. Make a trip before summer ends and cool off with one of their specialty margaritas or micheladas. They also have draft beer if that's the mood you're in. Saturdays, they're open an hour later until 10pm. Mmmm, go-go-go!
---
Thur-Sat, they keep their doors open past midnight. Everett Hunter, Promotions Manager, gives us the 411 on what they've got going on. He tells us the top drinks are Lit, Mai Tai, AMF and Sex on the Beach (#sogood). The "local favorites [are] Trash Can and Long Island" and his "favorite is 1 of 15 different types of cold beer on tap." Super friendly and helpful, you likely will keep coming back. Say "What's up!" to Everett next time you're in. They've got cool things going down every month and they "are open 11am to 9pm Mon-Wed, Thurs-Sat 11am to 1:30am" and they even have special hours "Sunday. . .for football season 9am-9pm." This is the place to be right here.
---
Sooo, thirsty yet? Don't let the final days of summer fly by without having some refreshing fun drinking all over downtown. The options are endless; there's plenty to go around and who knows, maybe you'll make Happy Hour part of your normal schedule from now on. And remember, drink responsibly!