By Jessica Nguyen
Per CDC guidelines to stay safe amid the COVID-19 pandemic, many of us are staying home. As a result, our world is increasingly becoming even more digital. In Downtown Stockton, businesses and organizations have turned to virtual events and many restaurants and eateries have remained open to serve you delicious meals through pick up or delivery. In these unique and unprecedented times, our local businesses need our support more than ever! This is why we've compiled a list of downtown eateries that are still open for take out. A couple also offer Door Dash or Postmates (delivery services), meaning you don't have to leave the comforts of your home for a tasty lunch or dinner! But first, we'll be sharing a couple of virtual activities hosted by downtown organizations.
Fun and Educational Activities (yes, these exist) for Kids
Now that the kids are home from school, it might be a little challenging to find some educational activities that will entertain them. Luckily, downtown has two solutions: Visit The Children's Museum of Stockton and the San Joaquin Public Library's Facebook pages! The Children's Museum of Stockton's Facebook feed is full of fun, educational activities. From scavenger hunts, science projects, to easy and fun recipes, these hands-on activities are bound to keep the young ones entertained for hours! In addition, the San Joaquin County Public Library has live book readings. Kids will love these lively stories and will be captivated by the animated storyteller bringing the characters to life! The library will be announcing a live storytelling schedule soon on their Facebook page, so make sure to be on the lookout for that.
Virtual Activities/Events You Can Enjoy From the Comfort of Your Couch
Have you tried Walk With Weber, our virtual tour of Downtown Stockton? Narrated by knowledgeable and retired DSA Ambassador, Manuel Laguna, the tour takes you through downtown's rich history by highlighting some of downtown's oldest buildings! Learn about downtown and be prepared to be fascinated in the process!
Centro Community Partners works to provide aspiring and current business owners with advisory services and leadership programs that will help launch or grow their businesses. Interested in getting involved? There are two upcoming virtual events! First is Centro Community Partners Entrepreneur Bootcamp, where entrepreneurs can create their business plan in one weekend. Register by April 20th! In addition, there is a Centro Community Partners Basic Entrepreneur Workshop, where entrepreneurs will learn how to develop and improve upon their business plan while analyzing key aspects of their business. More details on how to register coming soon.
Don't forget to follow your favorite downtown businesses on social media to stay in the know! Facebook and/or Instagram pages are great ways to find news and virtual activities or events.
Don't Forsake Your Cravings
Craving Mexican Food? Chinese food? Greek food? Looking for a good burger or chicken sandwich? These don't even cover all the variety downtown has to offer! Take a look at our list of open eateries and plan your meals for the day… or the week! We've also added a word search at the bottom if you're looking for something to do! 🙂
---
WORD SEARCH: OPEN DOWNTOWN EATERIES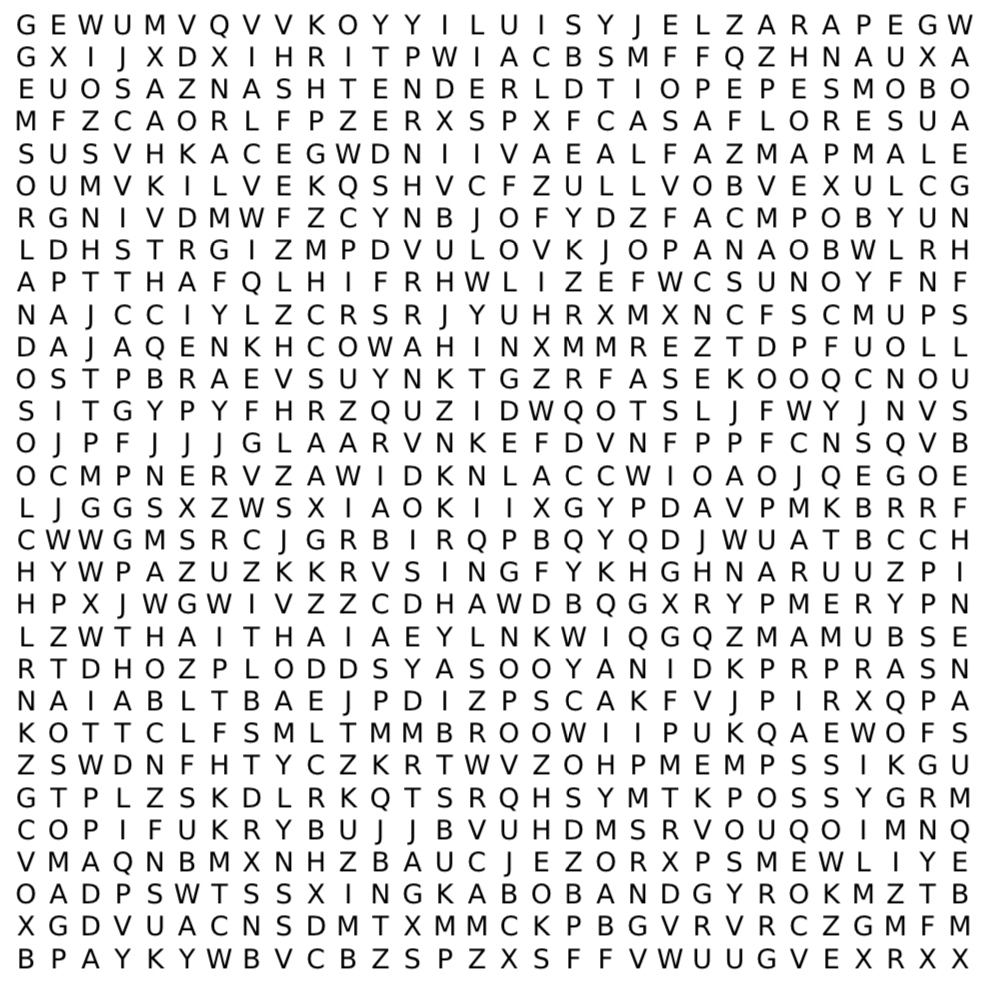 Kabob and Gyro House
Cancun
El Zarape
Irmas
Marias
Nenas
Tio Pepes
Misaki
Papa Urbs
Thai Thai
Sunshine Hawaiian BBQ
Empresso
Yasoo Yani
Alfalfas
Downtowner
MooMoos
NashTender
Orlandos
Subway
Casa Flores
Foo Lung Deli
---
If you are a downtown restaurant offering take out but are not listed above, please contact our Marketing Director, Alex McBride, at am[email protected]. She will add your name to the list!