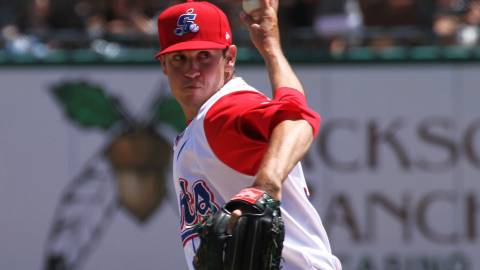 STOCKTON PORTS VS FRESNO GRIZZLIES
Take yourself out to the ballgame and cheer on the Stockton Ports at Downtown Stockton's Banner Island Ballpark!
With over 60 seasons under their belts and 11 league titles to their credit, the Stockton Ports are truly a rich part of Stockton's history as well as Professional Minor League Baseball's history. Come out to the beautiful Banner Island Ballpark on the Downtown Stockton waterfront, enjoy some ballpark food, cool down with the Delta breeze, and cheer on the Stockton Ports as they play America's favorite pastime! The kids will love the SJC Foster and Adoption Kids' Zone which features a Bounce House, Giant Slide, and Speed Pitch.
Game Promotions:
Get your tickets for the biggest night of the season! Celebrate Independence Day with food, fun and fireworks.
Giveaway
Free giveaway to first 1,000 fans
Jersey Auction
Join the silent auction for the night's specialty jerseys. The winning bidder for each jersey gets to take home the signed, game worn jersey.
Don't miss the best fireworks show of the season.
Tickets:
Individual game tickets vary, please check out the Stockton Ports ticket page for detailed information
Season tickets, group tickets, and mini-plans are available as well
Purchase your tickets online or at the ballpark!
Website
Location
Banner Island Ballpark

404 W. Fremont St. Stockton CA US