by Gynae Davalos
A refreshing, warm shower is sometimes the only thing one wants to recharge, rejuvenate, and relieve the body, mind, and spirit. For those in our community with no home in which to shower, Downtown Stockton Alliance provides a free Portable Bathroom Shower Unit (PBSU) right behind St. John's Episcopal Church on El Dorado Street.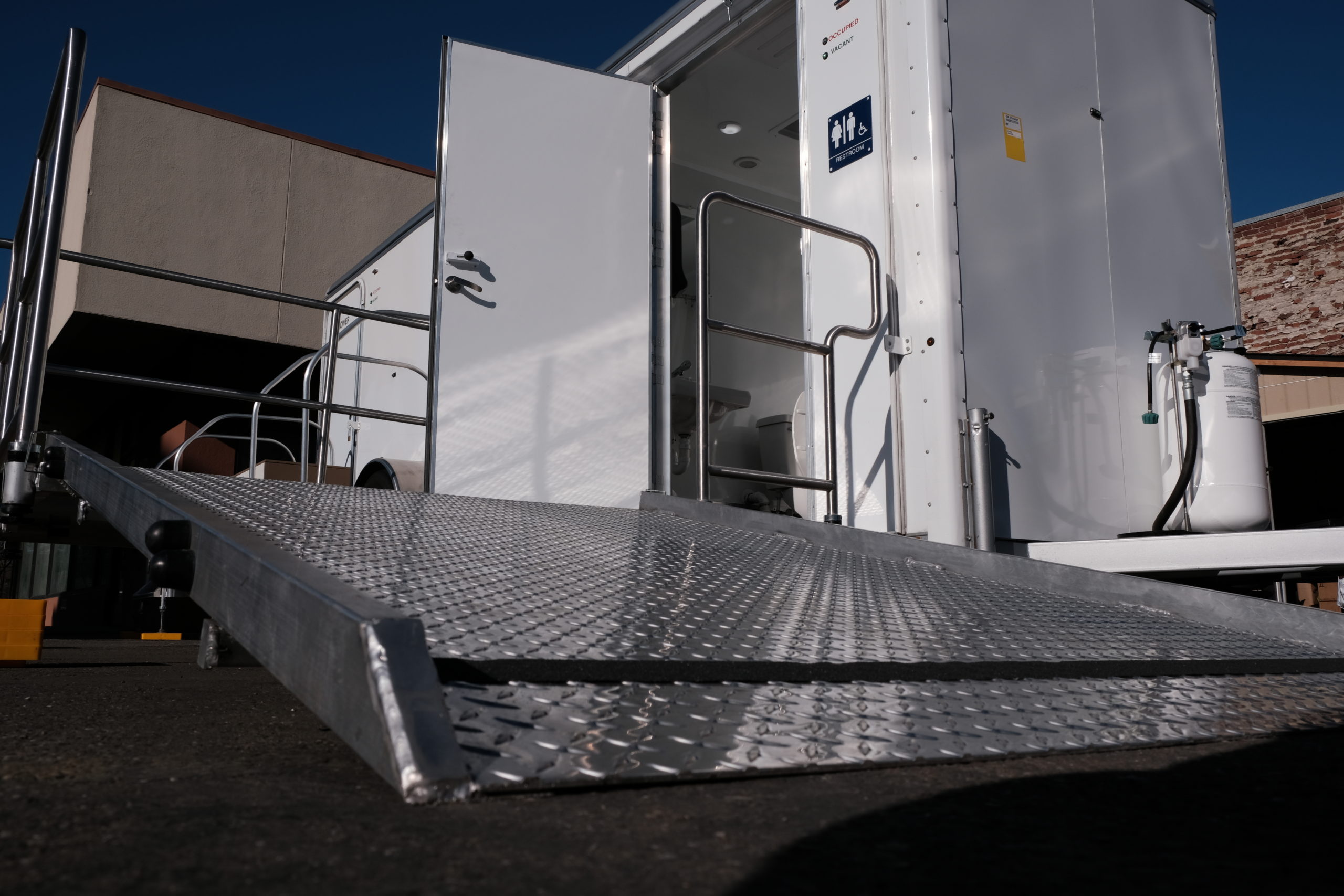 Monday through Friday starting at 8:30am, anyone needing a bathroom or warm shower can sign up, reserve a time slot, and freshen up. Through generous donations, food, beverages, and clothing are often also available, as well as access to a washing machine and dryer.
SJ Public Health is also on site once a week providing free COVID-19 testing and vaccinations, in addition to other health services.
The PBSU shuts down at 4pm.
"I'm disabled and it has a shower for the disabled," said Jesse Tora who frequents the PBSU.
DSA staff member Shirley Griffith and her team manage and maintain the unit, providing not only an essential need to the unsheltered community, but social support as well.
"A lot of them are appreciative; they'll thank us over and over," Shirley explained.
"The people are always so nice and respectful – love the fact we have longer time and they don't play favoritism. They treat everyone the same," commented Lisa Yoder.
In 2021, the PBSU served 887 individuals who took about 7,444 showers. The unit is funded through a combination of ESG-CV and CDBG grants obtained from the City of Stockton and San Joaquin County. Since 2020, over $350,000 total grant dollars have been secured and devoted to PBSU operation.
"It's available 5 days a week and it's convenient for afternoon showering. They feed you and they make sure everyone gets in the shower," said Yujmon Charles.
It's easy to take the simple things in life for granted, until they are no longer easily accessible. The Portable Bathroom Shower Unit is just one action Downtown Stockton Alliance takes to support and uplift everyone in our community. Do you have ideas to help make Downtown Stockton the best it can be for everybody?