By Nissi Guiao
Downtown Stockton is home to several event destinations that make life a little less boring. From concerts to ballgames, from comedy nights to fireworks shows, from hockey games to private theater performances—downtown has something for everyone to enjoy!
If you've ever had the privilege of attending one of these events in the area, the likely force behind it was entertainment company SMG.
In October, news broke out that "SMG, which manages Stockton's five city-owned public venues, has merged with AEG Facilities to create a mega-company called ASM Global, a new, standalone global facility management and venue services company" (Bob Highfill, "SMG, Stockton Arena's management firm, merges with AEG to form new mega-company," Record.net, October 1, 2019, https://www.recordnet.com/news/20191001/smg-stockton-arenas-management-firm-merges-with-aeg-to-form-new-mega-company).
Behind the Scenes
With excitement brewing about this exciting change for the company (which may mean more big-name concerts and events for Downtown!), we were fortunate to have the chance to talk with Kendra Clark, General Manager of SMG, who also serves on the Downtown Stockton Alliance Board of Directors!
As a significant player on the team, she's been a pillar behind the successful events our community is thankful to enjoy.
Not wasting any time after graduating, Clark dove right into the industry and began gaining hands-on experience. She shares, "I started right out of college as a Marketing Assistant at Save Mart Center at Fresno State as part of the grand opening team for the venue." Eventually, she found her place within SMG. In her role as General Manager, she "oversees the Stockton Arena, Bob Hope Theatre, Stockton Ballpark, and Stockton Downtown Marina" (and even Oak Park Ice Rink).
Experience with Downtown Stockton's Venues
Clark has seen SMG's Stockton venues "evolve over the years," noting: "We have seen tremendous growth in all the venues including steady increases in the number of events, increased programming. . .and now increased slip rentals at the Marina." Evidence of this increase in programming was highly visible on the Marina this summer, with SMG cohosting a Marina Concert Series in addition to launching paddleboard and kayak rental right out of the Waterfront Warehouse!
She also shares that "these venues have really become a staple in the Stockton community and it's amazing to see all the support and positive feedback from not only our local residents but from patrons visiting from out of town."
As a backbone to the entertainment department for our city, Clark's contribution to Stockton through her work with SMG makes "home" a better place for our community. The dedicated work she does adds to the overall Stockton experience and we're excited for what's to come through the new connections between companies. Purchase tickets for all the fun, upcoming events by visiting http://www.stocktonlive.com/events!
---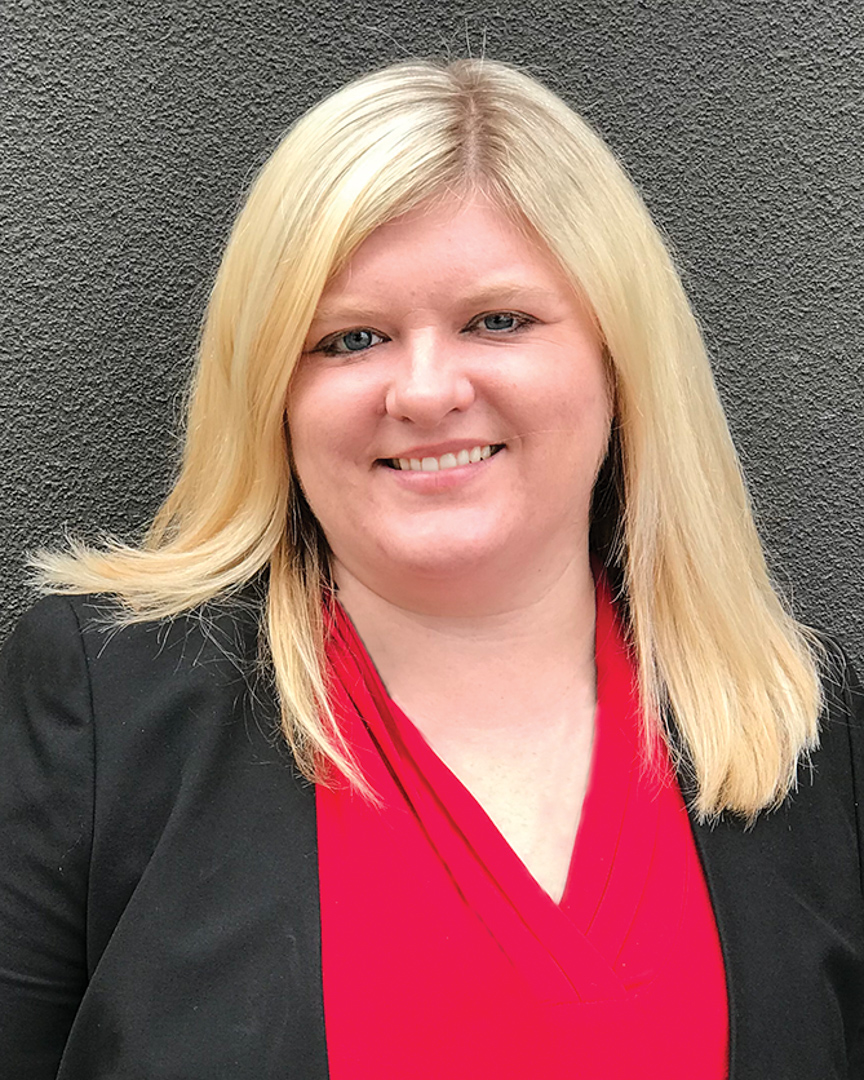 Kendra's Fast 5 answers!
What's your go-to Downtown lunch spot?
"University Waterfront Hotel's Bistro and Cast Iron."
What's your go-to Downtown coffee spot?
"Trail Coffee."
What upcoming event are you most excited about?
"All of them! Although the 3 sold out shows for Jo Koy have me pretty excited. Please check out www.stocktonlive.com for all the latest updates!"
What is Downtown's Spirit Animal?
"A fish because of how unique we are to have a waterway come right up to Downtown."
Describe Downtown in one word or phrase.
"Endless possibilities."