By Jessica Nguyen
It's October… you know what that means: SPOOKY SEASON! Time to carve those pumpkins, buy Halloween candy, indulge on pumpkin pie, turn up Thriller on your speakers, and find the perfect costume! And yes, a white sheet with eye holes counts if you're pressed on time — we understand! Looking to do more this month? We've compiled a list of several Halloween events happening around downtown in the upcoming week! Make sure to check our social media pages to stay updated on any new Halloween events that may be added.
This 21+ event is perfect for an exciting night out with friends. And the best part? You get to come dressed in a Halloween costume! Adorn yourself with sleek cat ears, fake blood splatter, or a high-necked cloak and get ready to party (but don't come as a skeleton, or you'll have no BODY to dance with!). This upscale Halloween event will take place at the Stockton Area in The Record Press Club on Saturday, October 19th from 9pm to 12:30am, and will feature DJ Manuel C, DJ Monstermack, and drummer Ken 'Kumbia Kenny' Crosby. Bring your friends and dance through the witching hour!
It's Halloween, what better excuse to carve pumpkins and get tipsy? Trail Coffee is hosting Boozy Pumpkin Carving on Tuesday, October 29th from 6pm to 9pm. There will be pre-gutted pumpkins ready to be carved up to your wildest imaginations (Trail will also have stencils, so no pressure). Your ticket also includes a complimentary alcoholic apple cider and there will be small bites such as freshly roasted pumpkin seeds to snack on. If pumpkin carving with friends, alcoholic cider, and munching on treats aren't enough of an incentive, the most creative pumpkin of the night will win a free bag of coffee! Don't forget to RVSP to this event and maybe find some pumpkins to practice on.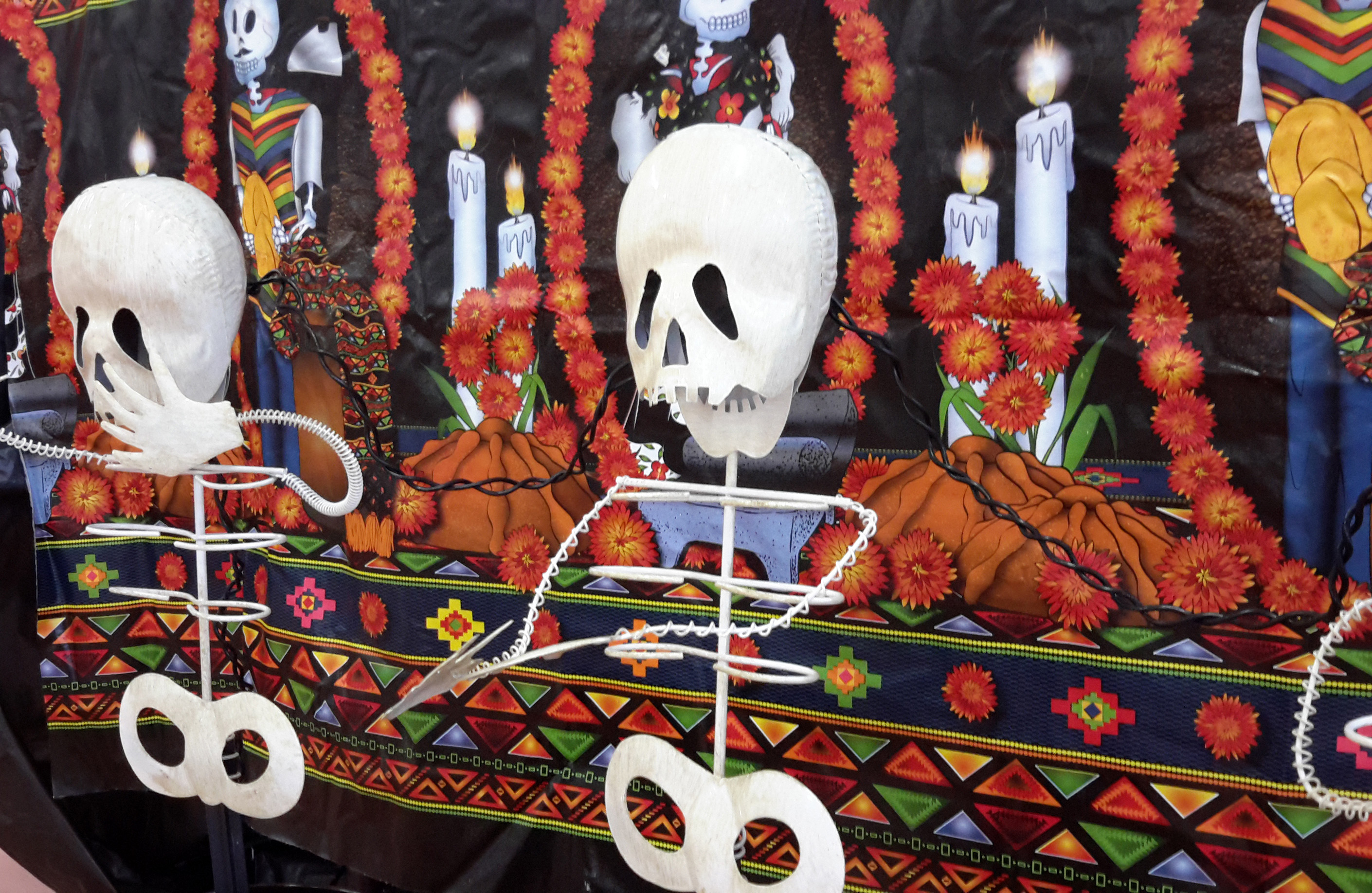 Although this event isn't exactly Halloween related, it's one of our October events that you wouldn't want to miss! This colorful, lively, and family friendly Fiesta hosted by the Mexican Heritage Center and Gallery will take place Saturday, October 26th from 11am to 5pm. They'll be shutting down 4 blocks of Sutter Street and Market Street just for this event! There will be art exhibits, live bands, food vendors, kids activities, a car show, and much more. ¡Feliz día de los Muertos!