By Maclean Vu with foreword by DSA Staff
During this past summer, we had a fantastic intern working for us! At the end of her time with us, we asked her to write about her experience. Enjoy!
---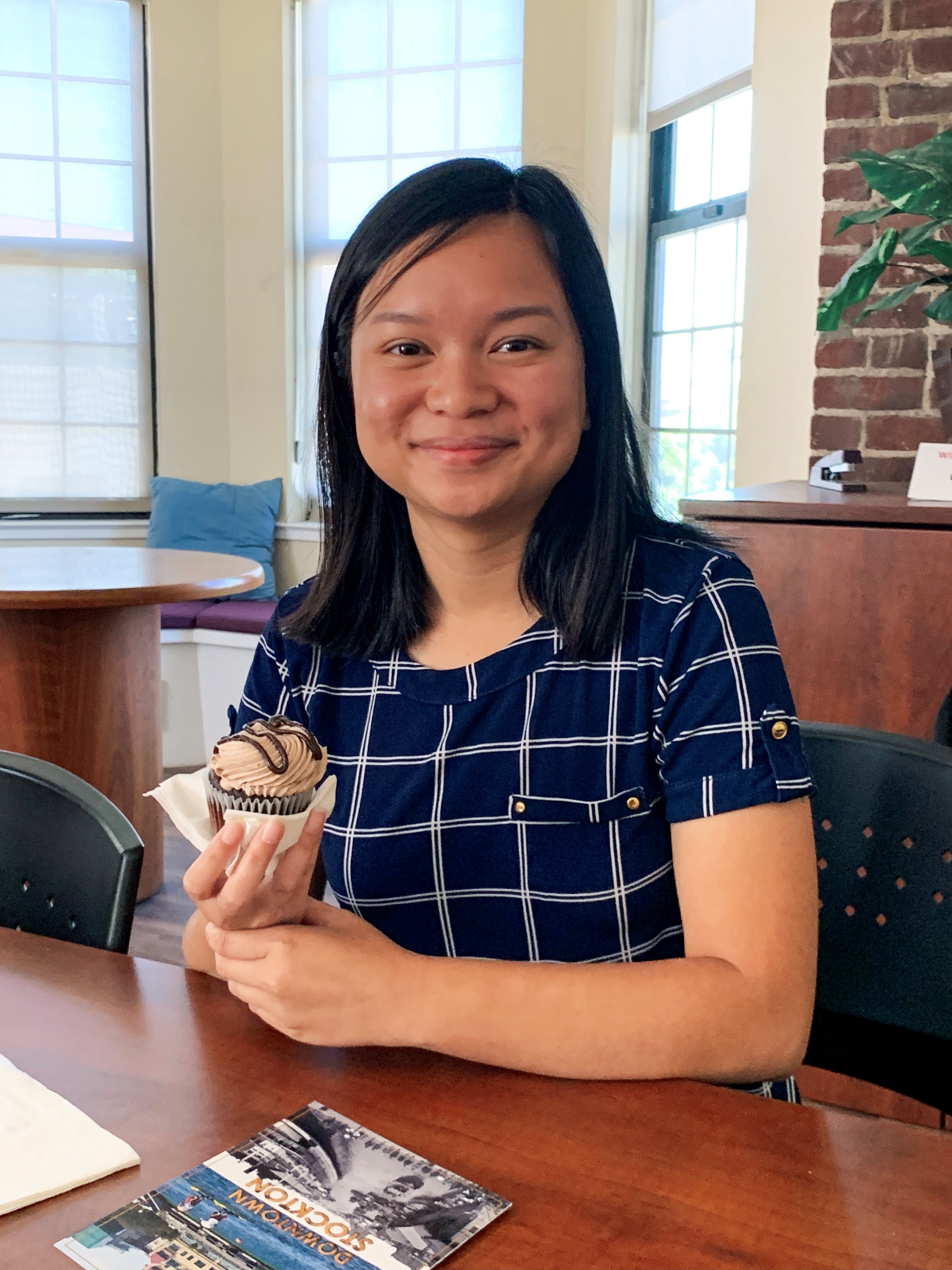 Landing the DSA Internship
Hi everyone! For the past 3 months, I have had the wonderful opportunity of interning at the Downtown Stockton Alliance (DSA) and today I would like to share my experience with you.
My name is Maclean and I am a Media X major at the University of the Pacific. I am an upcoming senior and will be graduating in the Spring of 2020. In the future, I would like to have a job where I can work to create digital content while exploring, expanding and expressing my skills, knowledge, and creativity.
I came across this internship opportunity earlier this year when searching through Tiger Jobs, a job platform for UOP students. As a Digital Media Intern, my main duties were to take photos and videos of downtown spaces and events. Other duties involved helping DSA with tasks like updating business information on their website and creating a map of banner locations around the downtown area.
Gaining New Knowledge
During this internship, I have gained new knowledge – both skill-wise and Stockton-wise. This includes learning to use Lightroom and experimenting with After Effects for the first time. I've also had a lot of help and good practice with a camera to improve my photography and videography skills. While I have used Premiere to edit videos before, recording and creating specific promo videos were new experiences for me. I had the opportunity to film at the Full Moon Riders events and at various properties for sale or lease. Recording these locations was great because I was able to learn more about the spaces around town. I didn't know there were so many businesses and properties active, available, or under renovation. I look forward to seeing downtown's continuous growth!
Working at the DSA has also brought me downtown more often than before. I used to drive through the streets or go to the theaters occasionally, but I never really walked around and explored the area. It's amazing how much I've learned over the summer – I've visited many of the businesses and know the streets well now.
Favorite Things about Downtown
One of my favorite things about downtown Stockton is the beautification of the neighborhoods through both artwork and greenery around the area. I love how there are many murals, posters, signs, trees, plants, and flowers throughout the streets. It's interesting that just the semester before I started my internship, I had worked on a project involving some of the downtown murals but had not actually seen them in person. Throughout my time at DSA, I've been able to see pieces of art and communities I learned about in class, and learned even more about them from the people here!
One of the most surprising things I learned during my time at DSA was that the bones of a woolly mammoth had been discovered right here in downtown Stockton not too far from where we worked. I also didn't know that some of those bones are still here on display at the San Joaquin Administration Building. This made me realize that there is probably a lot more I don't know about the downtown area, and I'm excited to continue exploring!
It's been interesting going around to get photos of the businesses because I've had the chance to talk to some of the business owners. They're all so friendly and some have even shared some information about Stockton or their business' history with me.
This brings me to what I would like to say to anyone interested in visiting or working downtown: Whenever you get the chance, talk to the people and ask about the different locations or events downtown because you're bound to find something you like. There is so much to see, learn, and experience in downtown Stockton!
Q&A: FAST THREE WITH MACLEAN
1) What is downtown's spirit animal?
A peafowl.
2) If you could describe downtown in just one word, what would it be?
Change.
3) What is your favorite downtown eatery?
Sunshine Hawaiian BBQ & Bagel Cafe for a quick bite and drink.
---
Interested in being our next intern? Email us your rèsume and some samples of work to [email protected]!