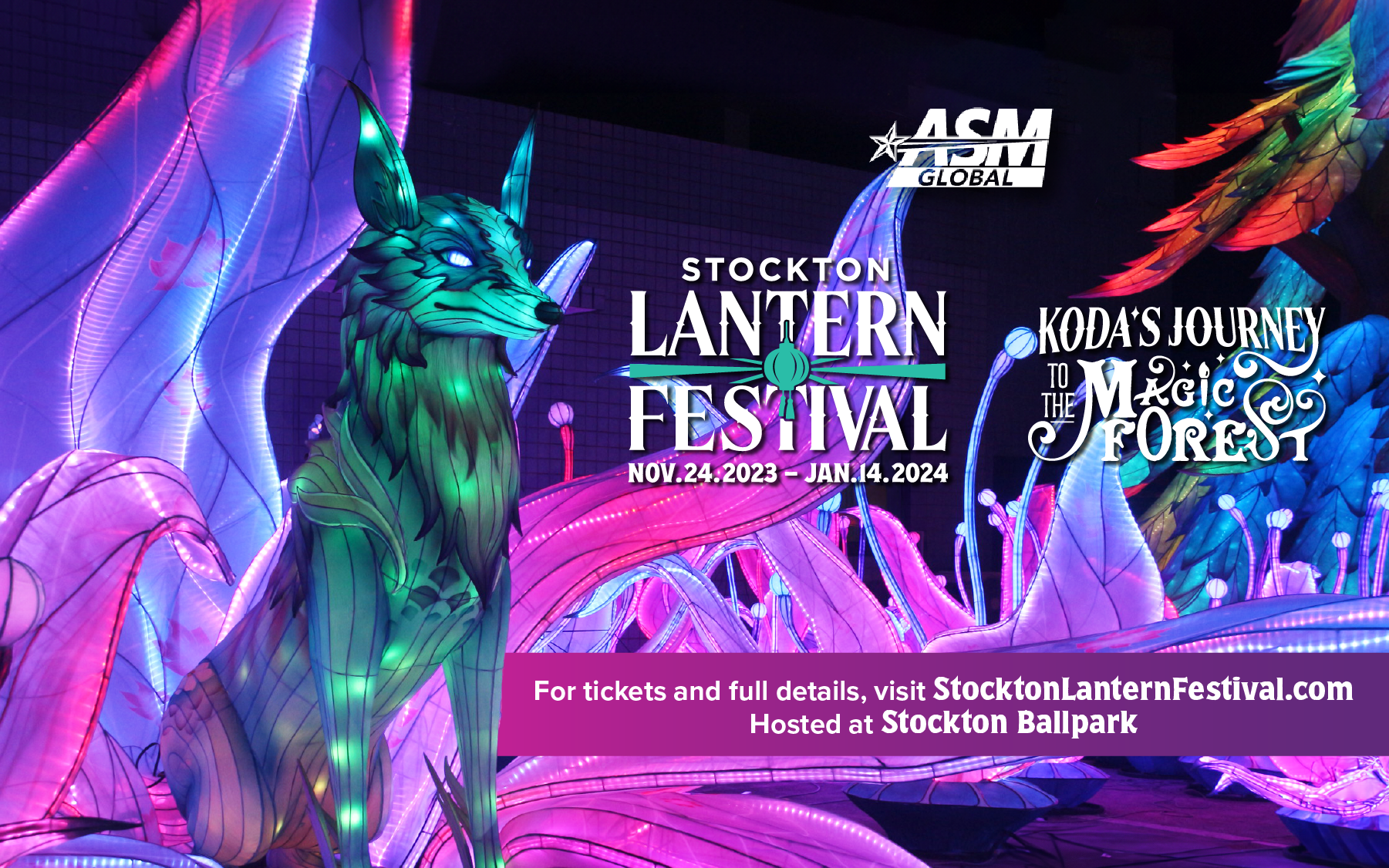 This winter, Stockton Ballpark will be transformed into a magic forest with whimsical creatures and plants that are larger-than-life and glow at night. We invite you to follow the footsteps of an 8-year-old boy named Koda to take on an exciting adventure to the deep woods of Caballococha, Peru.
The lines of reality and imagination start to blur as you weave through the forest. All the larger-than-life art installations are handcrafted by lantern artisans employing the technique of traditional Chinese lantern making which enjoys a history of over 2000 years. Tens and thousands of LED lights, metal and fabric in vibrant colors are used to create unforgettable winter night lights experience. The magic beings when the sun sets, and the forest starts to glow at night.
This unique walk-through experience is complimented with live stage performance of music, dance, and acrobats. The Magic Forest is open to travelers of all ages to explore.
Location
Banner Island Ballpark

404 W. Fremont St. Stockton CA US