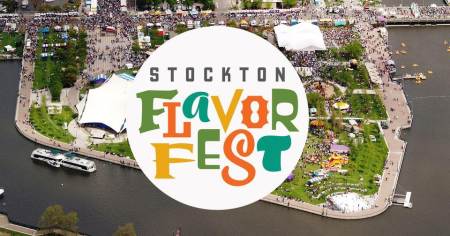 THE STOCKTON FLAVOR FEST! -STOCKTON'S NEWEST DOWNTOWN WATERFRONT FESTIVAL.
Join them for a new two-day festival celebrating Stockton's diverse cultures with delicious food, crafts and makers, and a variety of music, dance, arts and more! Bring the entire family for this festive event celebrating our beautiful city.
Supporting Our Local Non-Profits:
Their goal is to create an event that supports our local non-profits, and all volunteers are assigned through non-profit groups. The proceeds of the Stockton Flavor Fest are shared with local charities that are represented by the volunteers. Each charity will receive a "donation" based on a schedule of hours for the work performed by their volunteers. Non profit volunteer groups looking to get involved can email us!
Opportunities to get involved:Vendors, Volunteers and Sponsors
EMAIL US FOR VENDOR, SPONSORSHIP, & PARTNERSHIP OPPORTUNITIES!
Festival Dates & Times:
Saturday, May 14, 2022 – 10am to 7pm
Sunday, May 15, 2022 – 10am to 7pm
Location:
Weber Point Event Center in Downtown Stockton
Ticket Prices:
Adults: $10
Teens (13-17 years old): $5
Kids Under 12: Free
Website