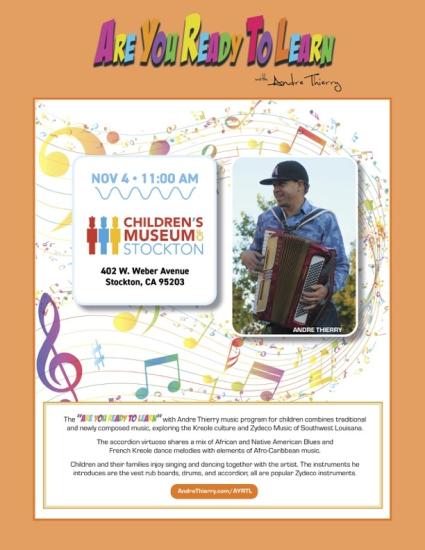 READY TO LEARN WITH ANDRE THIERRY AT THE CHILDREN'S MUSEUM
Come join them at the Children's Museum for a fun musical learning adventure with Andre Thierry!
Andre Thierry's music creations are intoxicating and timeless. Enjoy the unfolding of this charismatic artist as he vibrates Accordion Soul, raising the frequency with stimulating beats, attracting any music lover to the dance floor!
Admission – $7
Location
Children's Museum of Stockton

402 West Weber Avenue Stockton CA US