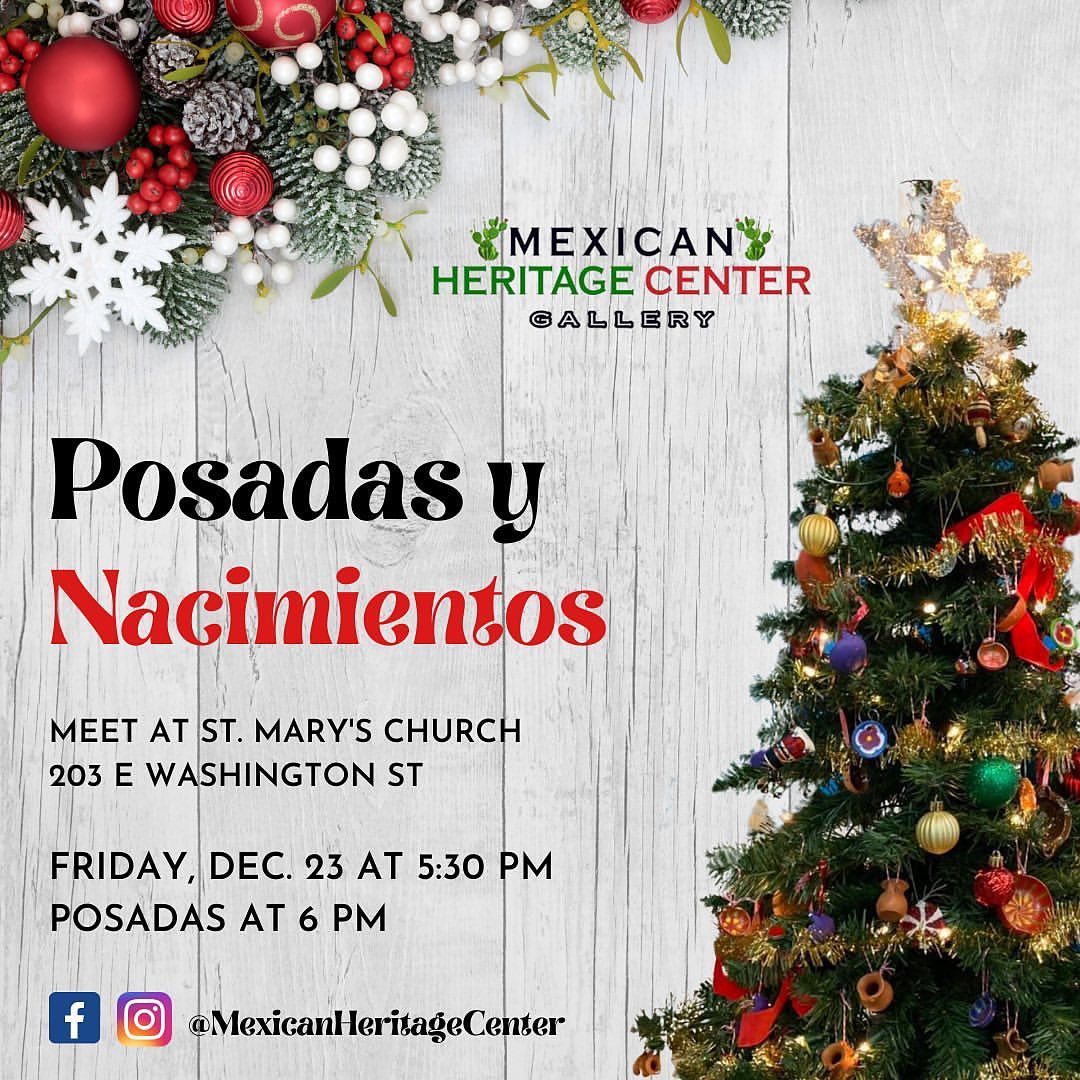 It's that time of year again, amigos!
Join them for the annual Nacimientos and Posadas at the Mexican Heritage Center & Gallery on Friday, December 23rd. They'll gather in front of St. Mary's church (Washington Street) at 5:30 p.m., and Posadas start at 6 p.m. They'll sing and make their way to Maria's Restaurant on Market Street, then Xochimilcos Restaurant on San Joaquin Street, where they'll get ready for a big night of celebration at the Mexican Heritage Center & Gallery! The blessing will take place during the celebration.
The nacimientos will be on display during this month-long event—the featured display will be by Gloria Beccerra of St. Gertrude's Parish, who has created biblical scenes with incredible detail that show the life of Christ from birth to his ascension into heaven. Hot chocolate and Mexican bread will be served, along with delicious tamales available for purchase at $2 each (or two for $5). Bring your friends and family to this wonderful annual event at the Mexican Heritage Center.
Location
Mexican Heritage Center & Gallery

111 S. Sutter St. Stockton US