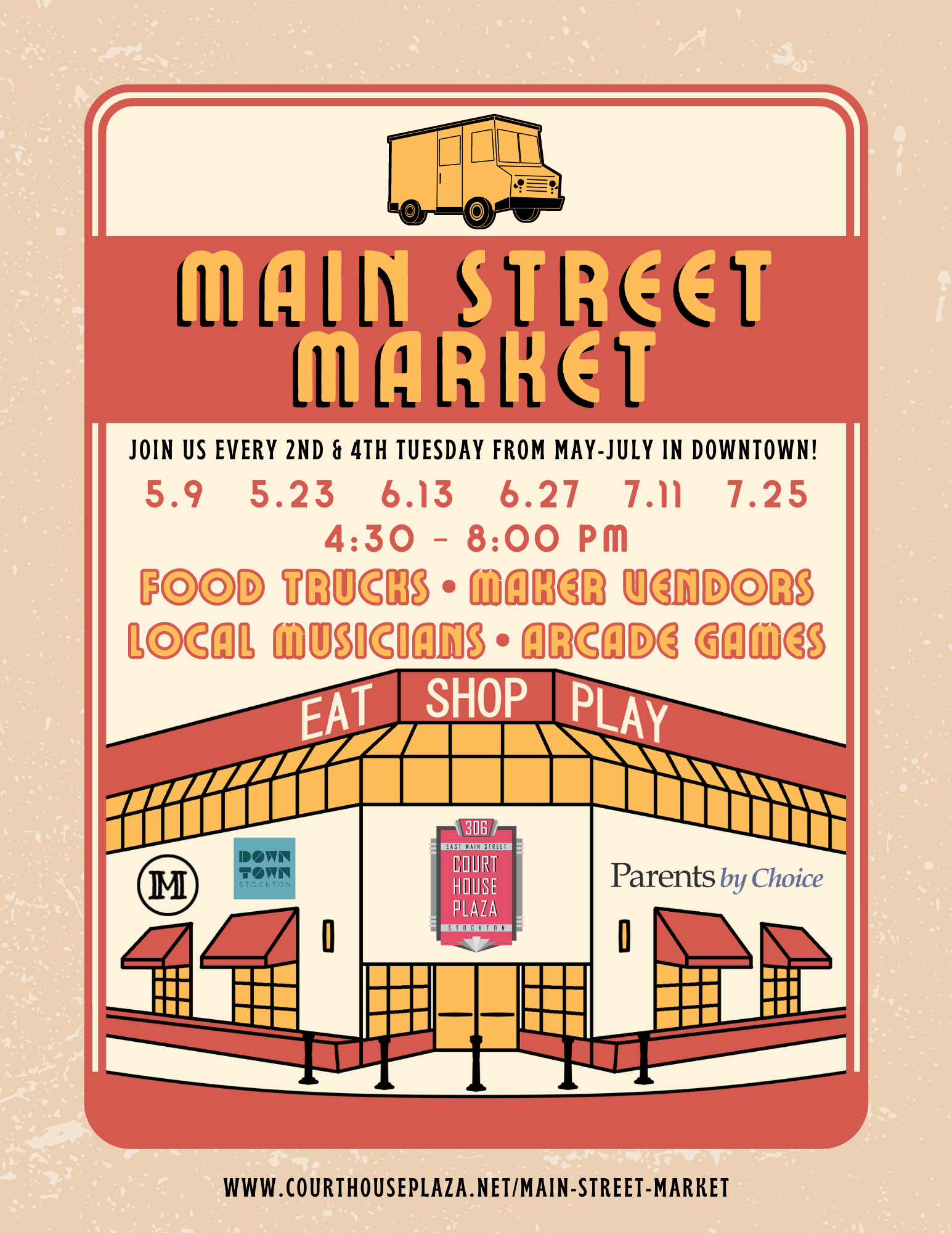 "Are you a fan of makers and artisans? You won't want to miss the Main Street Market in Downtown Stockton every 2nd and 4th Tuesday from May-July in Downtown Stockton.
Check out the Main Street Market, where they close down streets and fill them with fun, shopping and entertainment!
Enjoy food trucks, craft vendors, live music and much much more! Maker's Made, Plaza Perks, The Underground Arcade will all be open for the festivities!
Support Local – Shop Local – Dine Local at the Main Street Market"
Location
Courthouse Plaza

306 E. Main St. Stockton, CA 95202