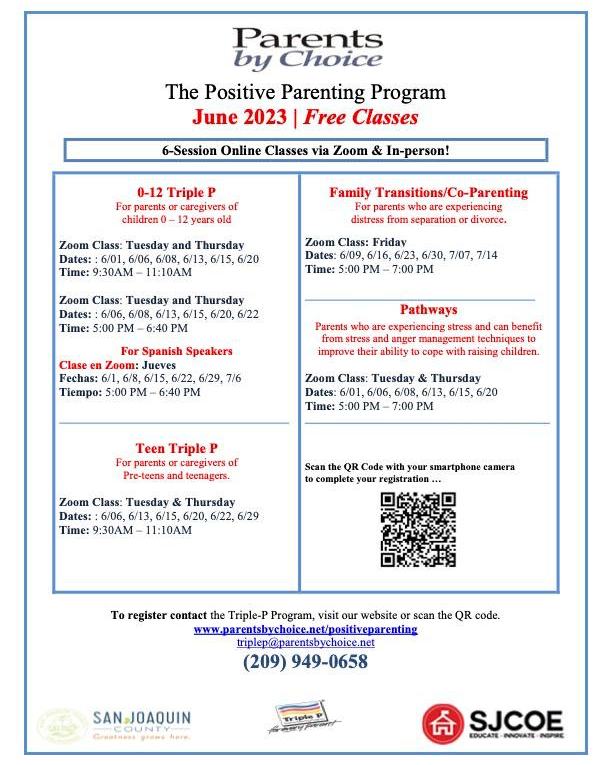 Exciting News!  Parents By Choice June Positive Parenting Schedule is out!  Join them for FREE classes, spanning 6 sessions, designed to equip parents with essential tools for their parenting journey. Whether you're a seasoned pro or a new parent, this program is perfect for you! Don't miss out on this amazing opportunity to learn, grow, and expand your parenting toolkit. Sign up today and be the best parent you can be!
https://app.smartsheet.com/…/26838e5adbc44288afbfe6c772…
Pathways (for parents who are experiencing stress and can benefit from stress and anger management techniques to improve their ability to cope with raising children) – 6 -Session Online Classes via Zoom and In person.
Zoom class: Tuesday and Thursday – Dates: 6/01, 6/06, 6/08, 6/13, 6/15, 6/20
Time: 5:00pm – 7:00pm
Location
Courthouse Plaza

306 E. Main St. Stockton, CA 95202