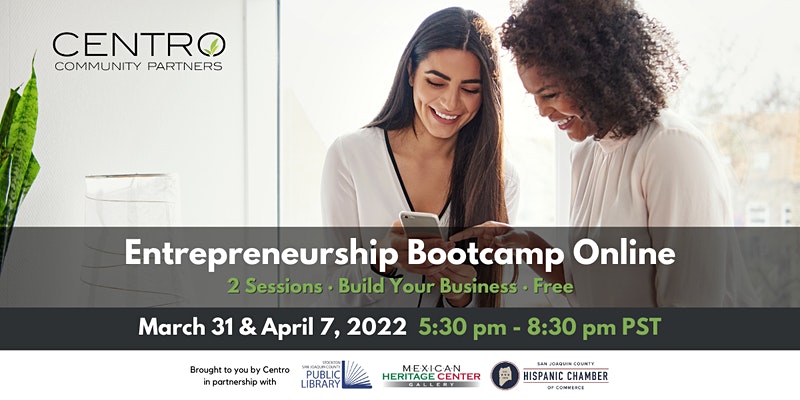 Are you located in San Joaquin County, California?
Join us for our 2-Session Business Plan Bootcamp! This free online course is for entrepreneurs seeking an accelerated program to create their business plan in just 6 hours.
What is Included
Create a Business Plan on Centro's freeBusiness Planning Appin only 2 sessions.
Expert facilitator to guide you through the process and provide immediate feedback.
Collaboration with other business owners to broaden your professional network.
Who is this for?The program is intended for all entrepreneurs looking to create a business plan, regardless of your level of education or business experience.
Register by March 24 to save your spot!
Location:Online program
Days:Thursdays, March 31 & April 7, 2022.
Time:5:30 to 8:30pm (PST)
Learn more about us and our programs by calling (510) 556-4249 or by visiting
Centro Community Partners
Mexican Heritage Center
Cesar Chavez Central Library
Website