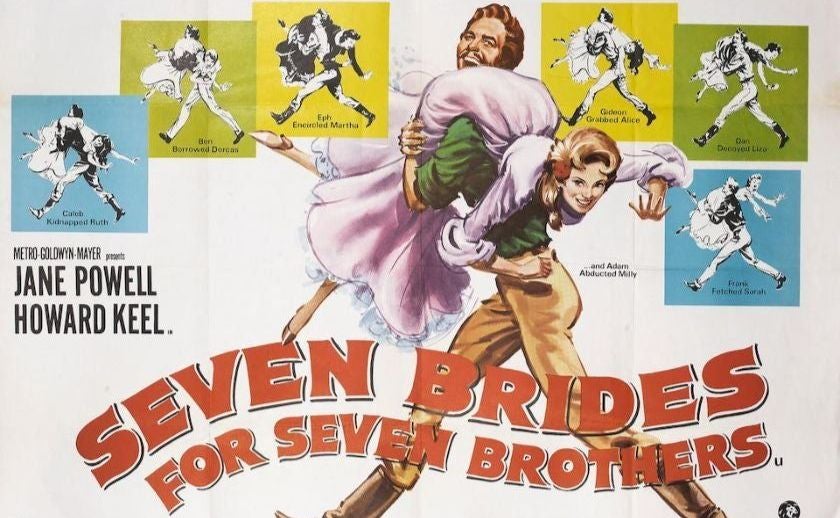 SINGIN'! DANCIN'! ROMANCIN'! Seven Brides for Seven Brothers is one of the all time classic musical comedies.
In 1850 Oregon, a backwoodsman leaves his farm to find a wife in the city. As they return to the farm a married couple, the bride discovers his six brothers living in the same cabin. All six brothers see their brother with his wife and are set on finding their own wives.
Originally released in 1954. Staring Jane Powell, Howard Keel, and Jeff Richards. 89% Rotten Tomatoes approval rating.
The Friends of the Fox is a volunteer, non-profit organization offering a monthly classic movie experience at the Bob Hope Fox Theatre. Founded in 1995, the Friends of the Fox supported the restoration of the Theatre through significant fundraising efforts. More than 25 years later, the organization continues to promote the Theatre as an integral part of the Stockton community and the "Crown Jewel" of downtown Stockton's revitalization efforts.
Ticket Prices

$12 Standard Admission 13+ | $6 Youth Admission 4-12
Location
Bob Hope Theatre

242 E. Main Street ... Stockton CA US