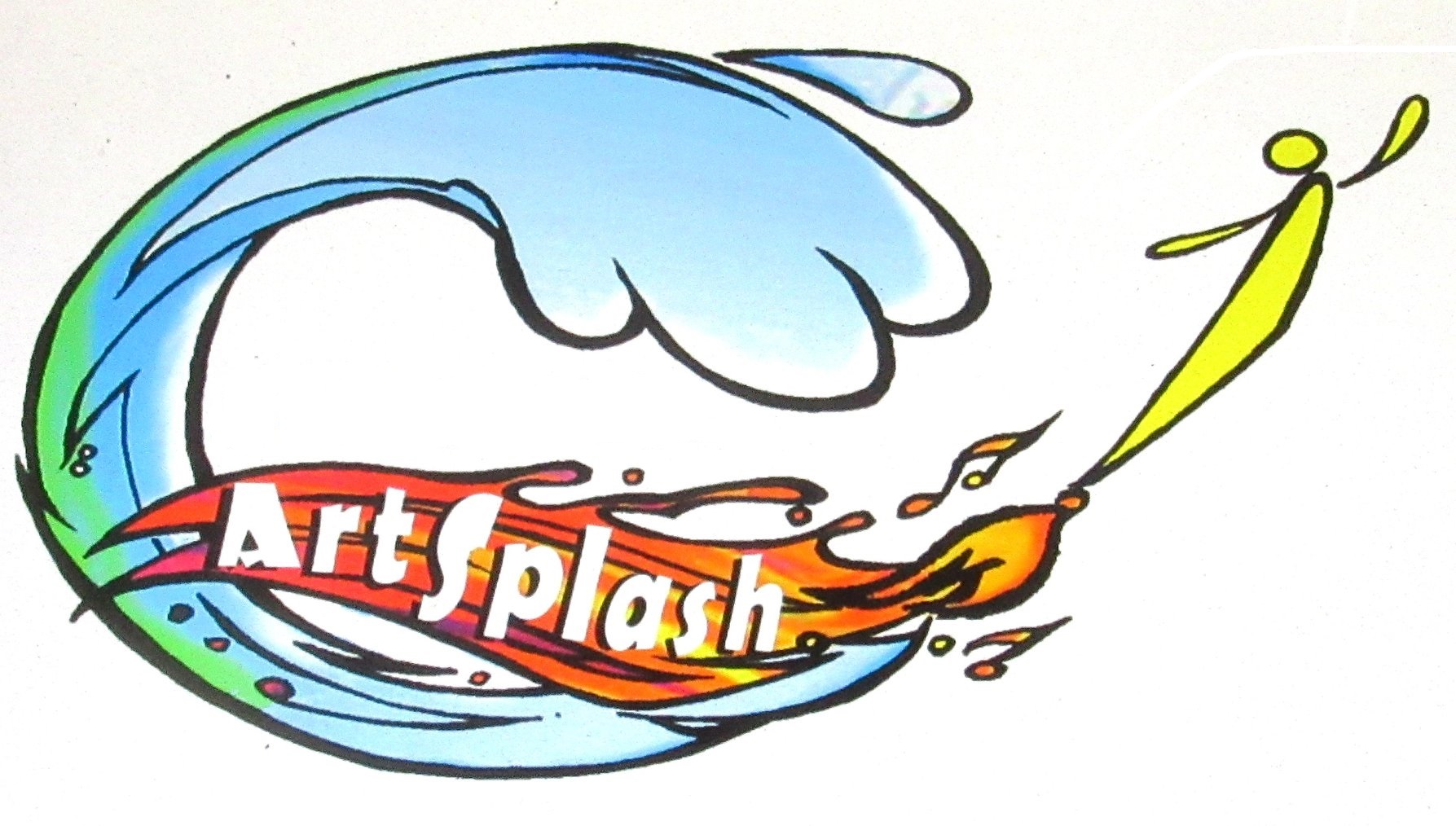 The ArtSplash (a free, self-guided tour of downtown venues filled with art) July 14, 2023, 5 – 8 pm; Celebrate Bastille Day at the ArtSplash
1. Huddle, 110 N. San Joaquin (next to Cast Iron)
Visit Darkhorse Art and Glassworks (glass fusing and lampwork bead making by Merced and Donna Romero). Pour paintings by Meryl Southern Before I got married and had kids I used to love to paint and draw. Because I have had so much time off work I got started back up painting again. I decided I loved it so much that I turned my backyard into an art studio…I couldn't believe I got such a positive reaction. It really gave me the motivation to keep going and see where it takes me! Painted rocks by Jack. In honor of Bastille Day view "Paris Pilgrimage" (photos taken by Paula Sheil). Make an origami soul box with CSR Brady in memory of those affected by gun violence. Sewn apron by Martina Morio entitled "Watercolors" ($40). Proceeds go to ArtSplash. Various artists will take the stage. (7- 8 pm) Talz is a 13 year old student from Stockton who raps, sings, ghost writes and acts. Seventeen year old Lit-Jay from Stockton started rapping at six making songs about video games, teen suicide, domestic violence, everything else down to having fun and living life in the Stockton, CA streets. Lit-Jay's new single Vibinn touches on gang violence and social issues.
2. SJRTD Transit Center Lobby, 421 E. Weber
"Transit" art created by Weber Institute students. Artist, feminist, organizer, designer, adventurer Amelia Lewis presents digital and handcrafted collages. Diana Buettner shows decorated garden frogs. Angelique Grijalva displays a variety of small works. Valli Celli Music by Minnie Eichele and Danna Schilling from 5:30 – 6:30 pm. Danna Schilling and Minnie Liwanag Eichele, having grown up here, are both products and participants of the music culture of Stockton. They are also part of the Valli Celli 4tet and the Valley Community Orchestra, an all-volunteer group. Danna Schilling is a retired Social Worker. Minnie Eichele is a retired Music Educator with Stockton USD and still teaches privately. If you are interested in learning more, contact Minnie @ 209-373-6341. Bastille Day Reception
3. The Write Place, 343 E. Main
"Claiming Space" Open Mic from 6:30 – 7:30 pm led by 2023 Sligo Scholar Sam Allen. Slideshow of 2022 Sligo Ireland trip by Paula Sheil
4. Mexican Heritage Center, 111 S. Sutter
Step back in time at the "Spirits of Barrio Del Chivo" Exhibition. Uncover the untold stories of Stockton's resilient east side neighborhood, Goat Valley, through captivating photographs, narratives, videos, and maps. The exhibition runs from July 3 – 28 with a reception on Friday, July 21 from 5 – 8 pm.
ArtSplash venues have green ribbons and A-frame signs. The ArtSplash takes place on 2nd Fridays, May – October, 5 – 8 pm.
Remaining 2023 ArtSplash Dates – August 11, September 8, and October 13
Location
Various locations Downtown Stockton