By Jessica Nguyen
If you're scouring the Internet and scrolling through Facebook event pages in search of things to do 4th of July weekend, look no further! Close those tabs, sit back, relax, and put on some patriotic tunes 'cause we've put together an itinerary for your entire weekend! Whether you choose to do everything listed below or can only make a few events, you're sure to have a fun, family-friendly (and wallet-friendly) Fourth of July (or, you can leave the kids at home- hey, it's your weekend too).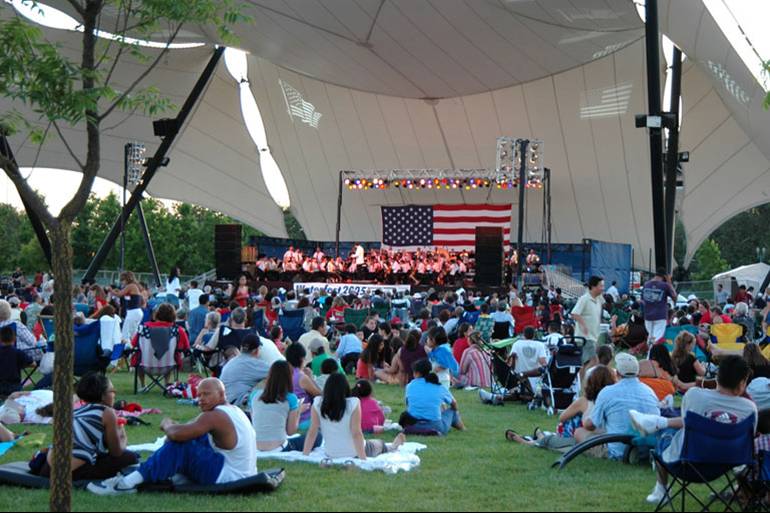 Thursday, July 4th
Stockton's Fourth of July Parade
Parade begins at 10am and starts on Weber Avenue and El Dorado Street, travels north on El Dorado, left on Oak Street, and left on Center Street. The grandstand (main viewing area) will be located in front of the Stockton Civic Memorial Auditorium.

Start your 4th of July celebration early and attend Downtown Stockton's Fourth of July Parade hosted by the United Veterans Council of San Joaquin County. The parade will honor Gold Star Families, or immediate family members of fallen service members who died while serving in a time of conflict. Bring the entire family and enjoy lively music, colorful floats, and other eye-catching entities while adorned in red, white and blue attire and patriotically waving your miniature American flags. If spectating is not your thing, you can sign up to participate in the parade! Build that float or ready your trumpet and you're good to go!
---
City's 4th of July Celebration
5:30pm-10:00pm at the Weber Point Event Center, fireworks begin at 9:30pm
How can it be a 4th of July without fireworks? Bring your loved ones to view a spectacular fireworks show at the Weber Point Event Center! Take along blankets or lawn chairs to settle in before the start of the spectacle; and if you didn't opt for an early dinner at one of Downtown's tasty restaurants, then bring a picnic-style dinner to enjoy (turkey sandwiches sound great, but they don't beat fried soft shell crab followed by a delicious Dynamite Roll from Misaki's- just sayin'). Bring your mini flags and good vibes, but leave the alcohol, personal fireworks, hard coolers, barbeque grills and pets at home.
---
Kaboom 4th of July
6:00pm-10:00pm at the Downtown Stockton Marina, fireworks start at 9:00pm.
Not only are there fireworks, but this FREE event includes face painting, music, and a bounce house- perfect for kids (and adults -if face painting is your thing…)! Food will also be available for purchase. At 9pm, once you're full and the kids' faces are covered with drying paint, you and your family will have an excellent view as you bask in the thunderous booms of fireworks and watch them light up the sky with their brilliant hues.
The fireworks will be- as the kids say- lit.
---
6:10pm-9:00pm at Downtown Stockton's Banner Island Ballpark
What's a more patriotic sport than baseball? Join the Ports and fellow fans for the ballpark's biggest firework show of the year! But first, cheer on our local team as they play against the Modesto Nuts. Grab some ballpark snacks (chomp down on some nuts and show the Modesto Nuts who's boss) and enjoy the Delta breeze as you view America's Favorite Pastime on the day we celebrate America's Independence.
---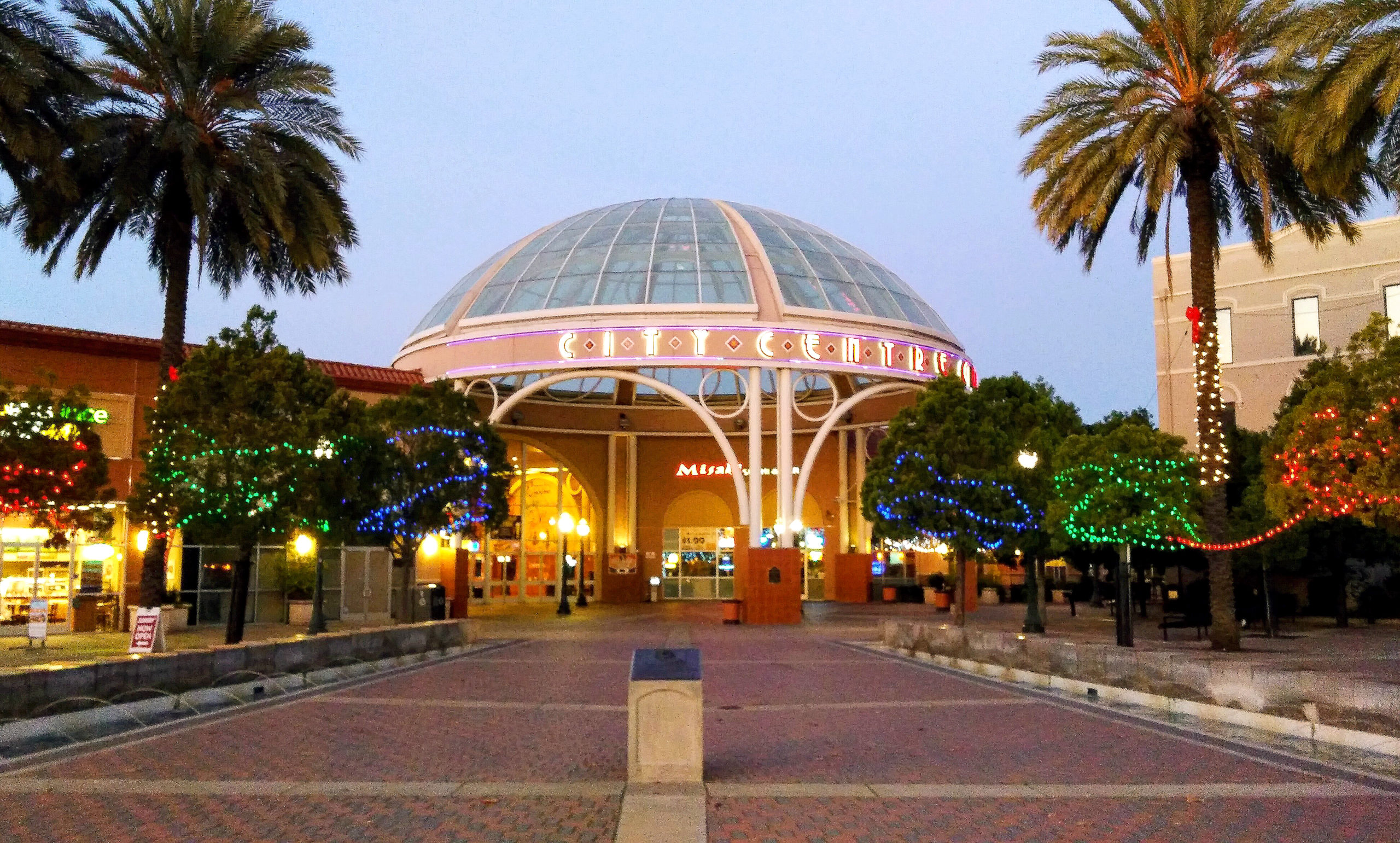 Friday, July 5th
Hooray, it's Friday! After an exciting Independence Day, catch a movie and head to the downtown cinema to sink into reclining seats with a refreshing drink in one hand and a bag of popcorn in the other. With so many great movies hitting theaters, it's almost too hard to choose the film for Friday movie night. Do you go with the highly anticipated Toy Story 4? The action-packed Spider-Man: Far From Home? Or others that are also probably really great but not mentioned because the author of this article is so focused on waiting for Toy Story 4? Good luck deciding!
---
7:30pm-9:00pm at Channel Brewing Co.
Local favorite Mama Coon will be performing at Channel Brewing Co., playing originals and covers on her guitar. Come by, purchase one of Channel's delicious craft beers, and revel in the camaraderie of one of downtown's hottest spots and the energy of the live music.
---
7:10pm at Downtown Stockton's Banner Island Ballpark
Why not make it a baseball weekend? Come to downtown's ballpark Friday night to cheer on the Stockton Ports. The first 1,000 fans to arrive will receive a free pair of American Flag socks- talk about patriotic! But that isn't the only thing that'll knock your socks off (pun intended)- come dressed as your favorite superhero, 'cause it's Super Hero Day! And yes, He-Man counts.
---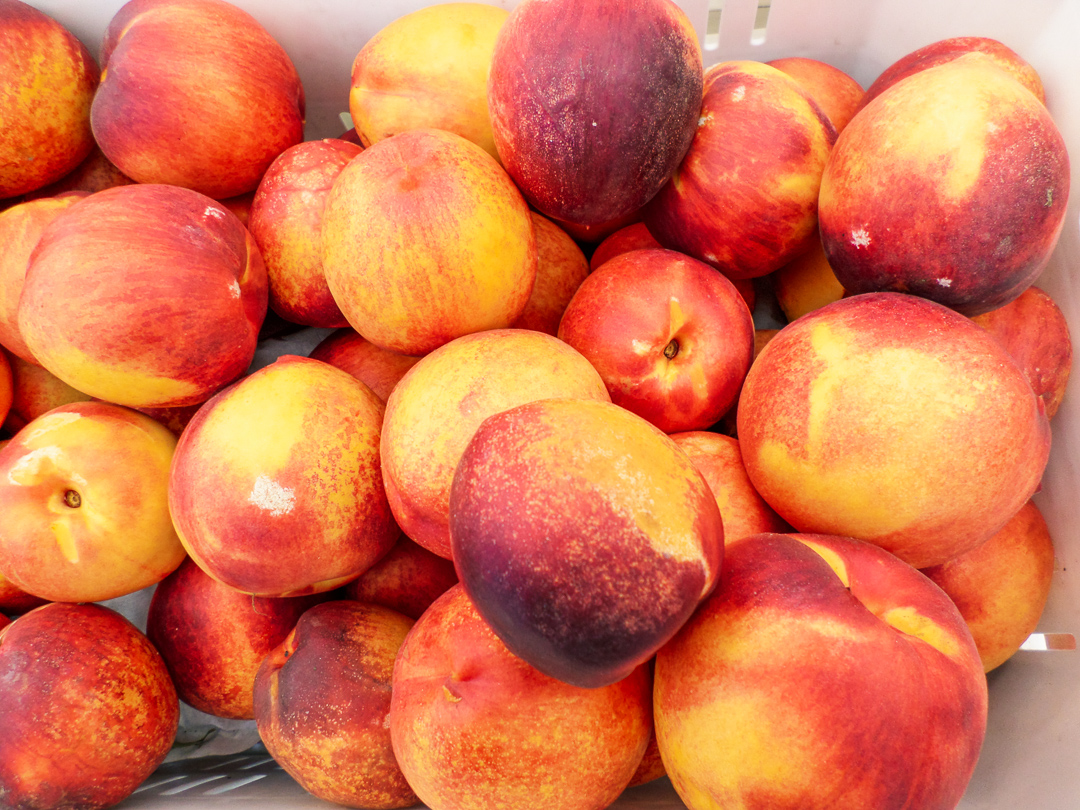 Saturday, July 6th
6:00am to 10:00am under the Cross Town Freeway
Get up early to pick up some fresh produce from the open air Asian farmer's market under the Cross Town Freeway! The market offers fresh seasonal produce of all kinds – herbs, fish, eggs, sweets, and other tasty Asian treats from Cambodia, Laos, Vietnam, China, and India. Grab the best ingredients for your family lunch and/or dinner!
---
8:00pm to 10:00pm at the Bob Hope Theater
You know what else you need for this 4th of July weekend? Rock music! Come see Brit Floyd at downtown's Bob Hope Theater! Brit Floyd is widely regarded as the world's greatest live tribute to rock band Pink Floyd, complete with a stunning multi-million dollar light show, large circular screen, projections, lasers, inflatables and theatrics. Playing hit songs from Pink Floyd's classic albums such as Wish You Were Here and Animals, you're sure to enjoy this performance- besides, you're probably going to need a break from Miley Cyrus's "Party in the USA".
---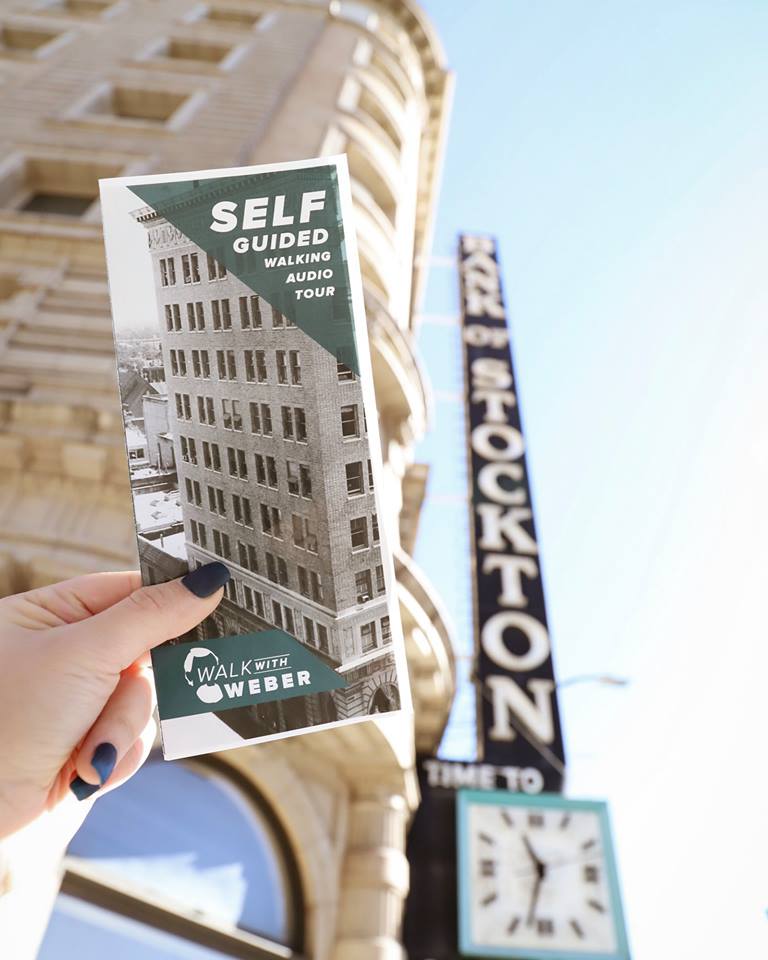 Sunday, July 7th
10:00am to 2:00pm at the Delta Bistro and Lounge in the University Plaza Waterfront Hotel
Sunday is for brunch! And mimosas, of course. If you've never been to the Delta Bistro for brunch, Fourth of July weekend is the perfect excuse to try it! Stuff yourself with country potatoes, sweet cream pancakes, house cured and smoked salmon, and some carved to order prime rib! Relax in this chic atmosphere and get your brunch on.
---
10:00am to 2:00pm at Bella Vista
If you want to enjoy brunch on a rooftop during a beautiful sunny morning, this is the place for you. Every Sunday, Fleur Bistro partners with Bella Vista Rooftop to bring you a delicious brunch experience in a beautiful setting. This Fourth of July weekend is only the second Sunday of this new collaboration! Come check it out.
---
Since the 4th of July is all about honoring our nation's history, why not conclude your weekend by learning the history behind Downtown Stockton's oldest buildings on the Walk With Weber self-guided tour? All you need is your smartphone, a stocked snack bag, and comfy walking shoes to step back into the early days of Stockton.
Walk With Weber is available on the DSA website for FREE, and since it is self-guided, can be taken at your leisure (though we recommend late afternoon to enjoy the colors of the setting sun as the weather begins cooling down). To take the tour, walk yourself to 125 Bridge Place (where the tour begins), and open the tour menu on your smartphone to view the tour stops, in recommended order. As you walk to each stop, click on the name of the building to enjoy a slideshow of historic photos and insightful narration by historian Manuel Laguna.
With 24 video clips, this tour takes 2 hours to walk, so we recommend a snack break between stops #6 and #7 – sit on a bench facing the peaceful waterfront and observe the row of gently waving American flags along Weber Point. Once you've completed the tour, you'll be ready to reward yourself with something nice and cool, like a thick chocolate milkshake from Moo Moo's Burger Barn or a fresh fruit smoothie from Edible Arrangements! Indulge and enjoy!
---
Now that you're in-the-know about these Independence Day weekend possibilities, we hope you'll choose Downtown for your red, white, and bluing! Happy celebrating!
To keep informed about any other events going on Downtown this weekend, visit our events calendar. To receive monthly updates on what's happening in Downtown, sign up for our newsletter.