By Andrew Rocha
Downtown Stockton has a rich and interesting past. However, many who work, live, and play in the downtown area are unaware of the history behind Downtown buildings they walk past every day. Fortunately, that history is being preserved for any who wish to learn it with a self-guided walking audio tour, Walk With Weber, scheduled to launch on the DSA website Feb. 17th – Captain Weber's 205th birthday!
About the Tour
Narrated by retired DSA Ambassador and historian, Manuel Laguna, Walk With Weber will provide users with the historical background of Downtown Stockton's oldest buildings, including the B&M Building, St. Mary's Church, the Bob Hope (Fox) California Theatre, and many more. There will be audio clips for over 20 buildings in Downtown Stockton, accompanied with historical photos dating back to the mid-1800s!
Tour Narrator: Manuel Laguna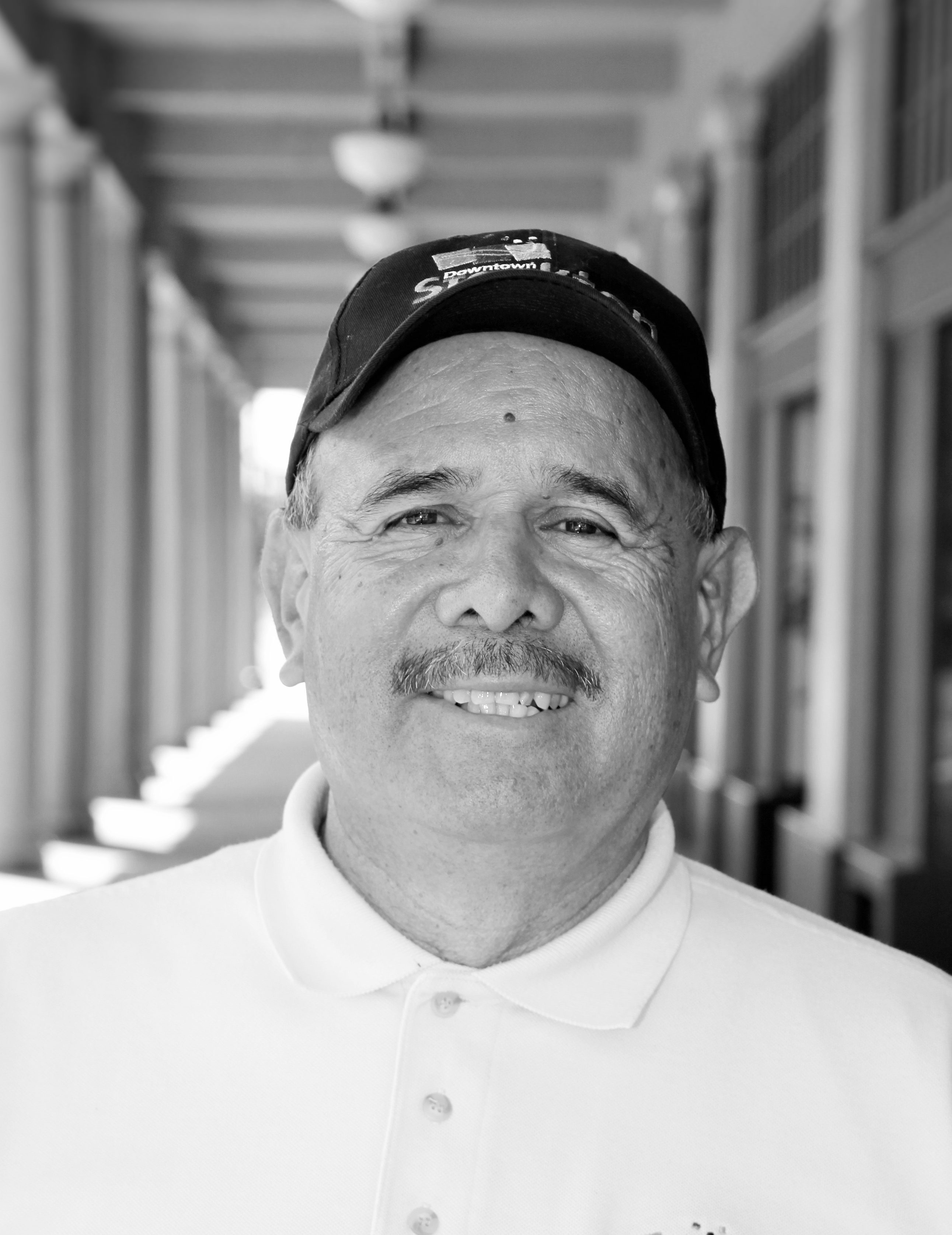 Certified Tourism Ambassador and former DSA Ambassador, Manuel Laguna, has given historical walking tours of Downtown Stockton for over 11 years. During his time at the DSA, Manuel was devoted to researching downtown's past in order to preserve the area's history for the future.
After his retirement, the DSA was determined to develop a way to continue sharing his great work with new generations; the Walk With Weber tour was conceived as the vehicle for commemorating Manuel's tremendous love for and knowledge of the downtown area.
When approached with the walking audio tour concept last fall, Manuel eagerly agreed to voice the tour, and easily compiled the list of historical buildings along with their accompanying narratives.
All Hands on Deck
The entire DSA team has been working to ensure that this unique project becomes an informative and entertaining resource people will enjoy using for research or simply for satisfying their own curiosity. Courtney Wood, DSA's Economic Development Coordinator, has been responsible for most of the project's planning and execution, while Marketing Director Alex McBride and CEO Michael Huber have contributed significantly to design and project promotion, respectively.
Whether you are a first-time visitor or a Stockton native, if you have any interest in history or architecture, check out Walk With Weber to learn something new about Downtown Stockton's buildings. It's fascinating to discover how much the area has changed over the years, but also intriguing to see how much it has stayed the same. As time goes on and people come and go, many of Downtown Stockton's historic buildings still stand. They serve as a reminder that no matter what happens, the city will continue to stand proud.


How to Listen
On your smartphone, open your browser.
Click the audio clips and start walking!