By Ben Sanchez
Throughout our adventures in downtown Stockton, we prepare to meet entrepreneurs opening their doors on a Friday afternoon. This Friday is different from the normal Friday because it is a 'Fired Friday.' Fired Mobile Pizza mysteriously rolls up to the front of the Sycamore in downtown to offer an alternative lunch special to local workers and community members.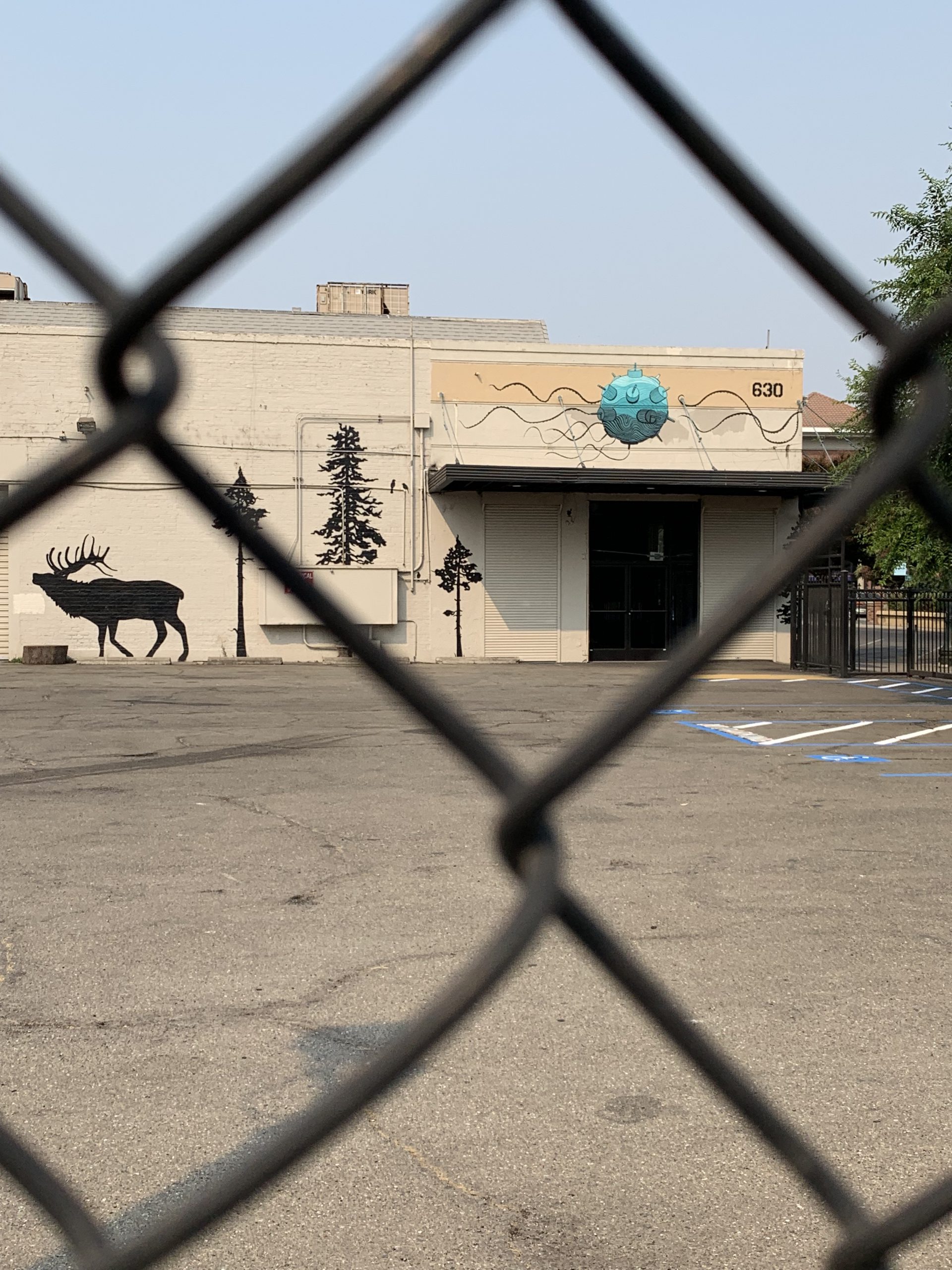 On this particular outing, we thought it would be appropriate to give our intern some practice with the camera. We had him follow us around downtown and capture footage of our walk over to the Sycamore.
The Sycamore is a venue space with this semi-rustic feel when you step into the building. Located on Weber Avenue, Stockton natives might remember the venue as The Plea for Peace Center that promoted all types of rock shows and community events in downtown. Today, Fired Pizza occupies the parking lot space just outside the Sycamore. Large iron gates roll away as setup begins for the lunch crowd on Friday.
Fired Mobile Pizza.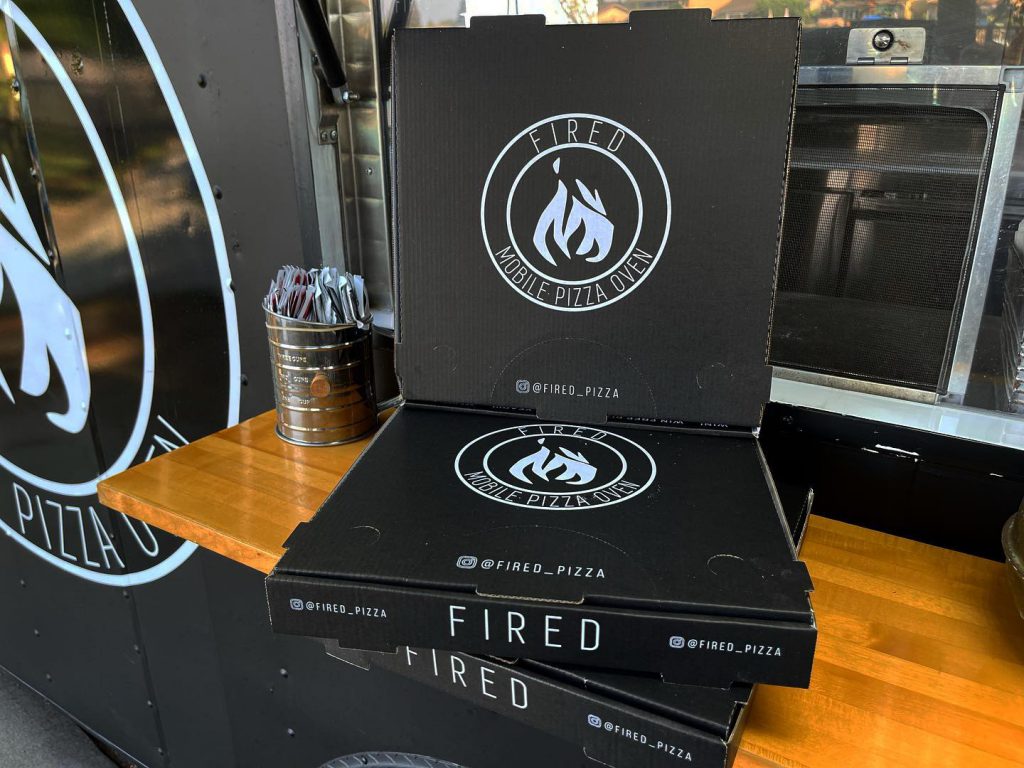 Jason and I got a message from Daniel Correa, owner of Fired Mobile Pizza, about doing some pizza delivery work. When we arrived at the parking lot, all of us ordered our own Neapolitan Artisan Style Pizza. The truck, like any great food truck in Stockton, has a loyal fan base monitoring their next popup location across the city.
We introduced Nessie Huffhines, owner of FarOut Foliage, to the pizza spot for the vegetarian options they offer to customers. Once the fire was lit, pies were flying into boxes and prepped for delivery.
We dropped by two specific locations for each delivery. Uniqo Salon on California Street and Plaza Perks inside Courthouse Plaza.
None of this was scheduled to be a part of the vlog and happened about 30 minutes before we were preparing to shoot content.
I love the spontaneity of the vlog. I think this is genuinely the best part for Jason and I because it keeps us on our toes. Creatively, it allows us to develop and showcase the experiences you see downtown in the vlog.
UNIQO.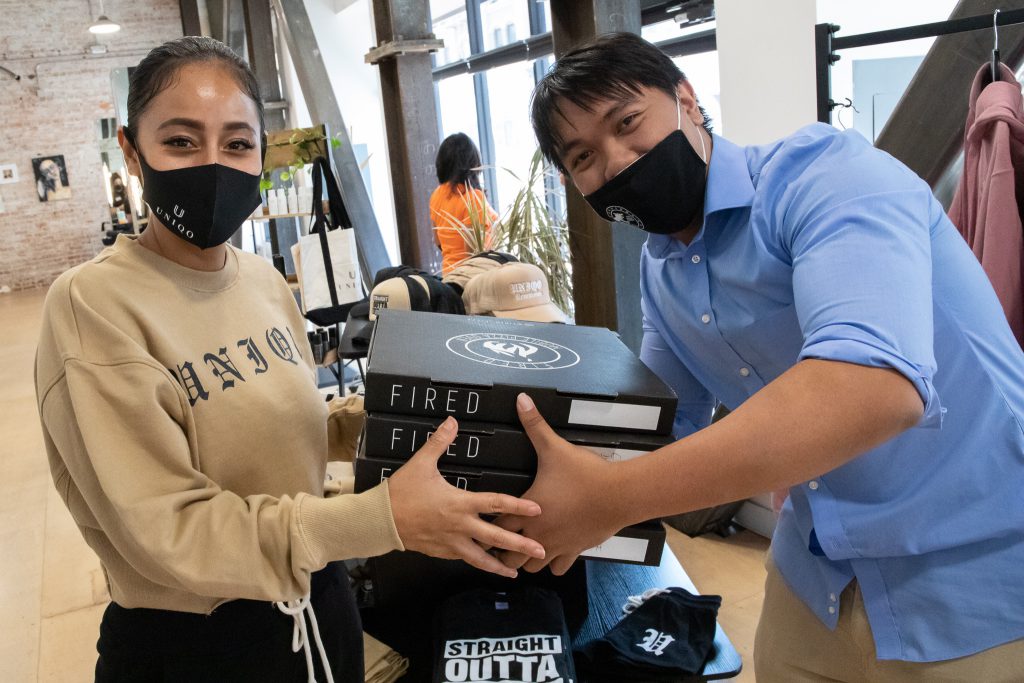 Patty Ayala, owner of Uniqo, knew ahead of time we were dropping by with pizza for her staff. Since Jason is a super fan at Uniqo, he dialed up Patty to give her a heads up on the delivery drop at noon.
Plaza Perks.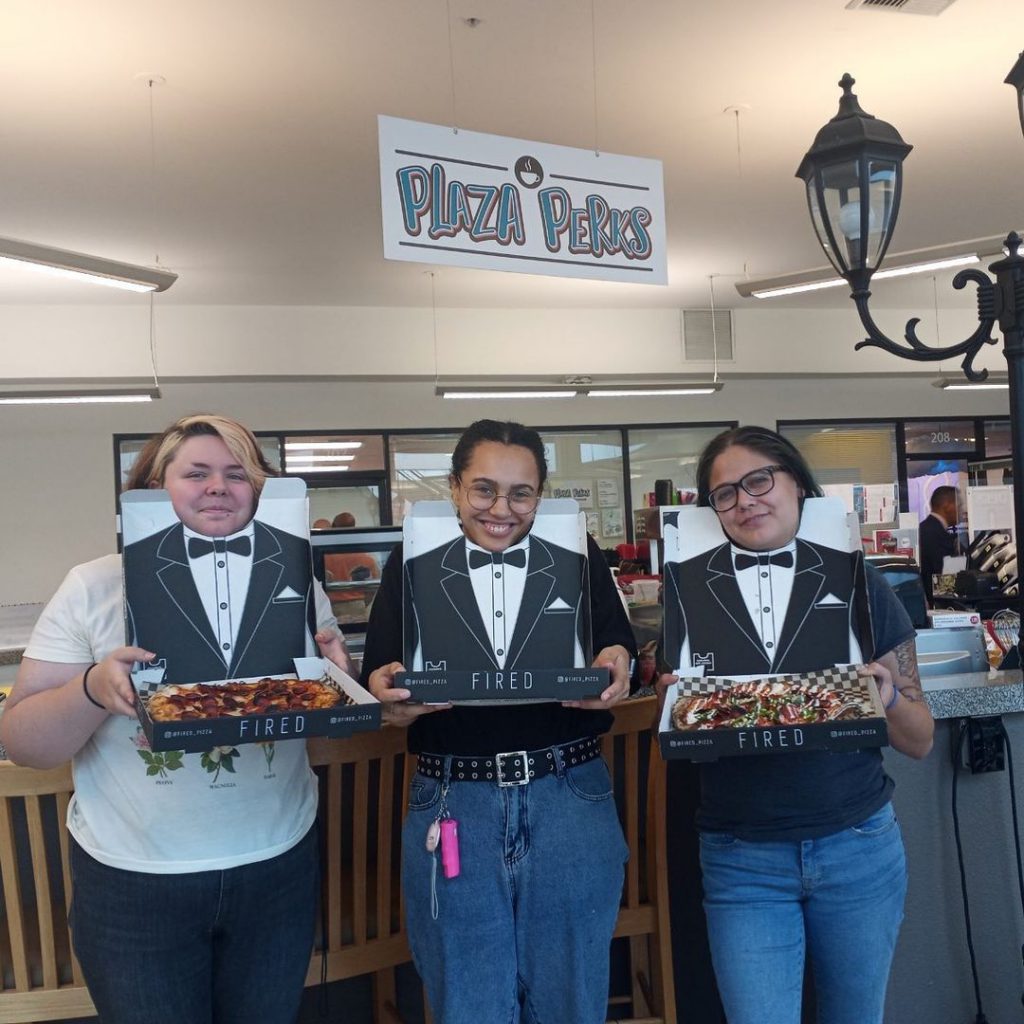 Plaza Perks had no clue we were dropping off pies. The staff was genuinely surprised and I think everyone that played the part, delivered in spades. I even got to say hello to the Executive Director of Parents by Choice, Tony Yadon. We caught the staff at the right time during a team meeting. I offered some fun facts about Fired Pizza before they opened the boxes to get a whiff of the amazing, specialty pizza.
Support Local.
I think the importance of these experiences show you the people behind the counter and connect us with entrepreneurs in our community. The key element for small businesses is the people. The clients get a sense of the entrepreneurs behind the brand. You learn who they are and hopefully, you stay to listen to their story. They are trying to build lifelong relationships with you. If I feel welcome at these establishments and get a sense of belonging, I most likely will return to grab a coffee, eat a sandwich, get a haircut, and watch a musician perform in downtown Stockton (Not particularly in that order).
Overall, our experience was positive. When you support local businesses, you do more than just buy a product or service — you help build their dream. These people take risks everyday to chase the dream, develop it, and execute their lifelong plans. Most of the time, we are all along for the ride. I can tell you first hand when I started writing about students at University of the Pacific, I never thought that hands-on experience with the marketing team at Thomas J. Long school of Pharmacy would lead me to the coworking and startup culture. I was honing my craft in small increments and learned about entrepreneurship. Adding skills to the toolkit, as my professor would tell me. My writing would lead to developing small business articles in San Joaquin County.
Thanks for sharing!
My goal was always to listen, create, and deliver the best story for each entrepreneur. I was merely the passenger working alongside these individuals to get that story to a larger platform.
They all have stories to tell, we just need to take the time to listen. While all the compliments I received about my work from experienced writers have been positive, the best compliment is directly from the individual I interviewed for the story. The people who struggled to maintain the business. The people who, despite everyone telling them no, went ahead with their plan and did it anyway. The people who followed their passion to develop an idea and push it out into the world. Thank you for taking the time to share your stories with me. Without you, there would be no story.
Guest Appearances
Nessie Huffhines, owner of FarOut Foliage
Daniel Correa, owner of Fired Mobile Pizza
Patty Ayala, owner of UNIQO
Plaza Perks staff
Jason Millner – University of the Pacific alumni, UNIQO Top Fan
Renee Icasiano – University of the Pacific alumni
Ben Sanchez – University of the Pacific alumni