By Ben Sanchez
When we originally started wrapping up our fourth episode of the vlog, we wanted to have an ending with Renee and Jason. I knew this was their final vlog episode and I wanted them to address everyone with their last thoughts before moving on to other amazing things. We have all worked hard to develop something that can highlight spaces downtown, and I thought it would be fitting for them to say a personal goodbye to you.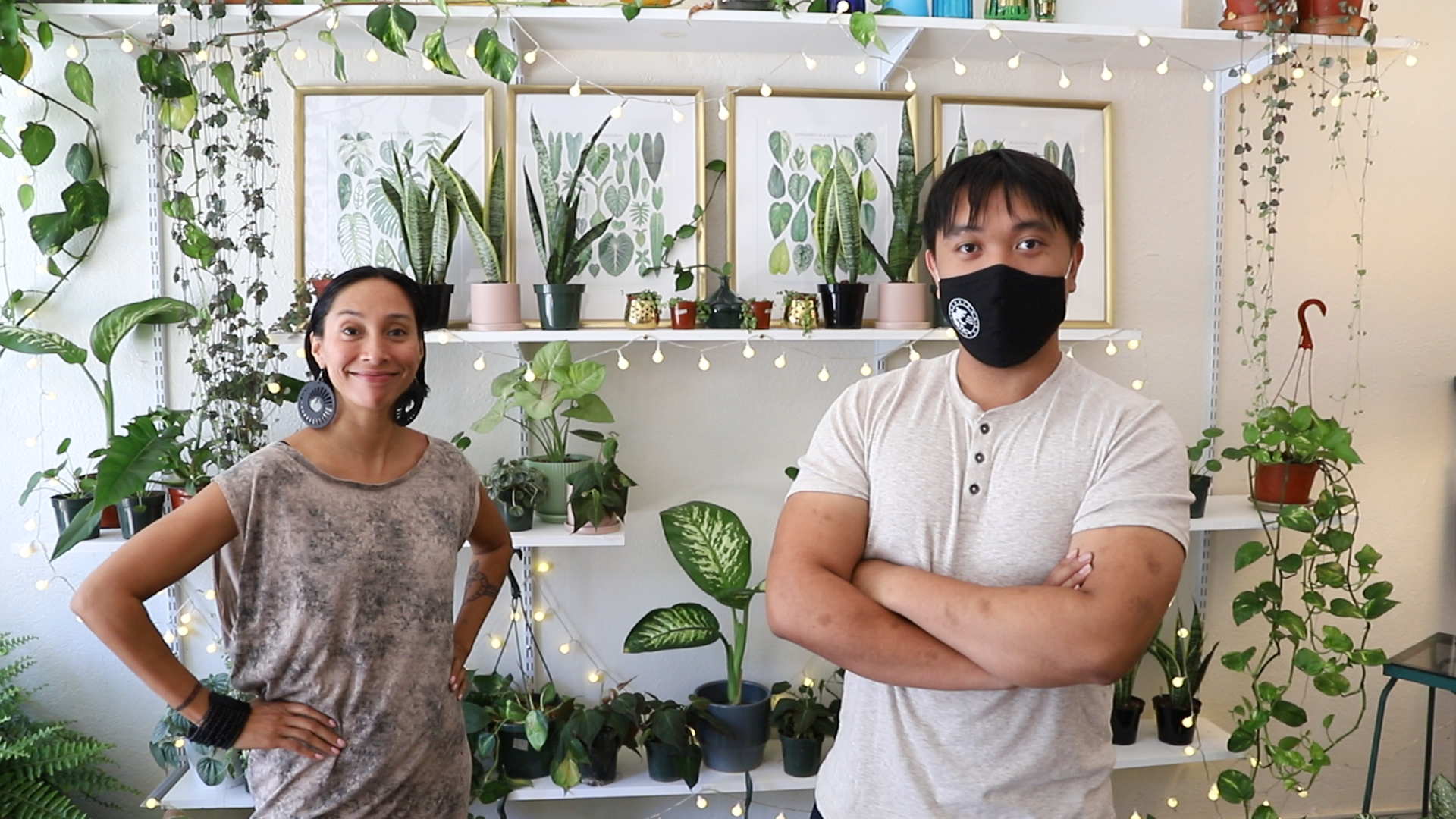 An alternate ending from episode 4!
While Jason was always behind the camera in each episode, this would be one of the rare times he is in front of the camera. Along with Renee, we asked Nessie from FarOut Foliage to use her space to shoot this ending. Of course, Nessie came through for us! We helped her spruce up the place before deciding to film a few takes for our ending. With lots of laughs and hugs, both did a fantastic job on this project. Check our YouTube channel for the uncut ending!
Forever Falafel.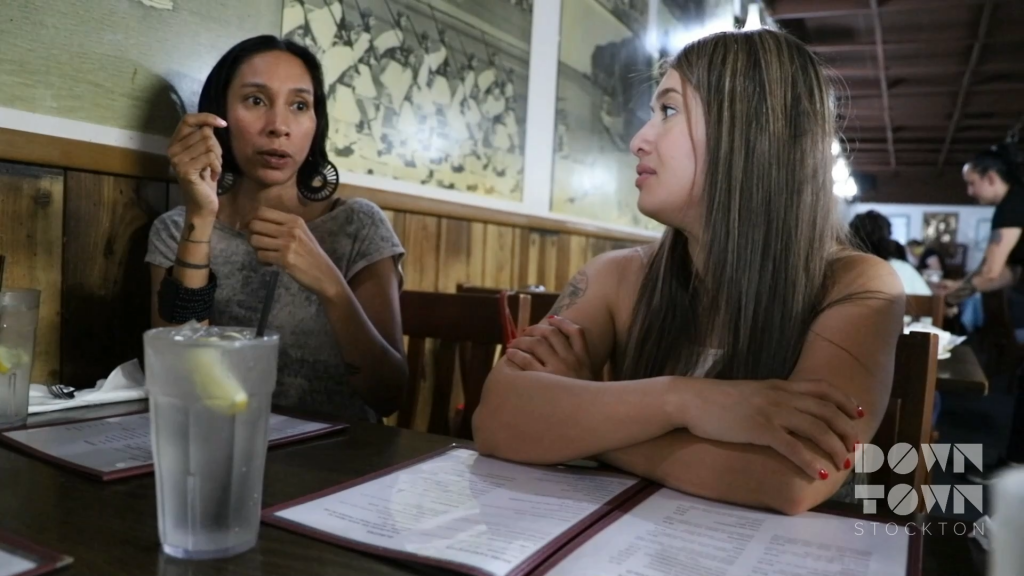 In this episode, Renee and I wanted to feature an older restaurant establishment. According to the people in downtown, Yasoo Yani is considered one of these "hidden gem" restaurants. The space is nestled in between the Courthouse Plaza and Stockton Collegiate just kitty-corner from Cort Tower.
During our conversation, I turned to her and asked, "Do you like Mediterranean food?"
She instantly replied, "Yasoo Yani!"
Part of the idea we both had for vlog food segments is to highlight a new place and an old place from downtown Stockton. We messaged Nessie to meet us for lunch and ordered the falafel. A first-time for Nessie, I always suggest falafel with the tzatziki sauce. Apparently, they also offer and serve a red sauce at Yasoo Yani (Who knew!) The Gyro is a nice, soft (no pun intended) introduction to someone who has never tried Greek food. It is also a bonus if you are vegetarian, but they have other lamb and chicken options for gyros.
After describing the falafel ingredients to Nessie and doing the initial first bite (a coordinated effort I might add), we can say it was an enjoyable experience.
The owner, Jim Aftias, stopped by to introduce himself. He intricately described the ingredients and process of making baklava and falafel. As I peered across the table, everyone fixated to every word, as he shared stories about the Greek festival and the restaurant. The wonderful thing about small businesses is meeting the people behind them. I am always fascinated with their story, and it gave me more insight into why I enjoy Mediterranean food and appreciate Greek culture.
I want to ride my bicycle.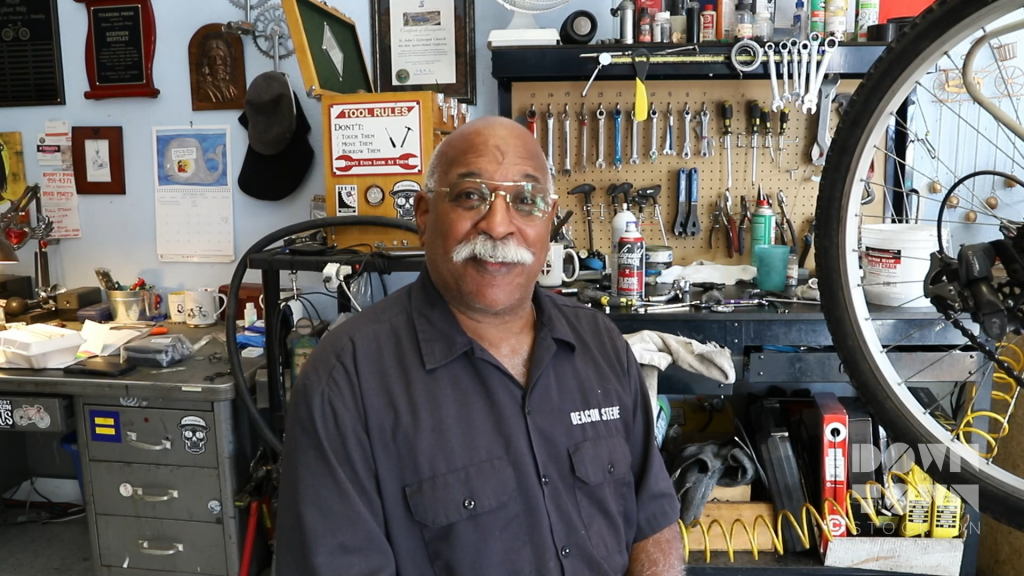 A portion of the episode are places I had to visit on my own. On our visit to the HUB (Helping Urban Bicyclists), I introduced our team to Deacon Steve Bentley. He does a lot for the community at Helping Urban Bicyclists.
Fun fact, he fixed up my bike years ago when I decided to participate in a Full Moon Ride in downtown Stockton. Coincidentally, he participated in the exact same ride pulling up beside me to ask how it felt to take the old bike out for a spin. It felt good.
I imagine this is the feeling everyone has when they leave his shop on their bicycle. Veterans. Homeless. People from all walks of life enter the shop either looking for a used bike for work or need help fixing their old ride. If you are looking to donate an old bike to his shop or in need of fixing up your current bike, ask Deacon Steve.
Goodstock Productions.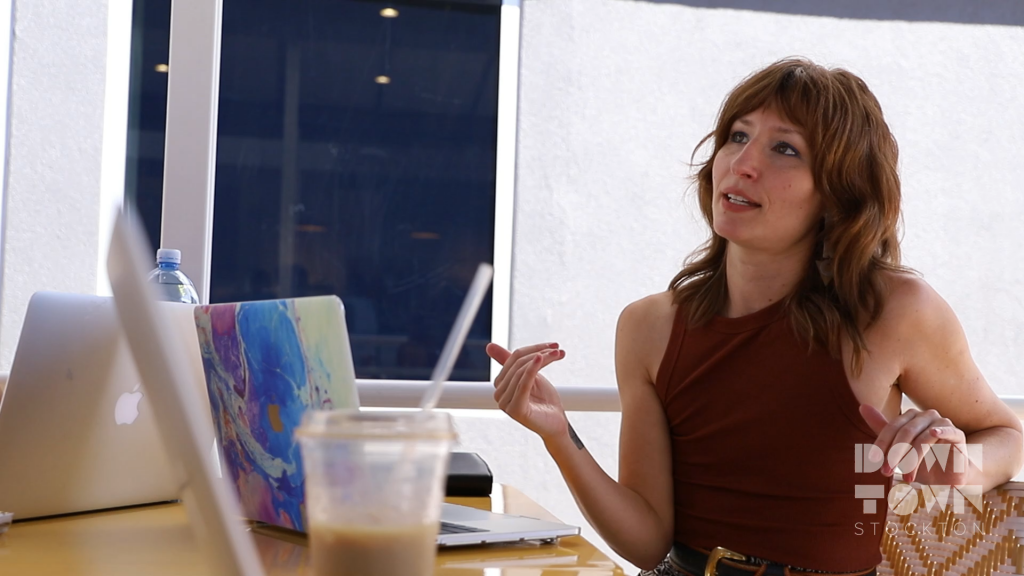 We scheduled some time with Amy Sieffert and her team at Goodstock Productions to find out "What's good with Goodstock?"
Trail Coffee Roasters is a workspace the team uses consistently. The hangout. In my freelance career as a writer, coffee shops are amazing spaces for work. Good coffee, good people, and good food (The scones are to die for at Trail!) Speaking of good, Amy and I met back at a Stockmarket event years ago and talked about Goodstock Productions.
Their flagship event, Stockmarket, is a pop-up event for local makers and vendors looking to sell their goods to the community. The event became a platform to help them achieve that goal. The company brought awareness for these entrepreneurs looking to build something great in the city of Stockton.
My initial introduction to Goodstock Productions was at Stockmarket, assisting vendors and helping move tables and boxes during event setup. I worked at a local nonprofit table and sold local honey. It felt like a rite of passage. As a vendor, you get curious about other vendors and the goods they brought out for the day. But what really piqued my curiosity are the people behind the event?
Who is the team behind the curtain making the magic happen?
In this episode, Amy tells us what they do, how they do it, and the core idea behind Goodstock Productions. I bet you have seen her in the media. She has been featured on radio and television spots promoting her brand. The event planning company is the crème de la crème in Northern California. Have you thought about hosting an event, but do not know where to start? Hire Goodstock Productions. No, seriously, contact them for a consultation. They produce elaborate, elegant events tailored to your dreams. I guarantee it will be the best investment you make to see your creative visions come true.
Guest Appearances
Nessie Huffhines, owner of FarOut Foliage
Amy Sieffert, owner of Goodstock Productions
Deacon Steven Bentley, owner of The HUB
Jim Aftias, owner of Yasoo Yani
Jason Millner – University of the Pacific alumni
Renee Icasiano – University of the Pacific alumni
Ben Sanchez – University of the Pacific alumni