PARK(ing) Day in Downtown Stockton
By Jessica Nguyen
---
Just like it sounds, PARK(ing) Day is an event dedicated to parking spots, but probably not in the way you're thinking- these aren't spaces you'd want to back your car into! PARK(ing) Day is a one ⁠— day event that encourages people to rethink parking spaces as public places by temporarily transforming them into unique installations and social spaces. Instead of occupying land with vehicles, PARK(ing) Day explores the plethora of possibilities the space could instead be transformed into when it's not being occupied by a car- a mini lounge area, gaming space, succulent garden, outside library, art corner, golf course, outside yoga studio, or playground just to name some examples! The goal is to utilize these spaces to activate our streets and create new opportunities for social interaction between members of our community.
The idea of PARK(ing) Day originated in 2005 by an architecture group based in San Francisco. Since then, the annual event has been adopted by cities worldwide and is always held annually on the third Friday of September. First established in Downtown Stockton by the San Joaquin Bike Coalition (SJBC), this year will be downtown's third annual PARK(ing) Day event. This year, it will take place on Friday, September 20th, and spaces will be set up throughout the day between the hours of 10am and 2pm.
Why is Park(ing) Day held in Downtown Stockton?
Kari McNickle, Board President of the San Joaquin Bike Coalition, explains that downtown, "offers a great density of businesses, employees strolling on their lunch hour, and an opportunity to really rethink how we use our streets." In addition, organizations, local artists, and other Park(ing) Day participants get the chance to showcase their creativity when converting the parking spaces into more interactive experiences. In past years, downtown spaces have been turned into art lounges, game rooms, and there was one year where a DJ setup was featured! Don't miss the opportunity to spend your Friday taking in the experiences born from Downtown Stockton's creative energy. As Kari says herself, "the creativity is pretty impressive."
There is so much to get excited about when visiting downtown, and Park(ing) Day is definitely one of them! Kari loves, "seeing people stop on their walk around downtown and engaging with the spaces. It's a friendly and fun way to disrupt the routine and help people think differently about a street they may stroll down every day." Parking spaces take up quite a bit of space (think of all the public spaces taken up along entire streets, parking lots, and even garages!), so it will be refreshing and interesting to see some spaces conceptualized in completely new and unique ways. The creativity adds color and excitement to parking spaces that otherwise exist solely for functional purposes.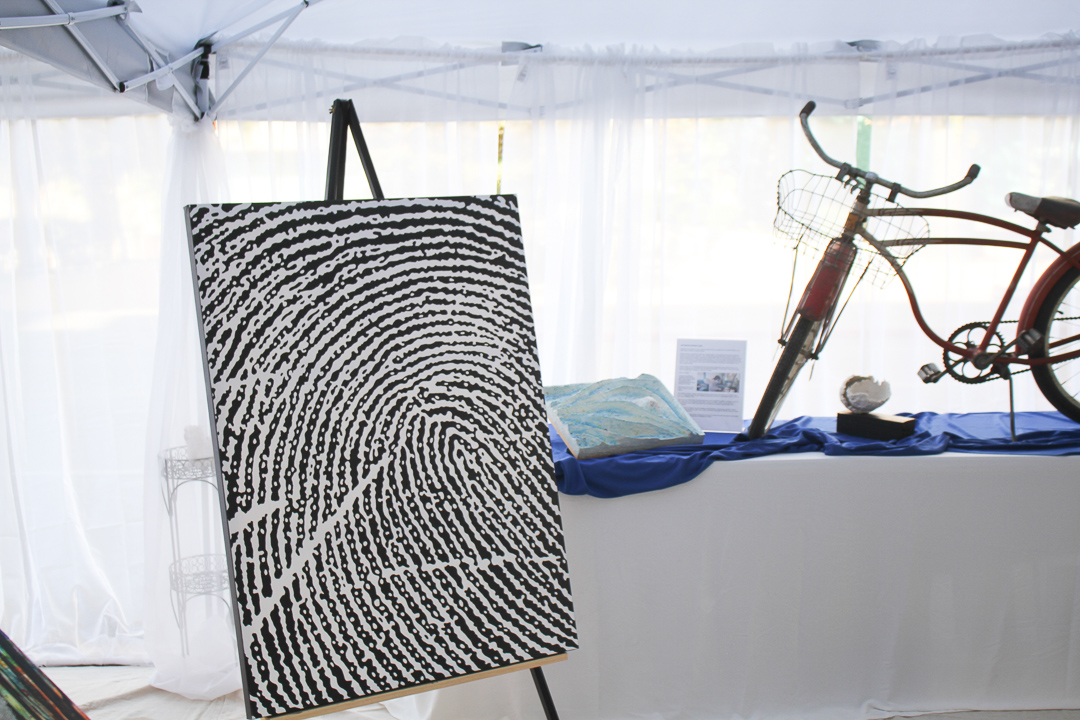 From Installation to Application
There is even potential for permanent transformation: some Park(ing) Day installments find their forever home. For example, since Downtown Stockton's first Park(ing) Day, downtown has had its first parklet installed in front of Trail Coffee. The space now serves as a vibrant outdoor seating area (if you haven't seen it already, you should really check it out, it's adorable!). Offering these outdoor spaces, such as outdoor seating for restaurants or cafés, make the entire street feel safer and much more lively- hopefully this is the start of a new trend! These outdoor spaces would be a great way to foster social interactions. This year, there will be at least five transformed spaces downtown. Interested in knowing what they are? We're not telling you, because as Kari says, "you'll have to come see to find out!"