By Andrew Rocha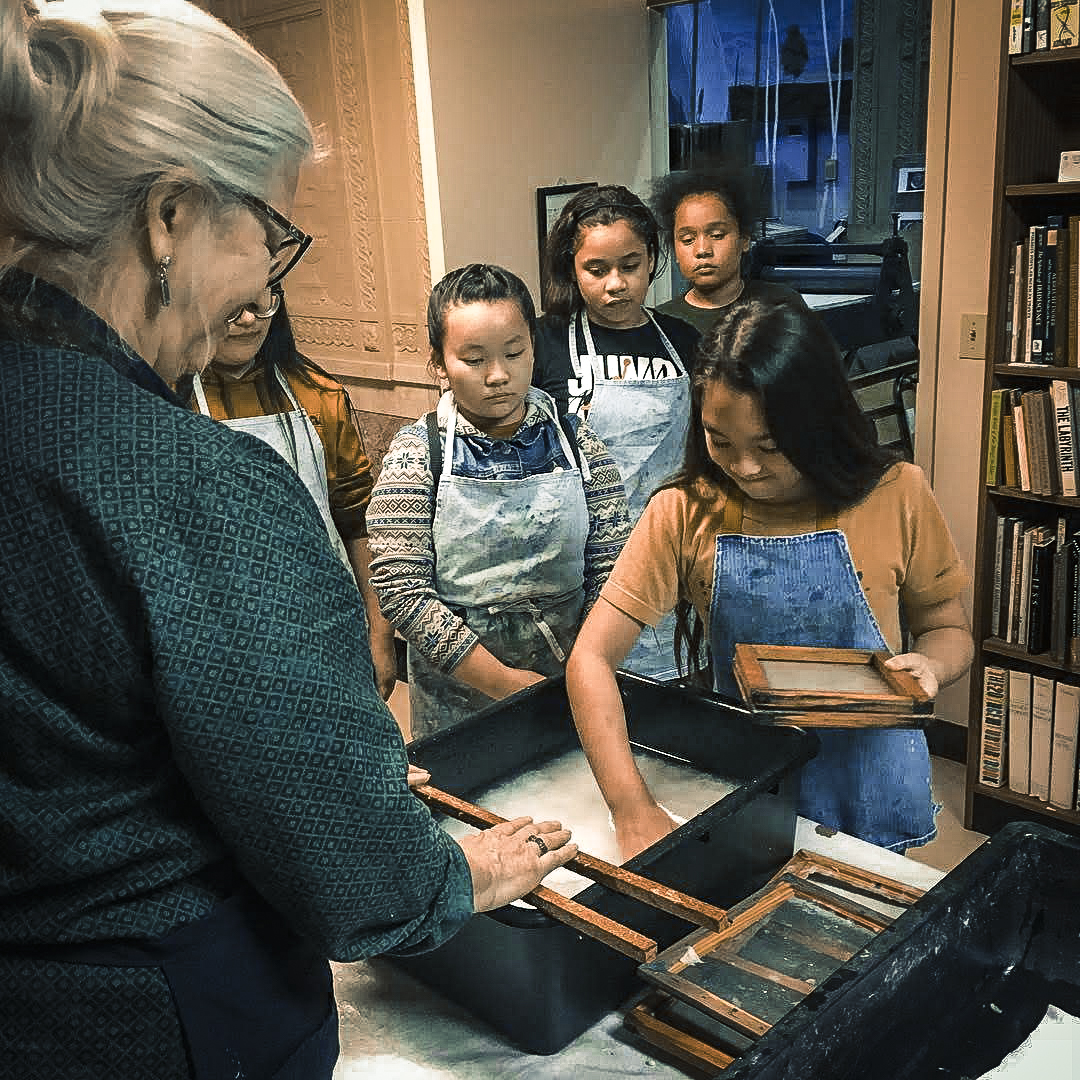 Reading and writing are not only valuable to a person's education, but they are skills that promote imagination and foster an understanding between people of varying backgrounds and cultures. Downtown Stockton is a place that is teeming with diversity and creativity and the Write Place at the Tuleburg Press is helping to spread the message of the value of literacy to the community. 
Community Effort
Studio manager Katelynn Castaneda knows the purpose of Write Place and is a witness and participant to the work they do for the community, sharing that "The point of the Write Place is to help get literacy across the board to everyone, so those that who are low income or cannot afford to get an education, we want to be able to bring in everyone from all walks of life so that they can get that general understanding that literacy is important." 
Workshops and Classes
More than just a mission statement and a dream, the Write Place is actually taking action to make a difference in the community and help all kinds of people. The Write Place hosts many events throughout the year and teaches classes that are both educational and fun. According to Castaneda, one of the more popular classes is paper-making. "It tends to be really popular with kids especially. They like to come in and go through the process because it is something that we don't do very often and it's a very niche-y thing to do. It's very fun for people to go through the process and be like 'Oh, this is so much fun. I had no idea that this was something that I could do at home.'" 
And the Write Place has even more to offer. Their coptic binding class could always use some more participants. "It's a fun thing to do. It's very tedious and very time-consuming, but you can do really creative art with different spines and stitches.It's really fun to learn and once you learn it, you know it for the rest of your life." 
Impacting #DowntownStockton
The Write Place is doing so much in downtown, that it is sometimes hard to believe and almost sounds like magic. "We have stuff that people can tangibly use for books, but we also take those books and we also make things out of them. We recently done some old reader's digest books. We've taken those, gutted them pretty much, and we're taking them, using the covers, and we're going to be holding classes where people can come in and make coptic bound journals. They'll have like really cool top cover pages that are made from those old reader's digests and all the insides were taken from old paper pulp that were made into paper. So for like the holidays, we made some really cool envelopes out of that paper and stationary sets that we are now selling to people." 
While sometimes it is hard to see the use of writing and literature and many people find those to be their least favorite subjects from school, the Write Place makes the world of books and writing fun and exciting. Located at the Tuleburg Press at 343 E. Main Street and open from 1pm-5pm, the Write Place is helping to make a positive change in Downtown Stockton.