By Andrew Rocha
Didn't have time to make breakfast in the morning? Want a burger like no other for lunch? Check out the newest downtown restaurant, the Commissary, to satisfy your appetite.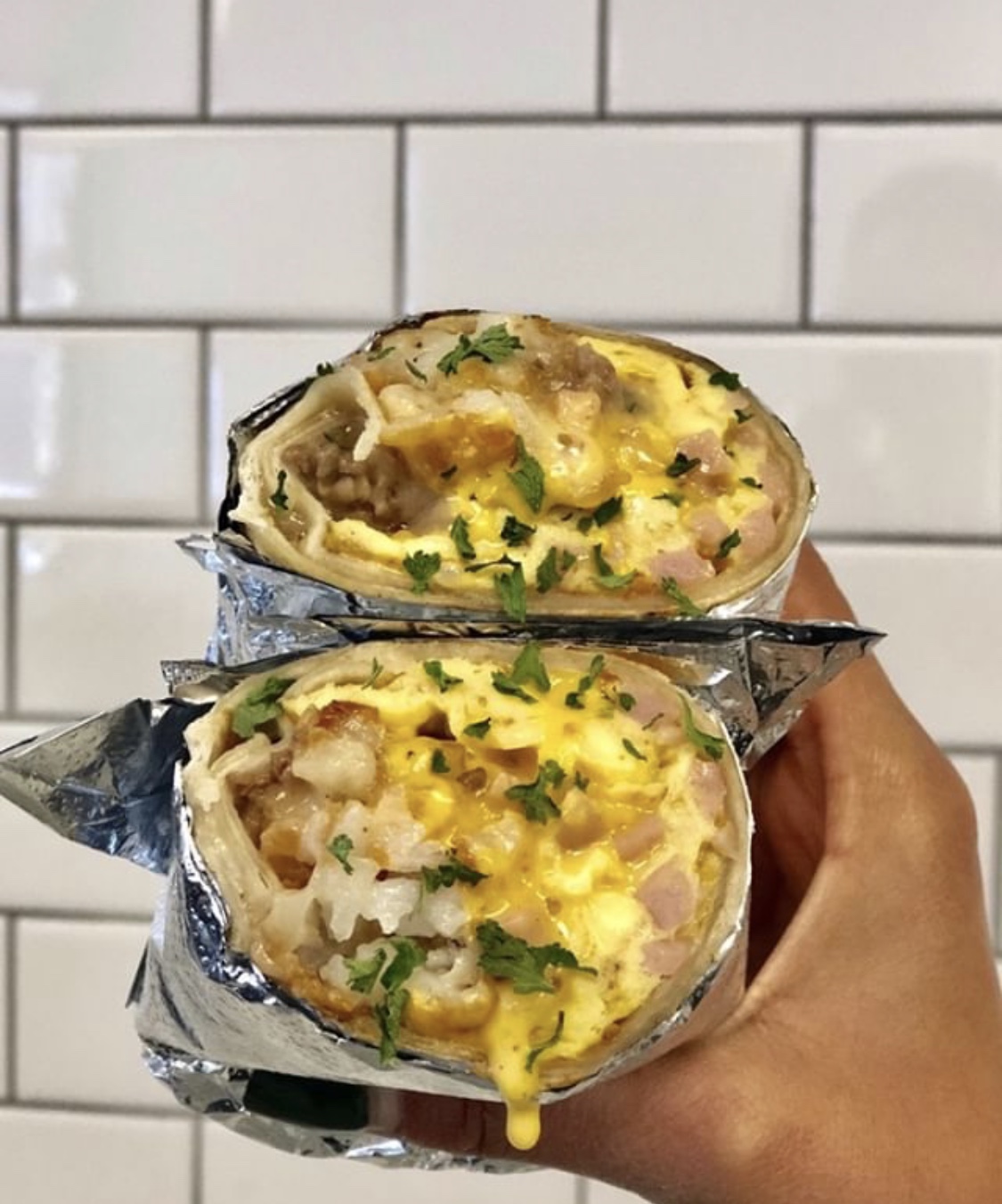 It's only been open for a few weeks, but the Commissary is already commanding attention from the downtown Stockton community. Located at 357 East Market Street, the Commissary serves delicious breakfast and lunch foods that you'll have trouble finding anywhere else. Owners Johnny, Alex, and Andrew, aim to serve the community with convenient, filling, morning and midday meals. The new establishment's lunchtime rush is evidence of freshly sparked customer love and support which will help the Commissary quickly become a choice downtown eatery!
Using the freshest ingredients, the Commissary has savory breakfast choices like a breakfast burrito with scrambled eggs, tater tots, American cheese, and a choice of meat like spam, ham, bacon, sausage, or hot link. Their burgers range from a classic cheese burger with American cheese, to a juicy turkey burger, to a "Mad Cow" burger boasting bacon, fried egg, pepper jack cheese, jalapenos, and grilled onions. Happily, the Commissary is also willing to customize menu items to ensure each customer has a satisfying meal.
Location
"We want to be a staple in the downtown community." shared the owners of the Commissary, "We're not copying anyone or trying to take over the scene and trying to do what everyone else is doing. We're offering stuff no one really has. We keep it simple so that people can just come in and order."
The Commissary's employees and owners truly want to make people happy; they put in the effort to make sure everyone has a good experience and wants to come back.
Being from Stockton, the owners of the Commissary also want to support downtown Stockton and other businesses in the area. They don't see themselves as competing against other restaurants or shops, but providing another option for people needing to grab breakfast or lunch.
Looking to the Future
The Commissary has plans to expand their selection. As they get comfortable in the area and attract more customers, they'll be experimenting with their menu and choices to please as many people as possible. To keep up to date with everything they do, follow them on
Instagram: @eat_at_commissary
So if you work downtown, or if you happen to be in the area, consider the Commissary – open Monday to Friday, 8AM to 2PM – for your next breakfast or lunch. They have great bites for fair prices and are passionate, not just for food, but for the community. As downtown Stockton grows, the Commissary will grow with it.