Are you ready to experience the SPIRITS OF DOWNTOWN? Maybe you've heard the stories about the spirits that reside in downtown's historic buildings, or maybe you haven't…yet. Either way, we've got something that will really get you into the SPIRIT of Halloween…
Every Friday in October, we'll be releasing a video from our Spirits of Downtown series, where we'll bring you along on paranormal investigations of the B&M Building, a former downtown thrift store, the Bob Hope Theater, and Hotel Stockton. Get ready for a hauntingly good time 💀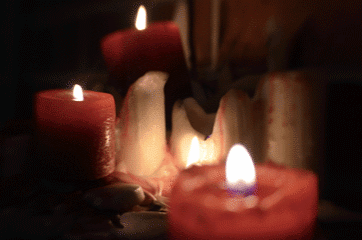 Episode 1: The B&M Building
Armed with their ghost-hunting equipment, local paranormal investigators Kelly Howard, Robert Ballerini, Ryan Ayers, Aaron McDowell, and Matthew Godfrey explore the historic B&M Building in search of paranormal activity in the building.

Listen to eyewitness accounts from the employees in the B&M Building as they describe their spiritual encounters, and watch as the paranormal team work to communicate with lingering spirits. Are they successful?
What do you believe?
Episode 2: The Thrift Shop
Thrift shop owner Ruben Cepeda vividly recounts his paranormal experiences in the building and explains why some are too fearful to enter the premises.
Our team of paranormal investigators use their equipment in attempts to capture paranormal evidence. This time, photos taken during the investigation yield some interesting results…

What do you believe?