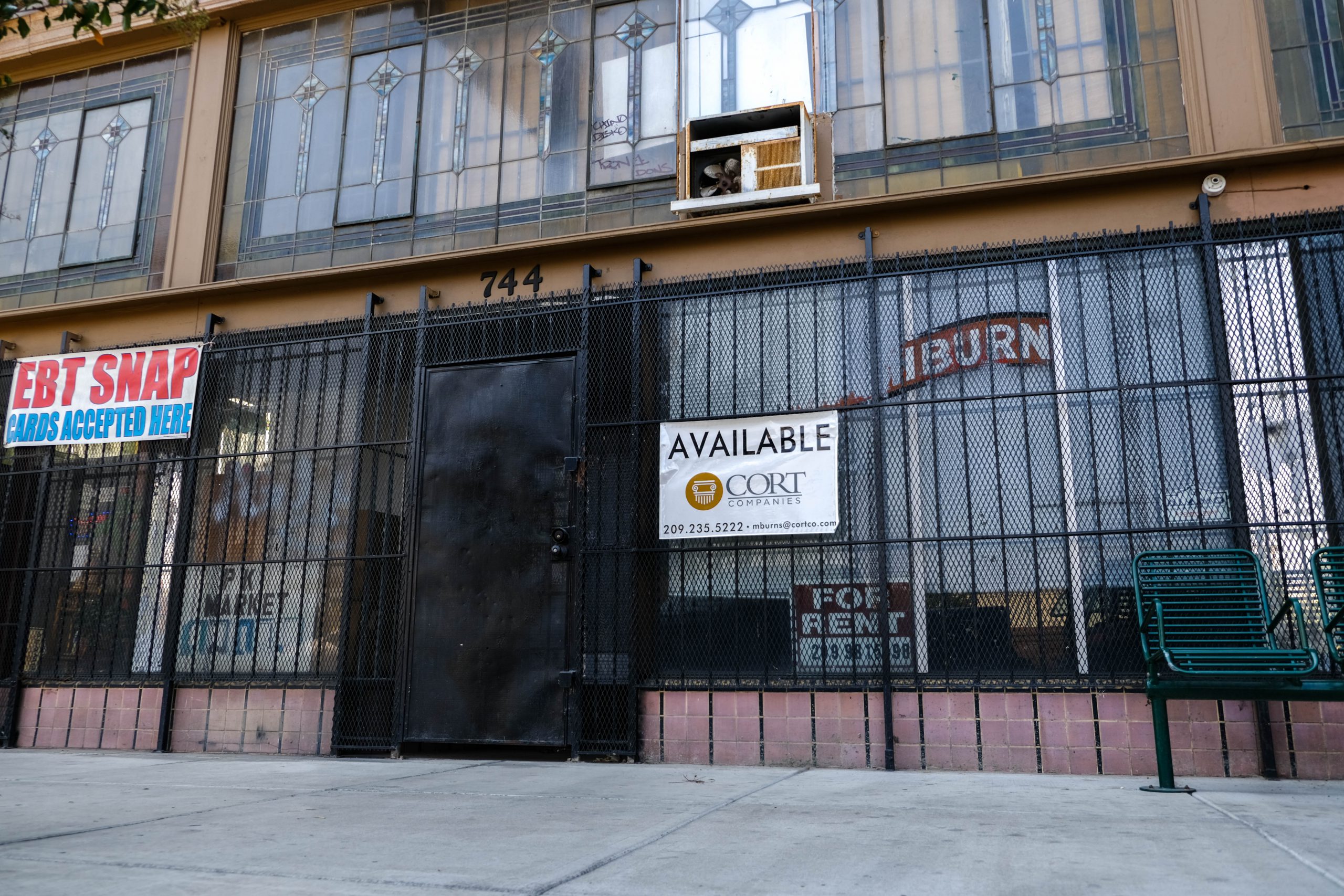 744 East Weber Avenue, Stockton, CA, USA
209.323.4253
https://cortco.com/property/744-east-weber-ave-pythian-building/
[email protected]
The building is approximately 12,000 SQFT, with a 5,000 SQFT basement. This building is for sale, or has a spaces for lease; it is a great opportunity for retail with an upstairs office.
The building is in good structural condition and the interior of the office space is old-world style with wooden features.
It also has its own Parking Lot and a Workshop (currently being leased).
The exterior façade is currently being re-done.
PORTION CURRENTLY AVAILABLE FOR LEASE
Retail space +/-1,500 SF, with a mezzanine, providing
Lease rate is $1,200/month.
SALE PRICE
Contact agent for sale price.
Property Information
Sale Type: Lease / Sale
Usage Type: Retail
Lease Rate: 0.76-1.00
Amount of Space: 1501-2000
Sale Price: Upon request
Contact Person: Mahala Burns