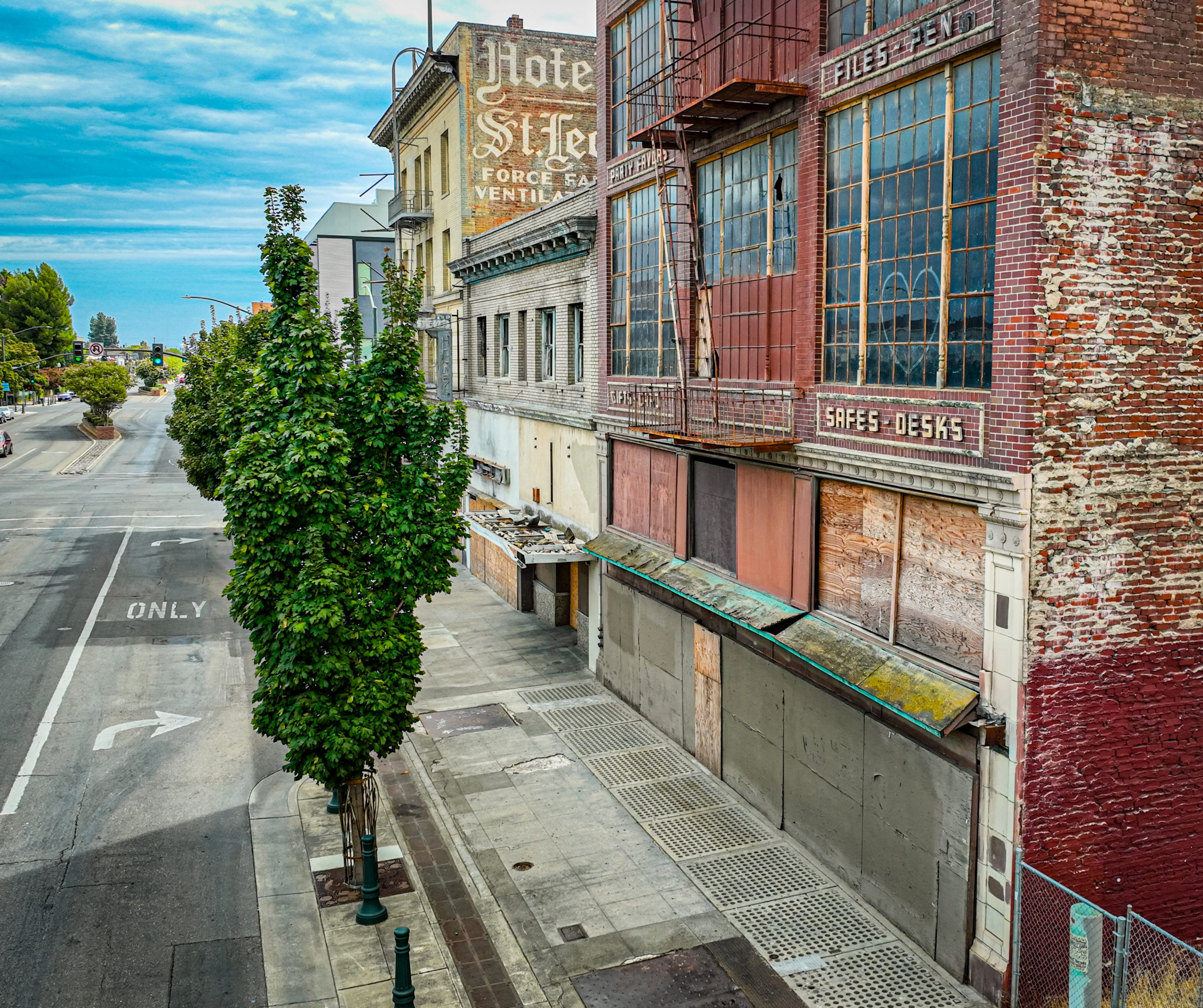 420 - 440 Weber Ave.
209.564.0172
https://www.downtownstockton.org/wp-content/uploads/2023/08/Kendall-Block-for-Sale-202318225.pdf
[email protected]
Located on the bustling Weber Avenue, these 3 properties for sale include a vacant lot ready for becoming a parking lot, a five story 24,000 SQFT building, and a 9,750 SQFT two story building. Great opportunity for retail, live/work, or market rate apartment conversion.

A great opportunity for any investor looking to make a huge impact on Downtown Stockton!
Property Information
Price Range: over $500,000
Sale Type: Sale
Usage Type: Vacant Lot
Amount of Space: 3000+
Sale Price: $777,000
Contact Person: Mahala Burns