Visiting downtown now comes with an additional perk: a new coffee shop in the heart of downtown's Courthouse Plaza called Plaza Perks! Established by Parents By Choice, a nonprofit agency with the mission of bringing hope and healing to children, youth, and their families, the café does more than serve delicious coffee and refreshing drinks: it provides foster youth with work experience and job opportunities by not only employing them, but by creating and maintaining a positive environment for them to strengthen their work and social skills.

We're excited for this new addition to the downtown community, so we spoke with Plaza Perks manager, Cynthia Buenrostro, to learn more about the café with a heart for foster youth.  
Meet Cynthia
Cynthia Buenrostro is Plaza Perks' enthusiastic manager with a passion for helping foster youth. Her previous experiences working in cafés and restaurants made her a perfect fit to manage the new café. She shares that the reason Plaza Perks opened was to, "give former and current foster youth job skills and employment opportunities and to serve up good coffee in the area." It's especially important that these opportunities are available for foster youth, because it can be challenging for them to gain work experience and job skills before aging out of the foster care system. Cynthia further explains that they, "need to learn to interact," and "gain some confidence," to prepare them for their futures.  
Why Downtown Stockton?
Cynthia believes that Plaza Perks' presence downtown will, "enrich our community, make a difference," and, "bring some life to downtown." However, she admits that prior to the decision to open in Downtown Stockton, she wasn't too familiar with the area and had no idea what to expect. Fortunately, she quickly realized that she enjoyed "the vibe." She especially appreciated how supportive and excited the surrounding community was to see a new business opening among them.

Plaza Perks isn't the only new business to call the Courthouse Plaza home, though. Recently, Parents By Choice also moved their offices and programs into the first and second floors of the building. Learn more about their move here.
What's On the Menu?
Plaza Perks proudly serves coffee supplied from Cat & Cloud, which they say is, "some of the best quality coffee beans you can find." Their menu also boasts a variety of options, such as specialty espresso, blended coffee, tea, smoothies and juices, and Lotus drinks. Lotus, Cynthia explains, is a popular drink in the Eastern U.S. that hasn't yet met widespread popularity in the West- but it's only a matter of time!

Lotus is a cleaner, healthier energy drink handmade with real fruit juice. Any time you're feeling tired and in need of some energy (those Monday mornings are the hardest!!), toss out the Red Bull, pop into Plaza Perks, and treat yourself to a Lotus Energy Sparkling Refresher! With flavors like Guava Punch, Pineapple Cloud, Blue Lagoon, and Red Lotus, it'll be a tough decision (we suggest trying them all!). And oh, did we mention they also have Grab & Go breakfast, lunches, AND a seasonal drink menu (Frankenstein Lotus, anyone?). As if their drinks didn't already sound like a good enough reason to drop by, Cynthia shares that Plaza Perks emanates a, "really fun environment; we want to make you feel like a friend when you walk in!"
So the next time you're craving coffee, tea, a Lotus Energy Sparkling Refresher, or even some friendly conversation, pop into Plaza Perks and know that you're not just supporting local businesses, but local foster youth, too.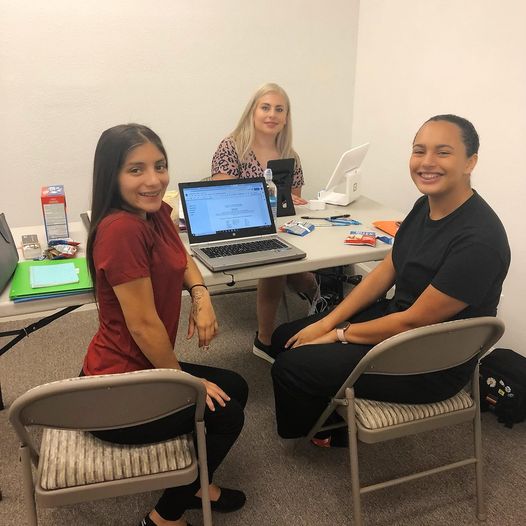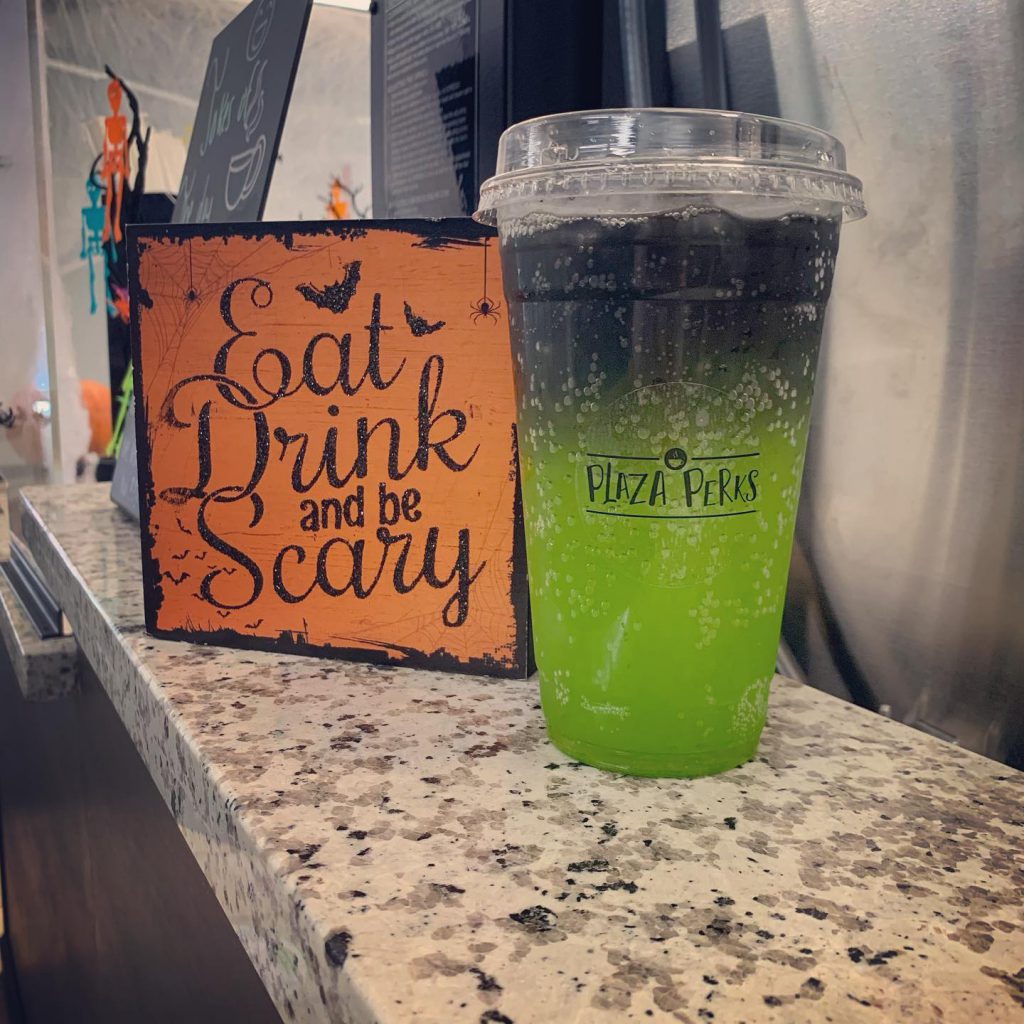 Don't forget to follow Plaza Perks on Facebook and Instagram to be the first to know about their new drinks and special offers!