You've probably experienced the wonders of the Mexican Heritage Center and Gallery in Downtown Stockton at some point before (if you haven't, the exhibits are calling your name!). The Gallery at 111 S. Sutter St., with its fascinating and vibrant art pieces, now houses something new on its second floor: One Eleven Web Design! One Eleven Web Design is a full service marketing company that offers web development, social media marketing, SEO services, ADA website work, and traditional print and graphic services.
Meet Eric Vaughn
Eric Vaughn, owner of One Eleven Web Design, was born and raised right here in Stockton. A graduate from Franklin High (Go Yellow Jackets!), Eric moved to Lodi and eventually settled in Acampo with his wife and two children. We sat down with Eric to learn more about his business and the journey that ultimately brought One Eleven Web Design to the downtown community- after all, he tells us, "this journey has been a crazy one for sure!"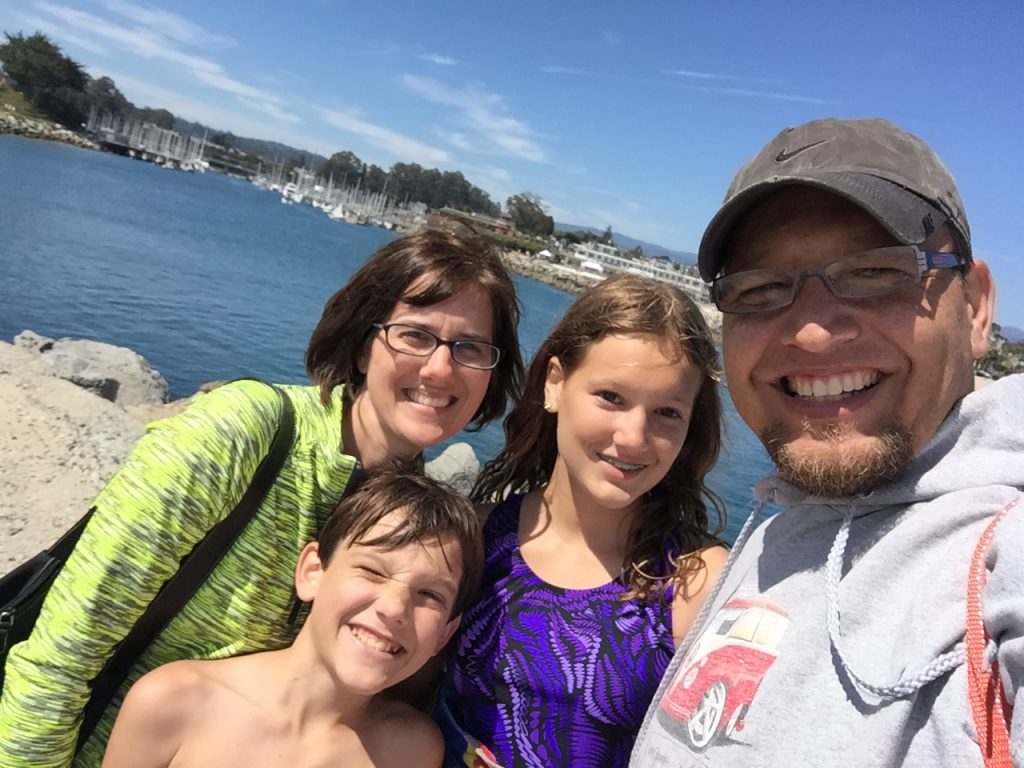 What inspired you to create One Eleven Web Design?
Before solidifying himself in the world of web development, Eric spent 17 years in sales and marketing in the Construction Industry. What influenced his decision to leave this field? It all started when he was asked by Lodi Christian School to build their website. From this experience, he, "found something I really loved to do, so I stuck with it."
In 2018, Eric changed the name of his business from Red Truck Designs to One Eleven Web Design, to indicate the focus of his company at the time: building websites. However, he says, "God has a funny way of taking your plans and really turning them upside down," because immediately after the name change, clients started requesting brochures, business cards, social media, and other marketing materials for their businesses. Eric describes that these early customers significantly helped shape his business into what we see today, as it led him to realize that, "there was a real need in the market for a company that could help a small, local business bring all of their marketing together."
What makes One Eleven Web Design unique?
One Eleven Web Design's mission is to, "Help our customers elevate their brand and bring all their digital and print assets together to represent a cohesive company." Eric further explains that they, "take a hands-on approach with every customer and fully manage their website and digital presence. Our customers can focus on their business, while we focus on their marketing." This is important, Eric explains, because many web designing businesses do just that- design the website, but then not much else. The client would then be on their own to manage the website and all other marketing responsibilities. This can be too much for business owners who want to put more of their time and focus into the business itself.
Why did you decide to open your business in Downtown Stockton?
When deciding where to move his business, Eric strongly considered two places: Elk Grove and Stockton. Since many of One Eleven Web Designs customers were located in Stockton and throughout Stanislaus County, though, "Stockton seemed like a natural fit." Additionally, Eric shares, "I believe this is where we're going to see the growth of businesses and entrepreneurs in downtown. I wanted to be in the middle of it. There's an energy here and it's exciting to be part of this community."
What do you like most about downtown?
Eric cites the variety of businesses in the area, stating that he loves to, "get out of the office and explore all the restaurants and coffee spots here. It's nice to be able to take a walk during the day and get out of the office for a few minutes. Although much of my work day is digital, I prefer to get out and be a part of the community rather than just ordering something from my phone." We hear you, Eric, Downtown Stockton's streets are lined with so many different local businesses that it definitely makes for great walking paths with many spots to explore!
Overall, we're excited to have One Eleven Web Designs here with us in Downtown Stockton. If you're in need of a website, marketing materials, or would like to inquire about their services, give their website a visit!