by Gynae Davalos
It's the colors and size of a mural that easily captures our attention roaming anywhere downtown. And the latest installment up at the side of 707 E. Main St. is no exception.
This giant work of art is to honor Devone Boggan, CEO of Advance Peace, an organization dedicated to ending cyclical and retaliatory gun violence in American urban neighborhoods. For all his endless work enriching young people's lives, he was named an Ashoka Changemaker in 2021 and was named a recipient of an Irvine Foundation Leadership Award this year. The James Irvine Foundation Leadership Awards recognize individuals advancing breakthrough solutions to critical issues facing California.
John Horton is the multidisciplinary artist selected to create and produce the mural. He's titled it: Transforming Lives. A resident of Sacramento, John's Instagram profile showcases his awesome artistry of digital graphics, canvas work, and other commissioned projects. He's been creating murals all over the state for about 6 years and he really likes our downtown.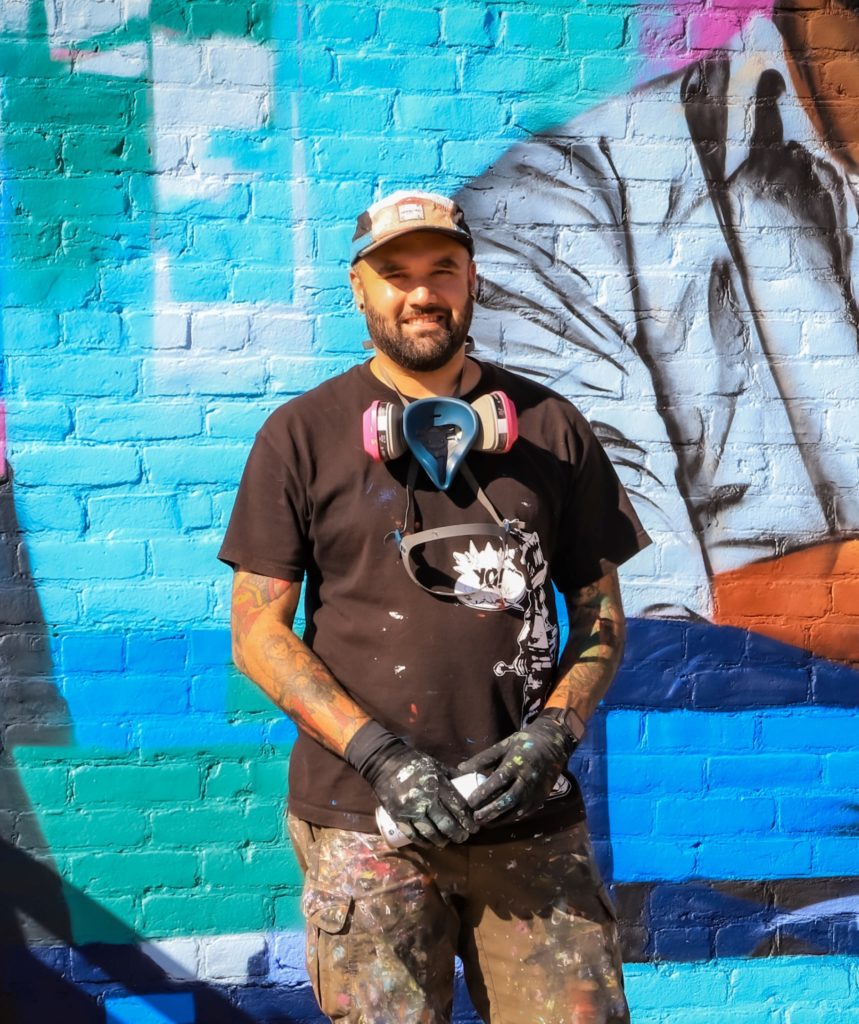 "I like the architecture and the pace of it here. It's pretty cool."
John has very simple advice on how to put your art out there and have your work commissioned: "Be involved in your community and opportunities will arise from that."
With so much work to be done to keep our downtown moving, John had a great suggestion, "Everything starts with the youth. So any programs that can inspire the next generation, that's the only way you can get good change for longevity."
Want more murals in Downtown Stockton? All you have to do is ask. [email protected]
Revised 3/15/2023