By Jessica Nguyen
If you've been to Downtown Stockton, chances are you've seen some of the murals that adorn the walls of the buildings downtown. Not only do these colorful murals allow for local artists to share their talents with the community, they also add life, inspiration and beauty to downtown. Their presence fosters a sense of togetherness and symbolizes the creativity, talent and dedication of our community. Oh and of course, they also look great in photos! So whether you're searching for the perfect location for that next Instagram post or you're just curious about some of downtown's beautiful artwork, I'd like to share with you some of my favorite downtown murals!
Dear Stockton – 240 N. Hunter Street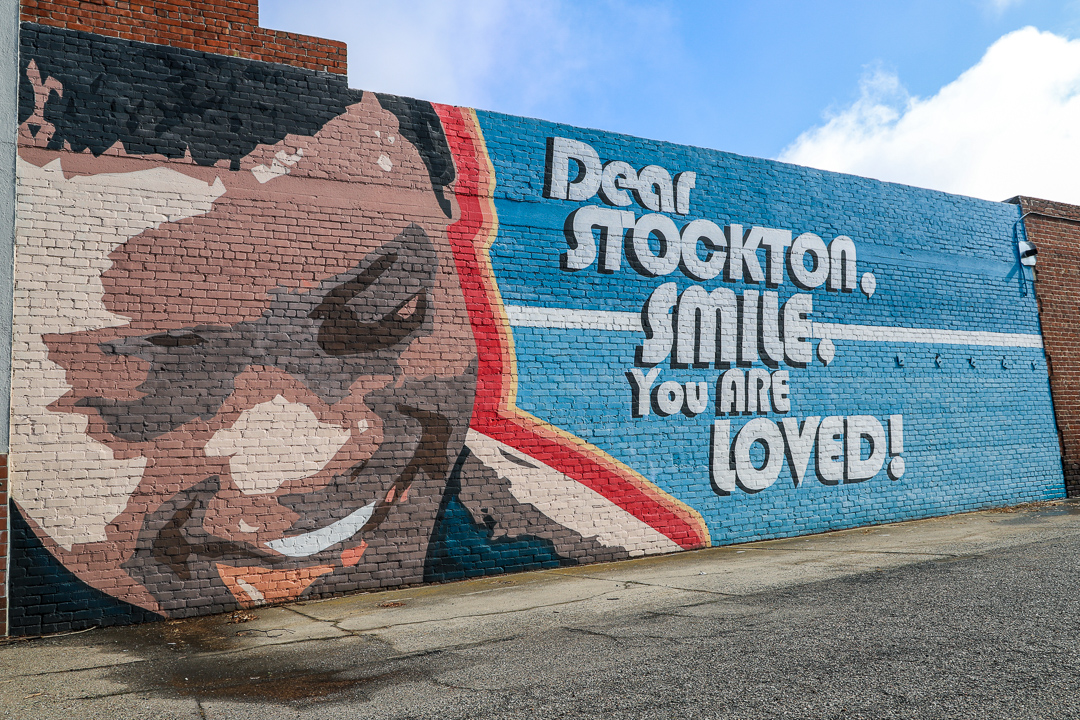 Local artist Joel Munoz painted this piece in 2012 as part of the "Dear Stockton Project." This project encouraged the community to demonstrate their love for Stockton through various forms of art. The powerful, white-lettered message on the mural that reads, "Dear Stockton, Smile. You are loved," makes this one of my favorite downtown artworks, as it reminds us all that we are all part of a great community, who is, in fact, loved. The message really captures the spirit of businesses and so many individuals downtown who are all putting their energy and dedication into rejuvenating downtown and breathing new life onto its streets. If you are ever feeling down, take a walk and make sure to stop by this mural- it'll help lift your spirits! (Plus, it's right next to the movie theater, so go see a movie while you're at it!).
Musical Legacy of Dave Brubeck- 20 N. Sutter Street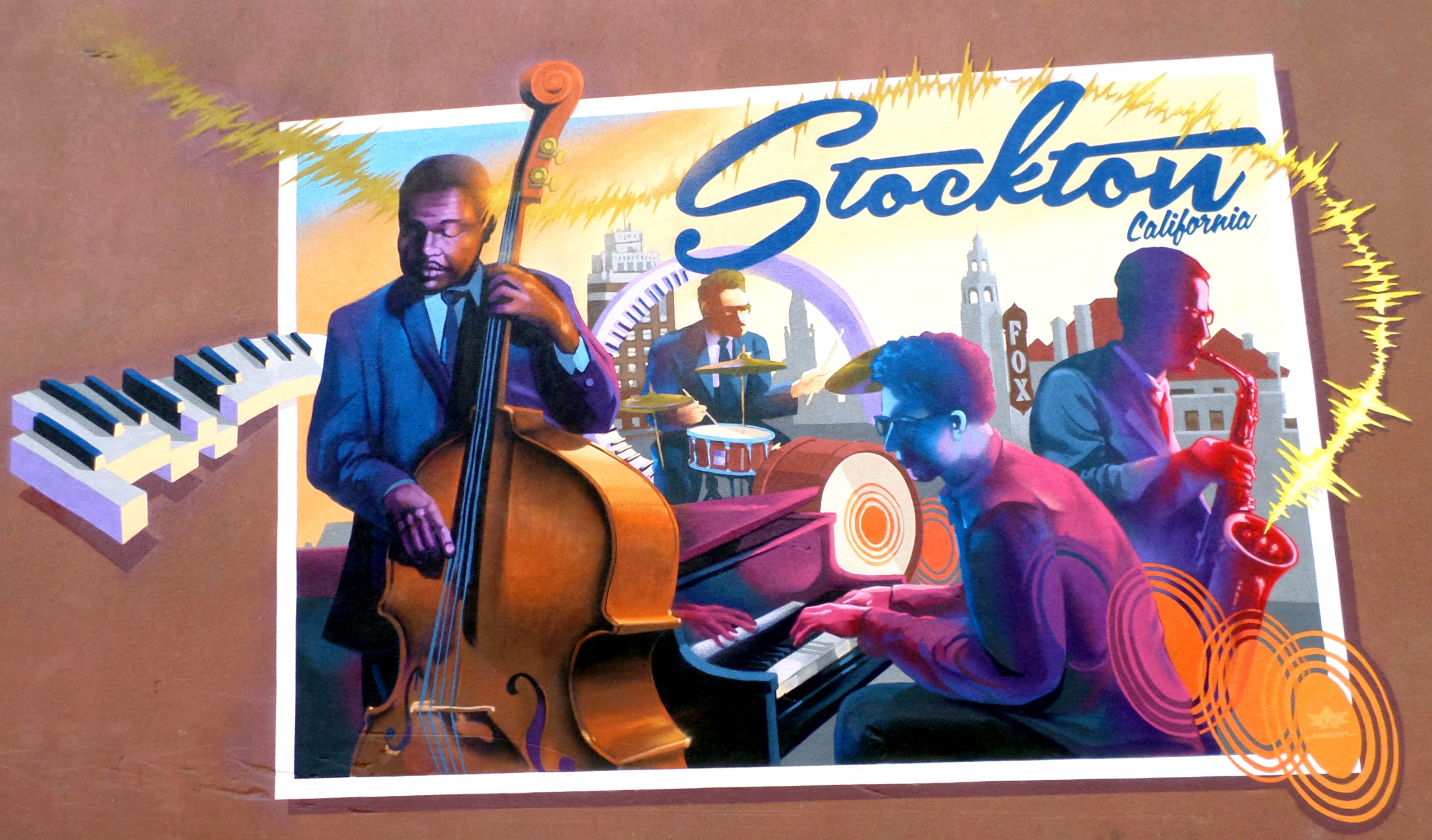 If you're feelin' jazzy, come admire the "Musical Legacy of Dave Brubeck" artist Anthony Padilla created to honor Dave Brubeck, a great jazz pianist and composer. It features the passionate members of the Brubeck quartet playing away on their instruments against a familiar Downtown Stockton backdrop complete with a golden evening sky. The musicians look so focused that you can almost hear the jazz tunes! Fun fact: Dave Brubeck attended College of the Pacific right here in Stockton from 1938-1942. Interestingly, he first wanted to study to become a veterinarian, but quickly switched to music soon after starting at Pacific- and we now how that ended up working out! The mural inspires us, and shows us that great things can happen when we pursue our passions. It's not only a beautiful piece that aspiring musicians can appreciate, but for anyone who is working towards reaching their dreams.
Power Through- 215 N. California St.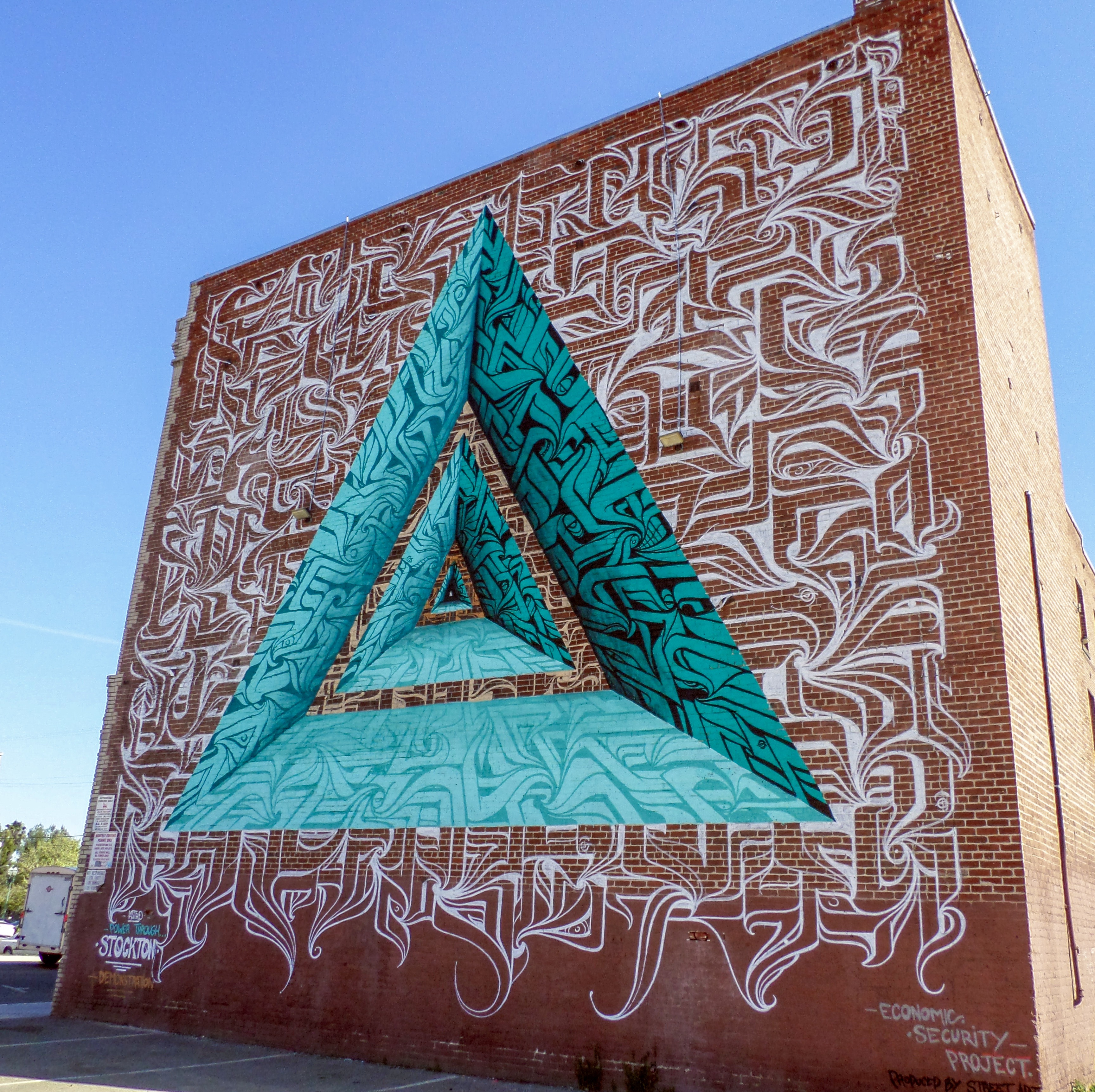 This visually stunning piece adds a vibrant pop of color into the gray lot and surrounding buildings in the area. Street artist Astro Graft is the mind and artist behind the eye-catching piece that could be mistaken for an optical illusion. While working on the piece, Graft shared that the mural's design was based on Maslow's Hierarchy of Needs, a Psychology Theory that is often depicted depicted as hierarchical tiers in a pyramid. The mesmerizing piece could serve as a perfect backdrop for photos! Why not take advantage of the mural's easy-access location and incorporate it into your next photoshoot? Plenty of people already have!
Kobe and Gianna Mural- American Street and Minor Street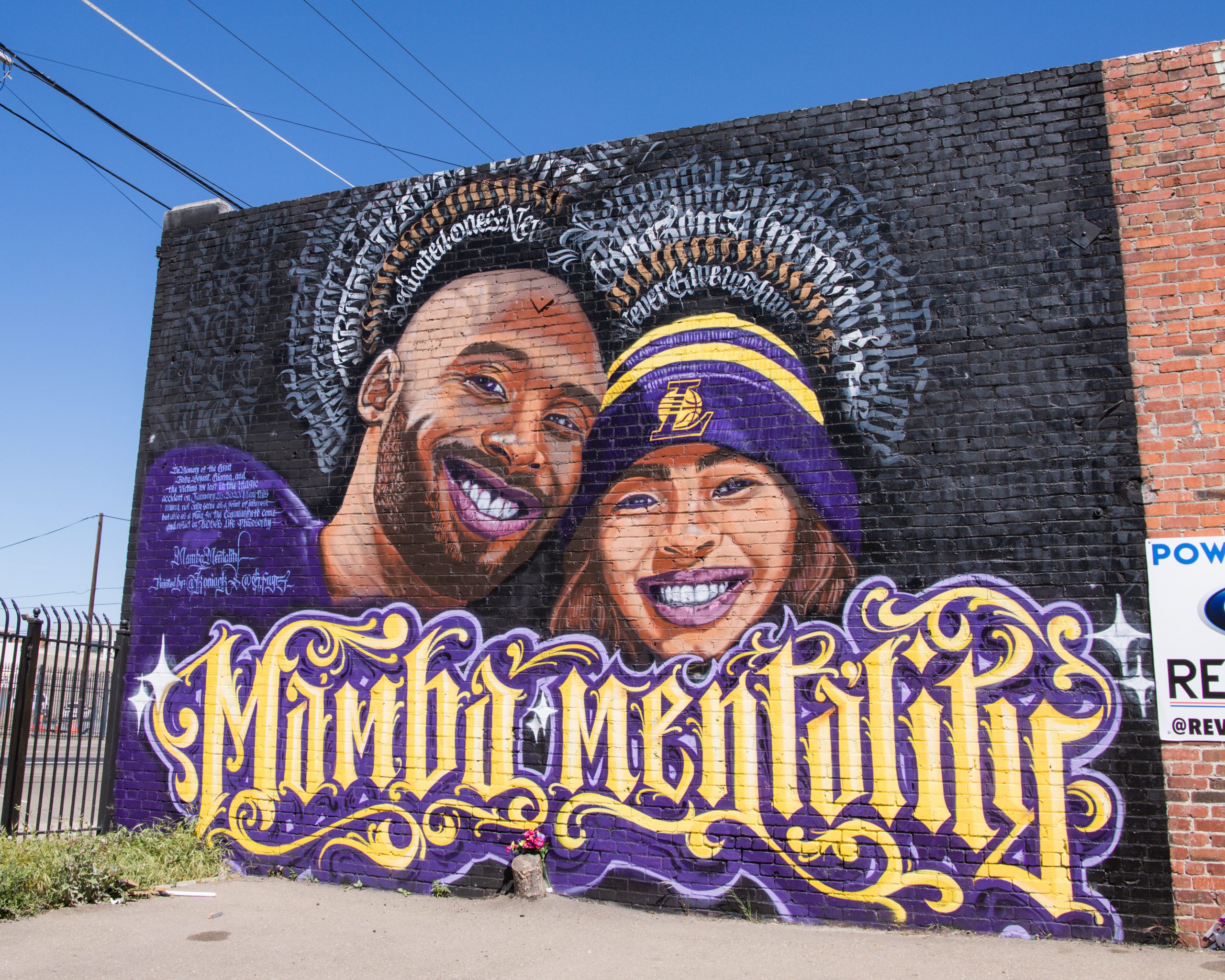 The most recent addition to downtown's family of murals, this beautifully crafted memorial piece of the late Kobe Bryant and his teenage daughter Gianna was painted by a pair of local artists: Daniel Paniagua and Kone Lathipanya. They both cited their admiration for Kobe- not just as a basketball player, but as a man and father. Both artists shared that the mural was also in memory of all the other passengers who were on that ill-fated flight earlier this year. We'll remember them, and we'll remember Kobe's "Mamba Mentality": may we never forget to keep working hard to master our passions.