By Ben Sanchez
On the walls of Martinez Tailor Shop inside the Courthouse Plaza, next to a dressed up male mannequin bust, hang photographs of a young boy dressed in a suit. A small frame propped on the counter showcases a picture of a man on the phone dressed in a suit. Ignacio "Nacho" Martinez points to the photo on the counter. "Did I tell you I'm working on a short film?" Martinez says. His shop is tucked away in a corner of the plaza, just past Plaza Perks coffee bar. "I always wanted to be a secret agent," he says, looking behind the shop door at a photograph of himself dressed in a James Bond suit. "I loved Sean Connery — he was the best James Bond."
The well-suited young boy in the photograph is now a professional tailor, entrepreneur, and accomplished mariachi. Upbeat music blares from his smartphone with YouTube playing the trailer for his next project, The Case, starring Nacho Martinez. The trailer shows a montage of Martinez training in martial arts. "I practiced Taekwondo when I was young. In my city of Uruapan, there were two brothers that taught me," he says. Martinez can now add acting to his repertoire of skills. Along with music on Spotify, and music videos on YouTube, Martinez spent time talking about the tailoring trade, adventures in Mexico, and his journey from Pleasanton to Stockton.
Meet Ignacio Martinez, owner of Martinez Tailor Shop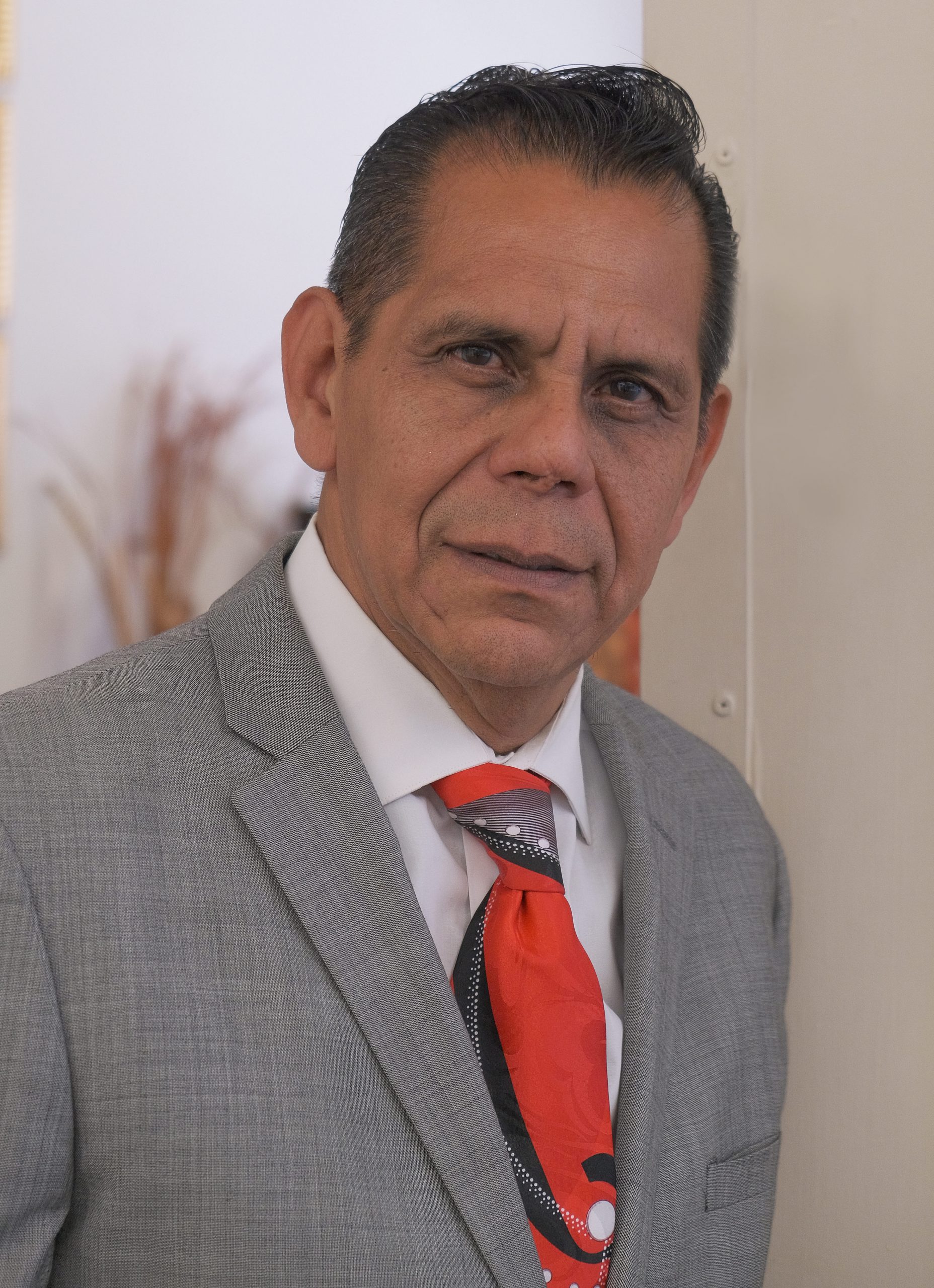 Ignacio Martinez began his tailoring journey with needle and thread at an early age in Uruapan, Michoacán. His mother suggested he start learning at six years old. By the age of 12, Martinez had all the tools he needed to apply his tailoring skills for the people in town. Hemming and sewing a variety of clothing out of his home, he started building a clientele in Mexico.
During this time, Martinez ventured around the town and found a mariachi band practicing for their next performance. The band asked Martinez if he would like to sit in during practice and try singing with the music. Martinez discovered he had a natural talent to sing. With support for the mariachi band, Martinez acquired his charro suit (traje de charro) and performed for crowds in Mexico.
Martinez pursued his passion for singing and traveled to California, where he refined the love for both of his crafts. He spent over 15 years in Pleasanton working for Nordstrom doing alterations to clothing, suits and dresses. In 2004, he moved to Stockton to apply his craft with several shops throughout the Central Valley before opening his own shop in downtown Stockton. When he is not behind the sewing machine, Martinez suits up to perform with mariachi bands throughout California and Mexico. With natural charisma and talent for tailoring, he continues to build clientele serving the community throughout San Joaquin County.
Alterations & Services
"I always tell my customers anything that a machine can sew, I'll do it!" Martinez says. "I do garments, shirts, coats, and dresses for ladies." While general alterations are popular with dresses and suits, he explained that leather is a specialty. This particular skill sets him apart from other tailor shops. "There is only one chance to do the alteration — leather is more complicated, but I specialize in leather and they (clients) can come in for that service," Martinez says. For inquiries, you can contact Martinez by phone or through Facebook. He accepts walk-ins and is currently open from 9 a.m. – 2 p.m. in downtown Stockton inside Courthouse Plaza, 306 E. Main Street, #209.