Cleanliness is one of the top priorities for the Downtown Stockton District. This is why our DSA Maintenance Team works Monday-Friday, 7 AM – 4:30 PM removing trash, debris, and graffiti off of the streets and sidewalks within 75 blocks downtown. To keep downtown sparkling, we also power wash sidewalks and urban plazas.
The map below highlights the zones that receive services from our maintenance team.
Additional services:
Graffiti removal on street-facing properties
Downtown beautification (planting greenery)
Responding to service calls
Shopping cart collection
Power washing
Human waste removal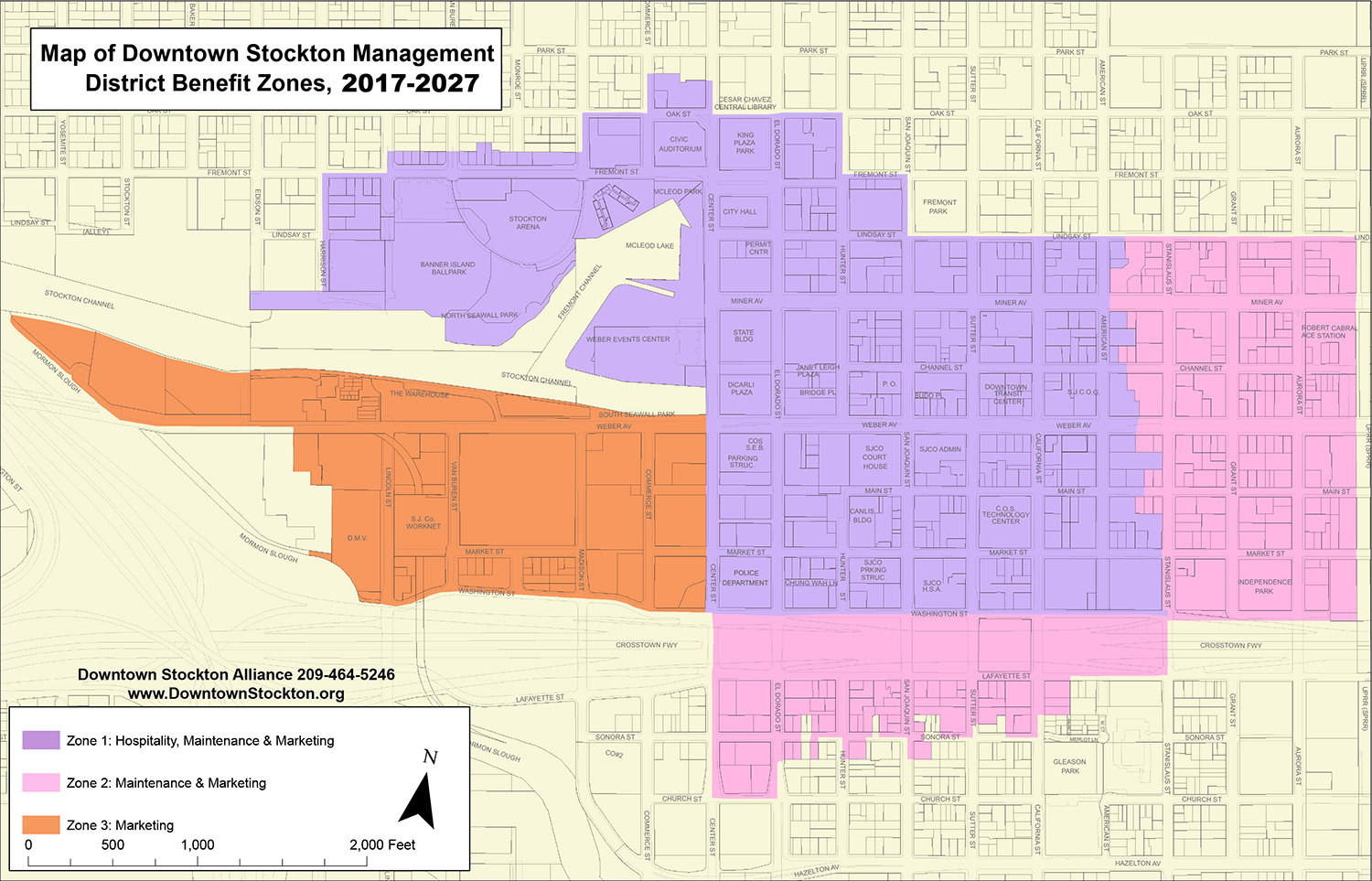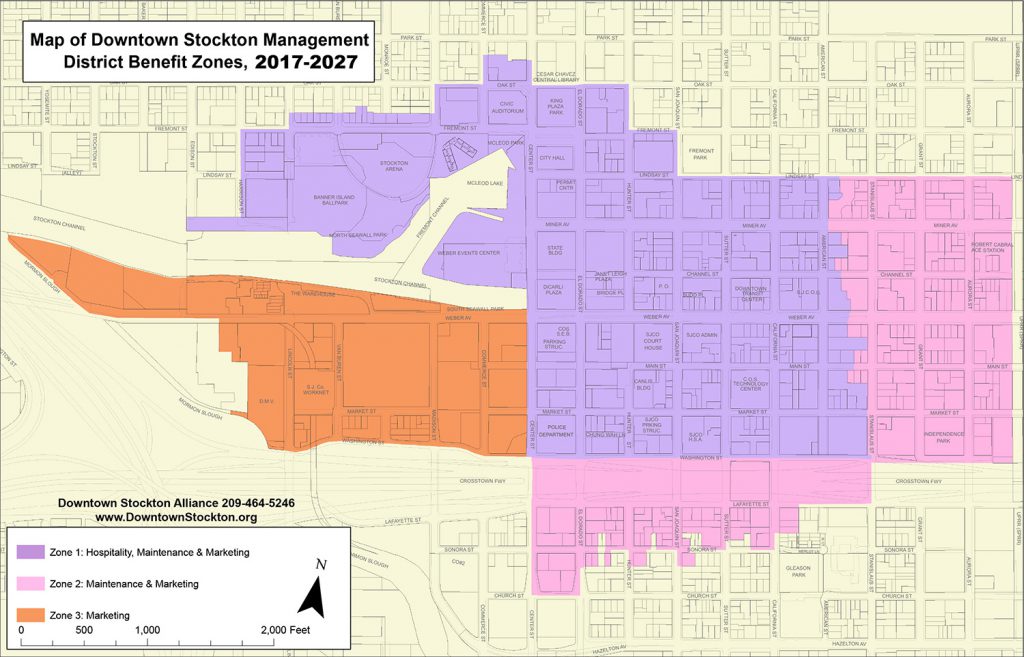 ---
Maintenance Team in Action!