By Jessica Nguyen
Searching for Live Music? Here Are Some Downtown Stockton Locations That Won't Fall Flat!  
Relaxing on your couch after coming home from a long day of work seems like a great way to spend your evenings. Just picture it: you walk in through your door, kick off your shoes, throw your keys down, and sink into your couch while flipping on the TV. As you watch old episodes of Friends, you think to yourself "Ahhh yes. Peace and quiet." But after binging half a season, you realize something is missing…. It's too quiet… Do you want to laze in quiet, unexciting evenings for the rest of your life?? Probably not. Consider breaking up a string of monotonous evenings once in a while by heading downtown and basking in the exciting sounds and vibes of live music performances in Downtown! We've listed a couple great venues to get you started: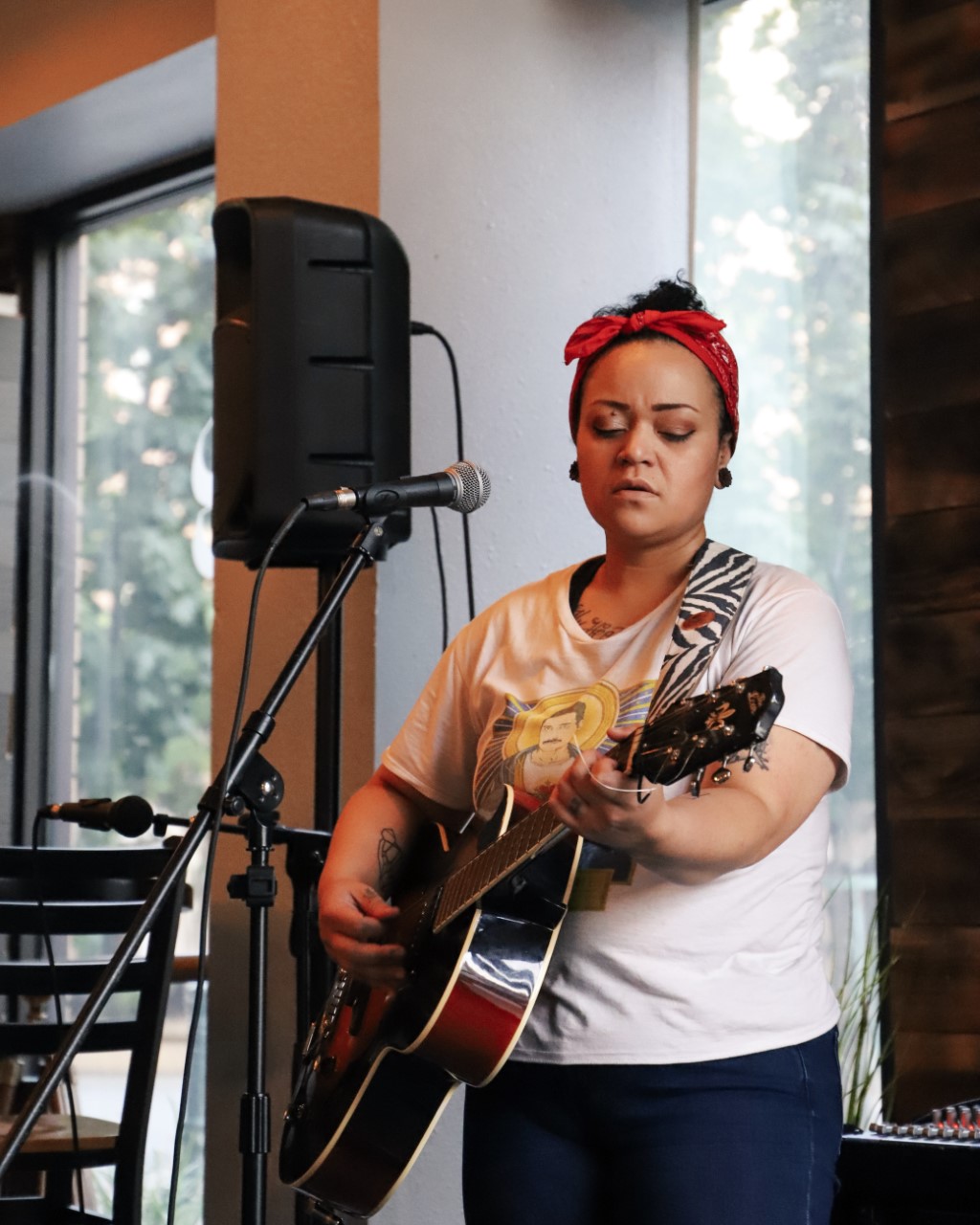 One of downtown's hot spots, Channel Brewing Company is a local nano brewery and taproom with inviting service and great drinks. A center for community camaraderie, Channel Brewing Co. often hosts weekly events such as trivia nights (how well do you REALLY know The Office?) and live music performances. Whether band or solo artist, local performers shine in the spotlight and bless our ears with their rich voices and musicality. The most recent group to perform was the Whiskey Slough Band, a local band with a talent for singing the blues. Don't feel BLUE that you missed out- there are many great upcoming live performances at Channel Brewing Co for you to attend. Cheers!
Local bar and restaurant, The Deliberation Room, with its brick walls and polished wood bar, offers a cozy atmosphere reminiscent of the Roaring Twenties. However, the entertainment experience here is anything but outdated- the talented modern soloists, bands, and DJs who perform here will make you want to show off your version of the latest dance moves! Need an example? Performer Morgan J. was one of the most recent artists to showcase her beautiful, soulful vocals and raw talent at this venue. No need to deliberate any longer- make your way to 19 N. California Street for upcoming live performances by the best local talent!
Neighbor to Channel Brewing Co., this gastropub hosts various events and live music every Friday and Saturday night. From genres including but not limited to jazz, acoustic blues, and rock, there is something for the jazz lover, rock enthusiast, music aficionado and everyone in between. Not only does live music bring people together, it also creates opportunity and exposure for local performers. Michael King, guitarist for Stockton band The Weabz, recounts their experience performing covers and original songs at Cast Iron last year: "performing at Cast Iron was really fun. It was a very valuable experience for us. It gave us a better understanding of what to expect when we play [at] more established venues." He continues, "The owner and manager were really friendly, too. They bought us drinks after our set was over and encouraged us to come back and play again." Great music and friendly service? Can't beat that!
You can hear some of the best live music Stockton has to offer at the Stockmarket, a lively community festival that combines the best in local makers, street food, and of course, music. The Stockmarket typically features two live bands during the event and occasionally fits DJ's in the slots between. Anne Wilcox, Stockmarket organizer shares, "We have tried to feature all different genres of music. Everything from country to hip hop artists. We have so many talented people in this city and we strive to highlight as many of those people as possible." With only a few Stockmarket events left this year, you definitely don't want to miss them! Browse the vendors with your friends and family. Then, hit up one (or several!) of the many tasty food trucks. With a mouthwatering donut in one hand and delectable tacos in the other (or elotes, hot dogs, gyros, etc.- seriously, you've got so many options), settle in to enjoy the live 'tunes permeating the atmosphere.
Open Mic & Karaoke Nights at Various Downtown Spots
If you're looking to scout amateur poets, rappers, musicians, or comedians (or maybe interested in performing yourself!), there are also open mic nights and karaoke nights for you to enjoy downtown:
Terra Coffee – Open Mic Night – last Friday of the month, 6:30 – 10:30 PM
Empresso on North El Dorado – Open Mic Night – Thursdays, starting at 7:00 PM
Port City Bar & Grill – Karaoke Night – Thursdays, 8:00 – 10:00 PM