by Ben Sanchez
The Downtown Sounds music series launched this past month with some amazing rockin' sounds from Haywired. While their weekly music set is coming to an end, we had a variety of questions regarding this new, outdoor music event downtown. We wanted to take all your feedback and answer as many questions you have about Downtown Sounds. We all know you are curious about who is performing next in downtown. Let's take a look at how this event has evolved over the past year.
What is Downtown Sounds?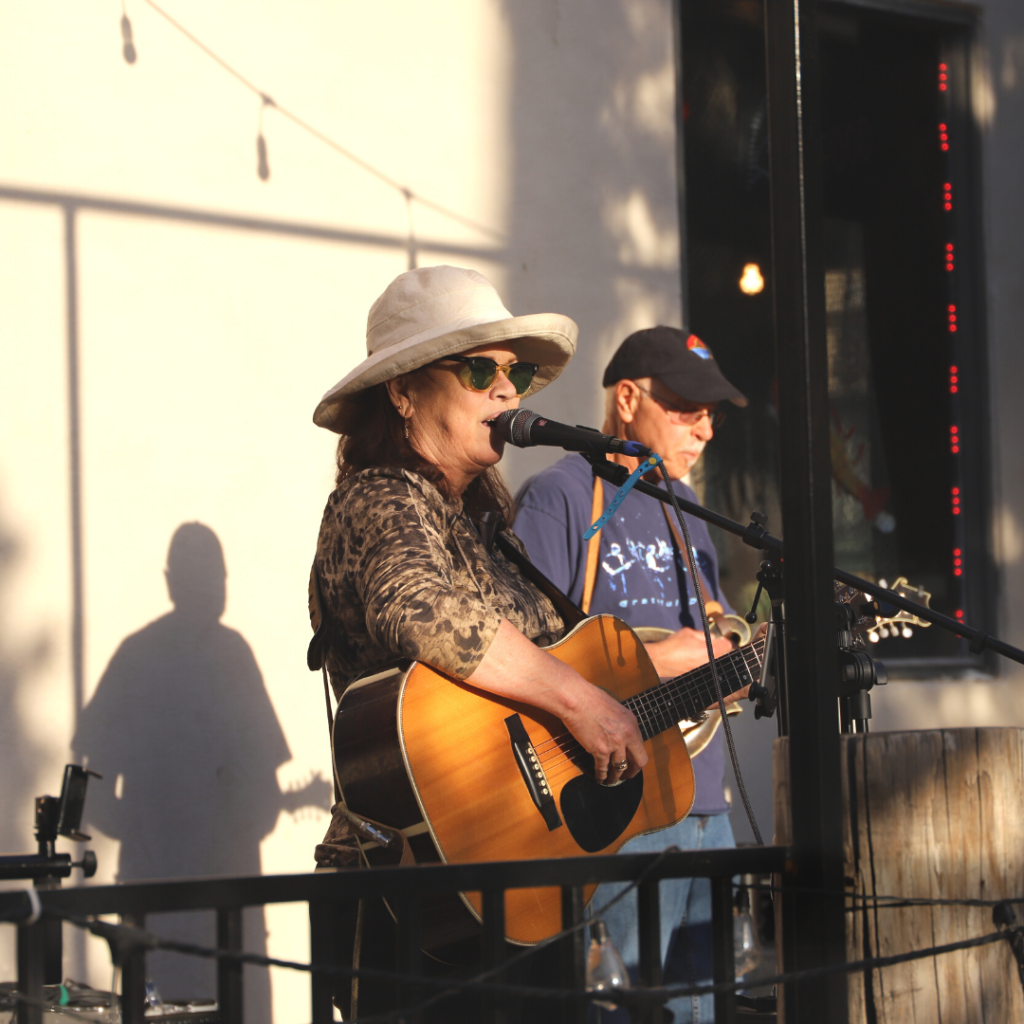 Last year, the Downtown Stockton Alliance hosted a series of music events downtown with local musicians. The open space in Janet Leigh Plaza was a great opportunity to present a free outdoor event for the community. In May 2021, University of the Pacific's Patrick Langham Jazz Sextet was the first group to appear in Janet Leigh Plaza performing live jazz outdoors!
The first outdoor music event was dubbed 'Jazz in the Plazz' and throughout the month had more attendance every Tuesday. With the success of the outdoor music series, two more monthly events would appear in 2021. The Mike Torres Jr. band would play in September for Torres Tuesdays and Phillip Bailey Moncrease appeared in October to bring more amazing sounds to downtown.
Initially, the music series did not have an official name tied to each monthly event downtown. Each musical performance was tied to a different, monthly title. This year, we wanted the music series to fall under one title as we introduce Downtown Sounds in 2022. With more performances planned throughout the year, you will want to follow our social media platforms to stay updated on who is playing live on Tuesday nights.
When is Downtown Sounds?
Our music series is every Tuesday night at Janet Leigh Plaza.
Live music starts at 6 PM and will run until 8 PM.
Is there a charge for this event?
No. This event is FREE to the public.
Will I need to bring a chair?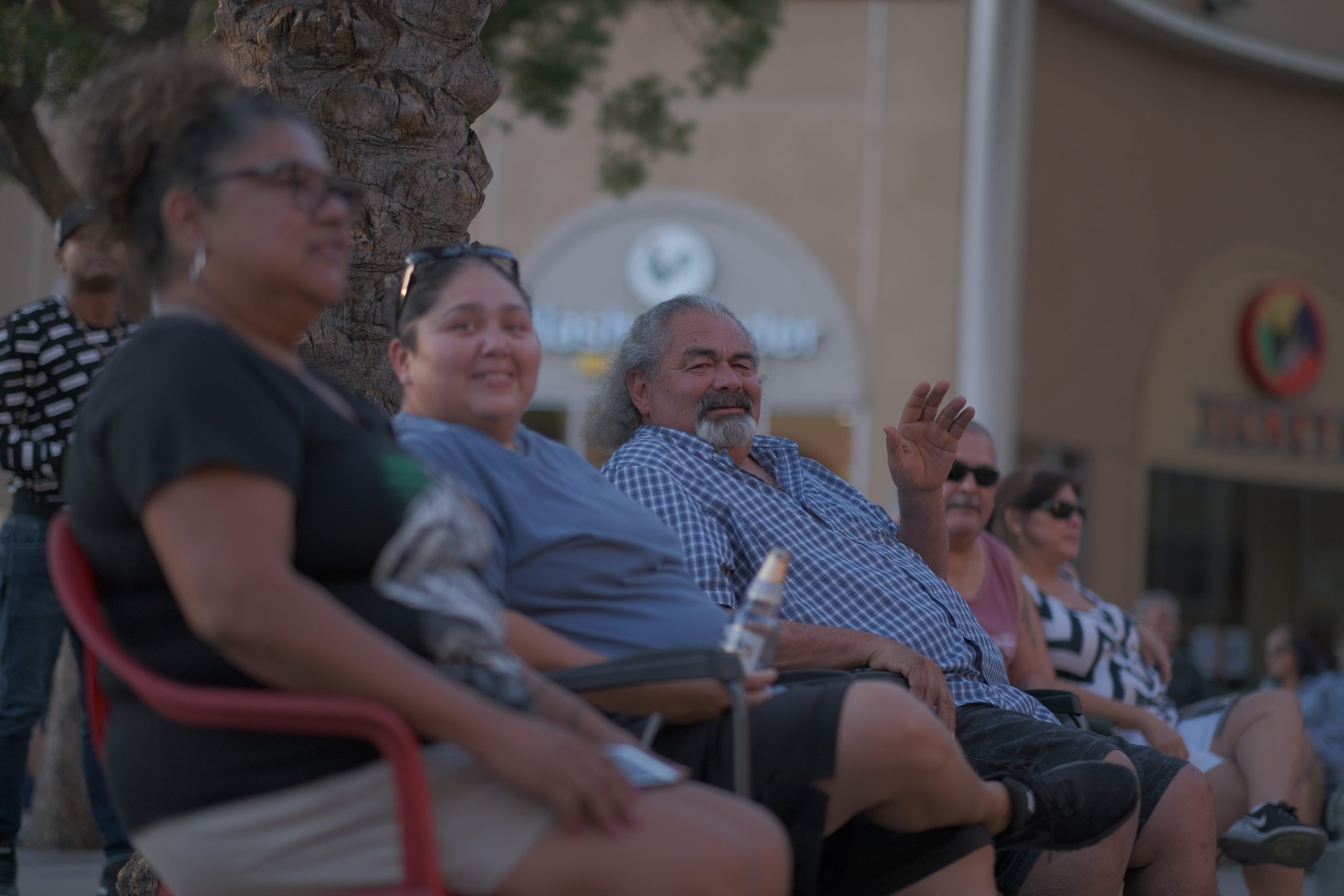 Plastic chairs will be provided. You may bring your own chair to this event. The plaza has plenty of space for you to sit and enjoy music.
Who has performed this year?
We reached out to Haywired, a "Rockin Americana" style band with dynamic vocals that are welcome sounds to downtown Stockton. With a versatile musical style, this band is inspired by country, rock, pop, folk, R&B and blues.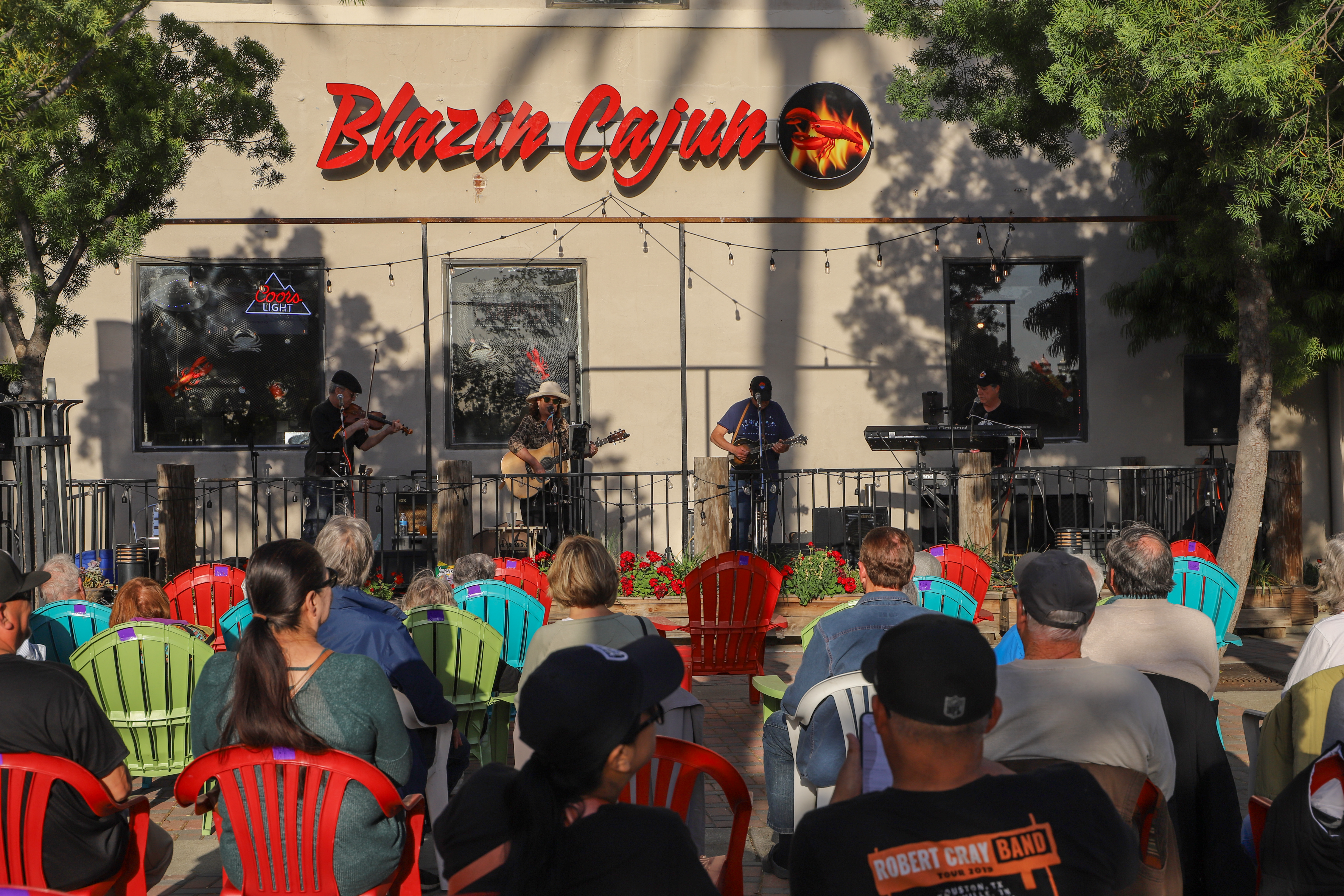 Will Jazz in the Plazz return to downtown?
Absolutely! We heard all the feedback from the community and are happy to announce that Jazz in the Plazz returns in May for our Downtown Sounds series. Langham, Professor and Program Director of Jazz Studies at the Conservatory of Music at University of the Pacific, is excited to perform for our community in downtown Stockton. You can catch live jazz downtown starting on May 3rd at 6 PM.
Are restaurants open during the live event?
Yes! All restaurants in the surrounding area of Janet Leigh Plaza will be open. Grab food during the show! Drinks are also allowed outdoors! Here is a list of restaurants in the plaza serving tasty food on Tuesday nights.
Grab food and drinks at the Plaza!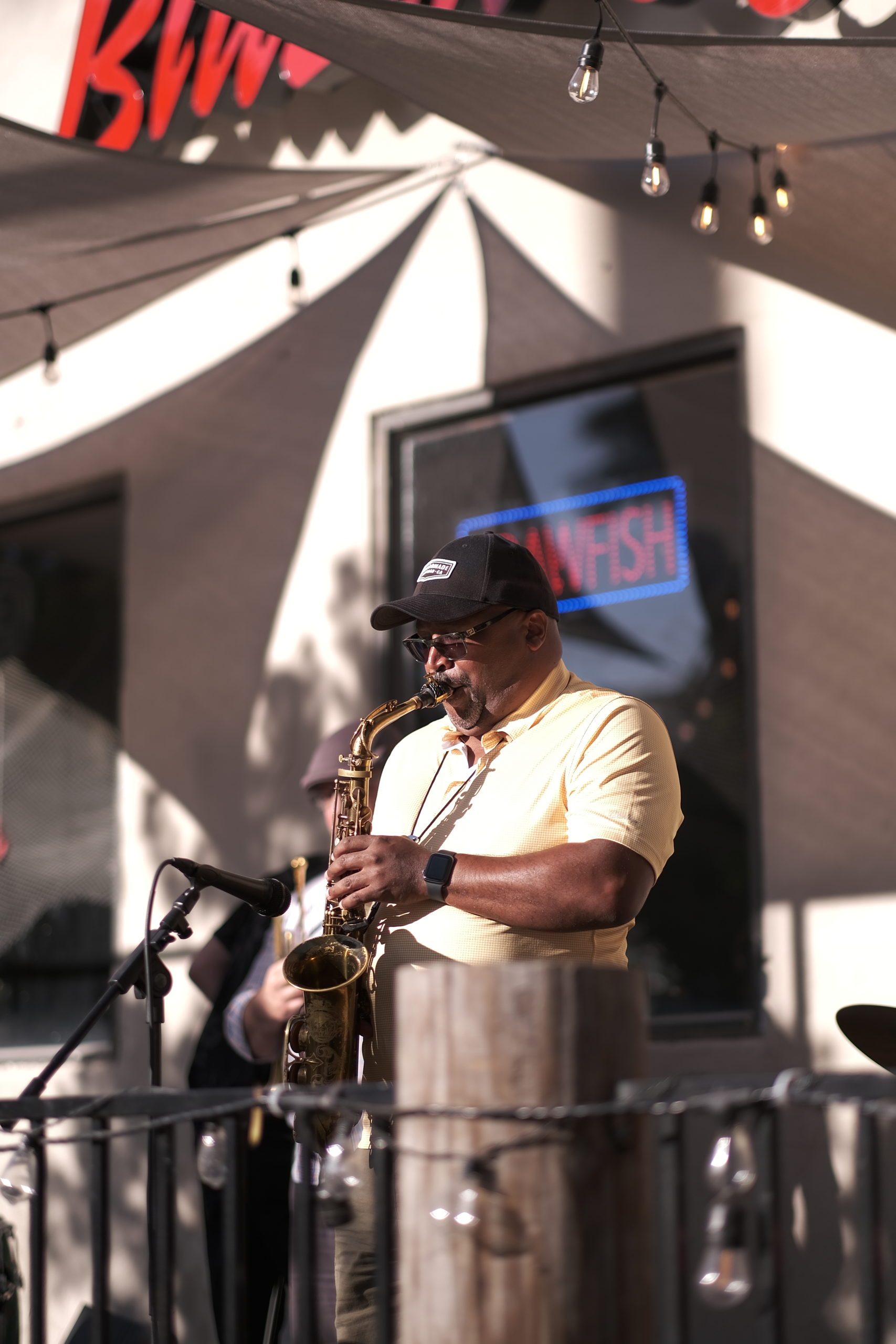 Share your #DowntownStockton experience
While you're exploring downtown – snap a photo and share it on social media with us! Be sure to tag us in your photos at @Downtownstockton and use the hashtag #DowntownStockton for the chance to be featured on our social channels.
Check out the downtown vlog episodes on our YouTube channel!
Subscribe now and catch all new episodes in downtown Stockton.