The past few months have certainly been life changing. Living during an ongoing pandemic spanning the globe means we have to face many challenges as we learn to adapt to these unprecedented times. The future may still seem uncertain, but there's one thing that is for sure: we're all in this together. Thank you for doing your best to stay safe and for keeping those around you safe.
In today's blog, we want to remind you of the good that is still happening in our community- how working together (safely and with social distancing in place) uplifts our local businesses, organizations, and community members. So, we made a list of some of the good things happening downtown.
Stockton Community Kitchen at BellaVista
You may have been to BellaVista for a delicious dinner with your friends and family or you may have attended one of their exciting rooftop events (that view though!), but did you know about BellaVista's partnership with the Stockton Community Kitchen (SCK)? The SCK was created to assist underprivileged entrepreneurs with dreams of launching food-related businesses. During this pandemic, the SCK at BellaVista prepares and delivers hundreds of meals a day to those in need in the community, including struggling families, the elderly, and the homeless.

The Stockton Community Kitchen will also be holding classes for a few weeks starting in August, where they will provide mentorship, skills and business expertise for aspiring food entrepreneurs. If you're a food enthusiast looking for help to start your own business, here's your chance! For information about the classes, visit their website.

Revitalization and Beautification of Chun Wah Lane
This July, the DSA's maintenance crew began work on the planned revitalization and beautification of Chun Wah Lane. Look forward to seeing fresh coats of paint on the poles, new arches, fresh greenery, and an update to one of the most recognizable features of the lane: the fierce, fire-breathing dragon mosaic! We're excited to show you the progress on the space as we reach the completion of the project to revitalize Chun Wah Lane, so make sure you're following us on Facebook and Instagram to see our progress photos!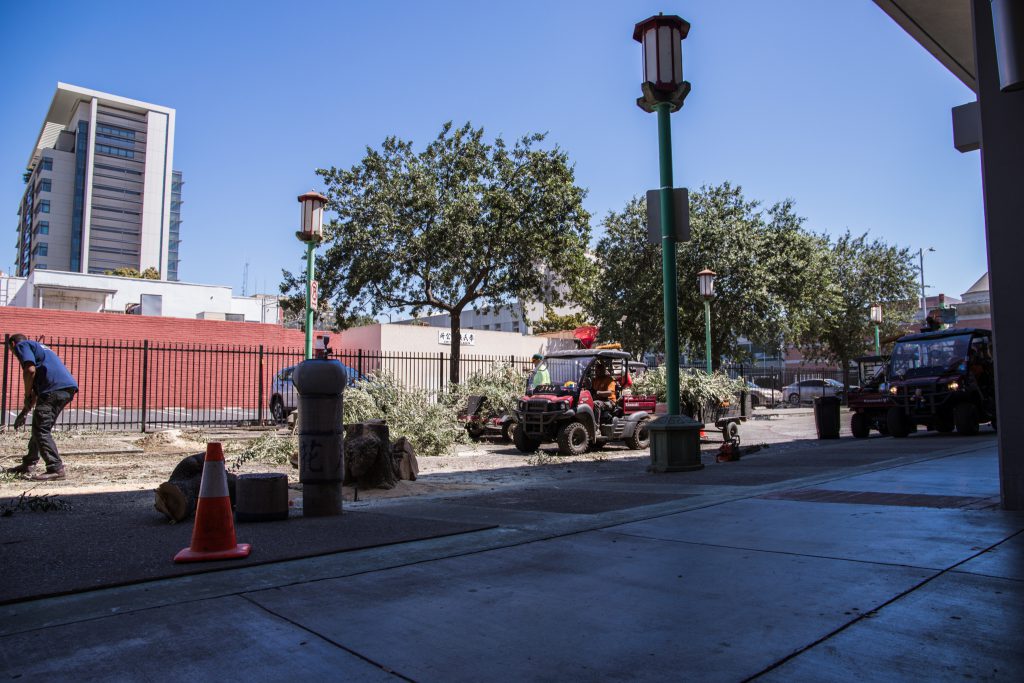 Homeless Facility in the Works
The former Alutzia Hotel and Restaurant, a popular downtown spot in the 1920s, is currently undergoing renovations to become a homeless facility for homeless women and children. Once completed, it will be one of the largest housing facilities of its kind in the nation. The Gospel Center Rescue Mission purchased the building in the 1980s and started raising funds for the project in 2016. The facility's expected completion is in the fall of this year.
Outdoor Dining Available for Some Businesses
Temporary closure of indoor dining operations mean local businesses need your support more than ever! You can help by placing takeout orders and delivery orders though various food delivery services (DoorDash, Uber Eats, etc.). Additionally, some downtown businesses now offer outdoor seating for visitors to enjoy. Here's a list of the downtown eateries still open for takeout, delivery, and outdoor dining. Thank you for continuing to support our local businesses!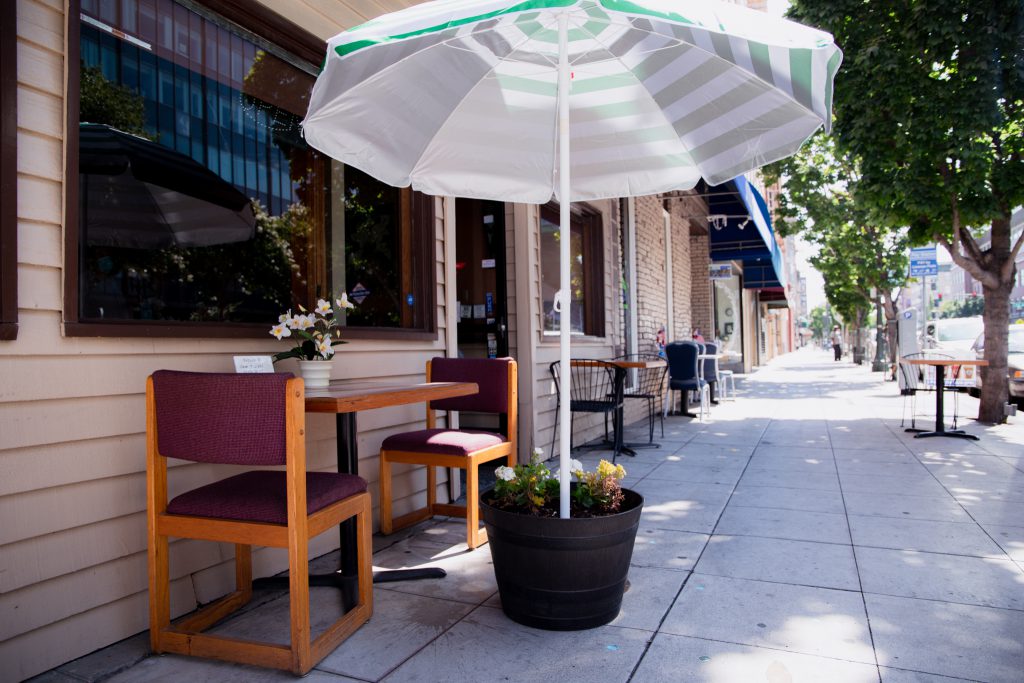 Do you have any other good news or stories about downtown to share? If so, please email Jessica Nguyen, DSA Marketing and Communications Director at [email protected]