By Andrew Rocha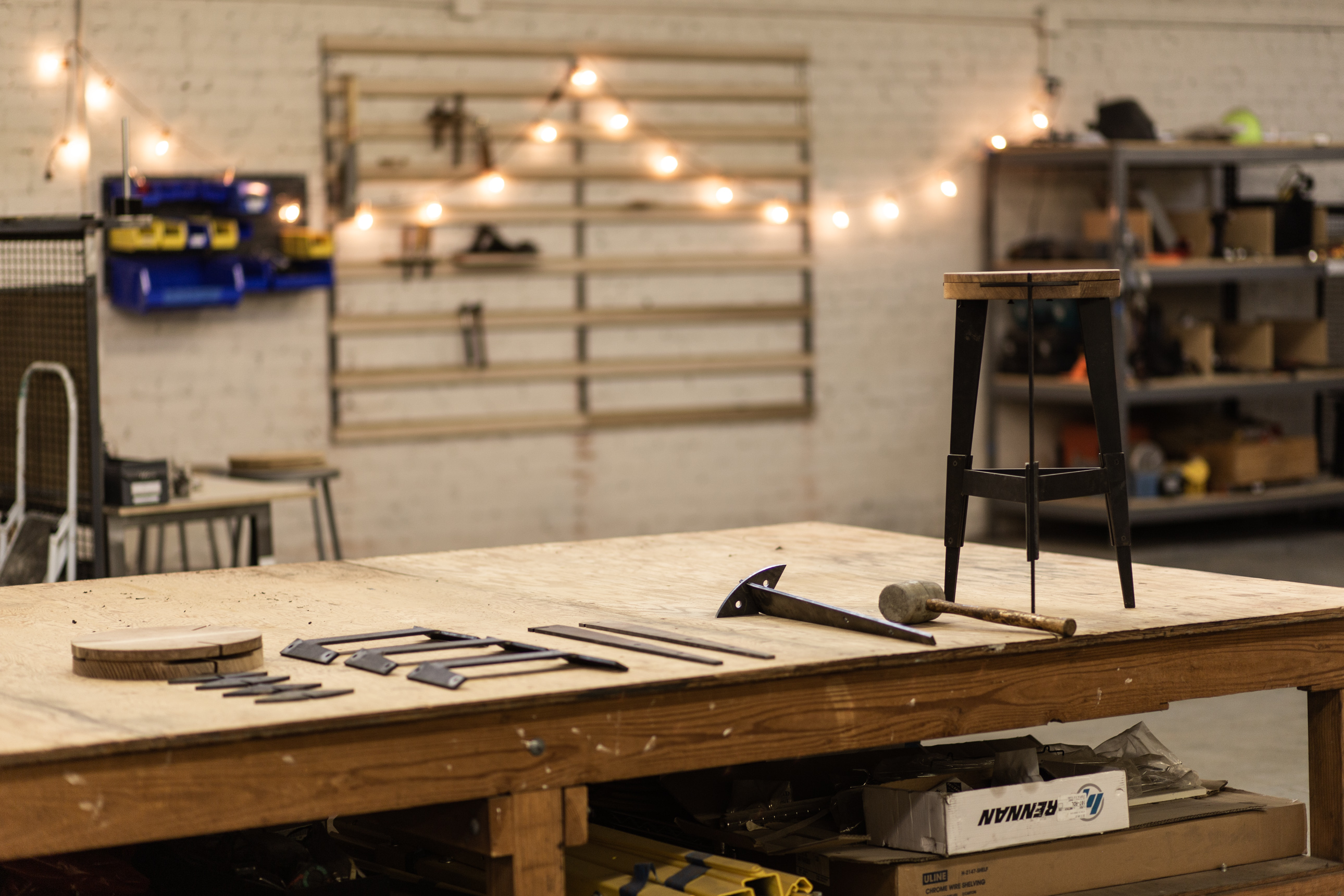 Located at 33 N Aurora Street in Downtown Stockton, HATCH Workshop is a nonprofit organization that will offer training and education in subjects like fine crafts, design, and entrepreneurship, for students and the community. HATCH Workshop will also be providing affordable housing, workspaces, and shop access for young, growing creatives and artists. In June 2019, when HATCH will be fully operational and open to the public, their programs will be a benefit to the growing and talented community of artists that call Stockton and the Downtown area their home.
Student Experiences
Community Workshop programs will provide educational opportunities for Stockton residents. Through the programs, students will learn and develop skills in fine crafts and creative expression. They will also be forming business skills and entrepreneurial strategies, so they will not only be learning art and how to express themselves, but also provide them with hands-on work skills that are important in an ever evolving labor environment.
HATCH Live/Work Co-Op
HATCH Workshop will also be helping to support young entrepreneurs in the crafts by providing an affordable space for emerging makers to live and work through the HATCH Live/Work Co-Op. While this program will include an apartment, a personal studio space, 24-hour access to the the shops, and space in our HATCH store/gallery, the HATCH Live/Work Co-op will also be able to work alongside an experienced business and art marketing professional. These programs are designed to give individuals the resources that they need to hone their creative skills and become thriving entrepreneurs.
Even young students have a place to learn and prosper at Hatch Workshop. Inspire Youth is one of the programs that HATCH Workshop will be offering. In collaboration with the San Joaquin County Office of Education and Stockton Unified School District, the Inspire Youth is a mentorship and arts education program. The program will create a safe space for youth to learn, create, and enter into mentorship programs with HATCH Workshop residents and senior team members. This program will be run off site with Stockton Unified School District starting in in January of 2019.
Impacting the Downtown Community

That is all just a small glimpse into the future of Hatch Workshop and a feel for the impact that they will be making in downtown Stockton. CEO at HATCH Workshop, Phoenix Trent, shared how downtown Stockton has happily accepted them, "The community has been incredibly welcoming and supportive of our project and as a 501(c)3 nonprofit we've made it our priority to engage with the community and ensure that our programs reflect the needs of our city. HATCH has enjoyed putting on make your own toys and metal casting workshops at Stockmarket, Collide Festival, the San Joaquin County Fair and other local events as we work to build interest for our upcoming youth and community workshops."
You can find out more about HATCH Workshop and their programs by checking out their website, www.hatchworkshop.org, or if you're interested in working with HATCH Workshop on a project, send an email to [email protected]
Written by Andrew James Rocha
Photos Courtesy of HATCH Workshop