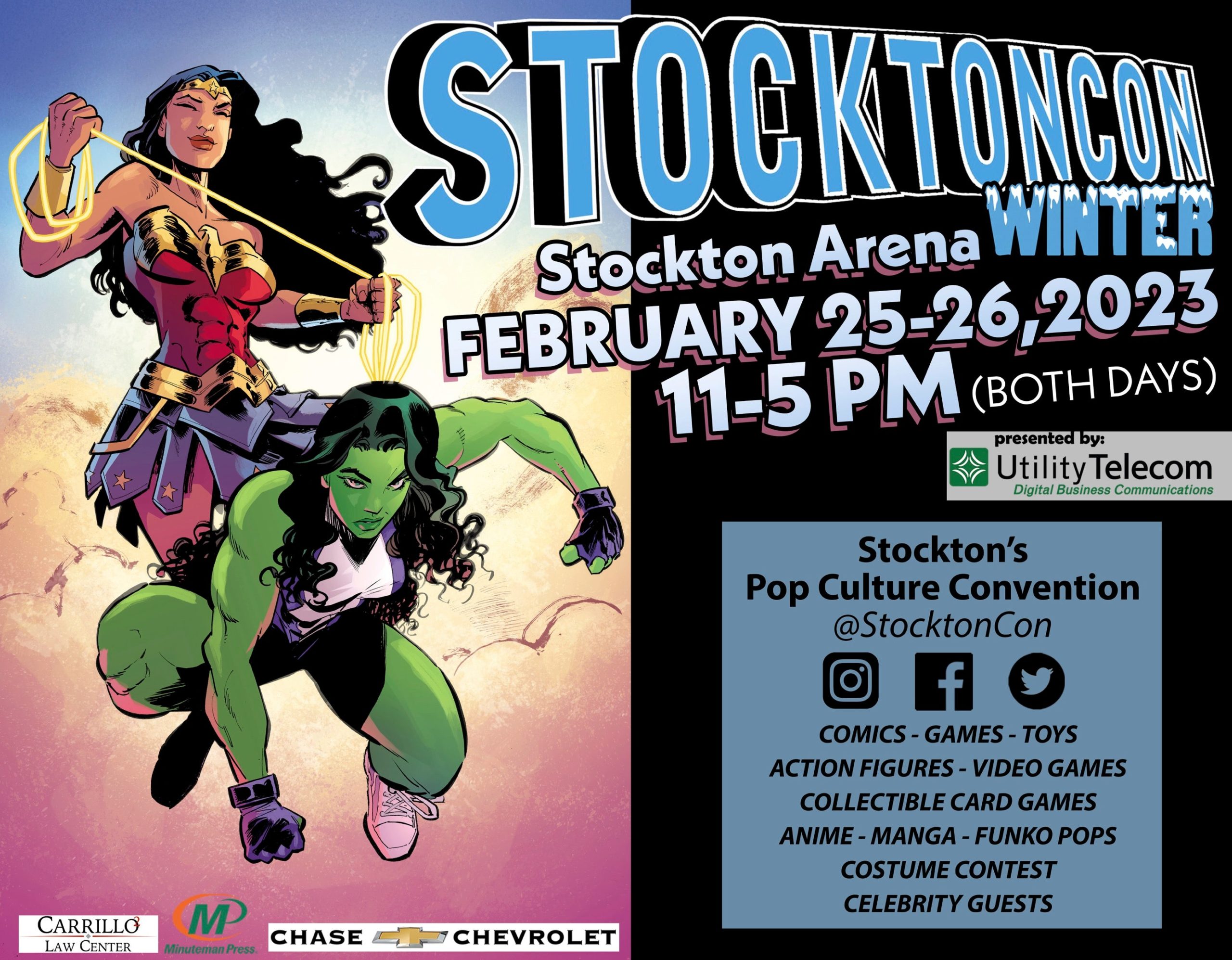 StocktonCon Winter returns this February 25-26th at the Stockton Arena! The show runs 11am-5pm both days.
A large array of artists, exhibitors and special guests will once again be in attendance at StocktonCon. More than 200 exhibitors and artists will be a part of the fun – with fans in attendance able to find lost treasures, new collectibles and art commissions.
Special Guests will be announced in the upcoming days nd Special Guest Creators are highlighted by artists Chris Marrinan (Nova), Ramon Villalobos (Nighthawk, Flash) and Justin Greenwood (The Fuse, Stumptown) with many others to be announced.
The StocktonCon Winter Costume Contest will take place both days at 4:30pm in Stockton Arena Panel Rooms. War Torn Front will provide Collectible Card Gaming in the Gaming Area in the extended lobby area.
A portion of the proceeds from StocktonCon go directly to local charities.
Ticket Prices

Advance Sales: 2-Day $26, 1-Day Saturday or Sunday $18 | Day of Event Sales: 2-Day $36, 1-Day Saturday or Sunday $23
Location
Stockton Arena

248 W. Fremont Street California Stockton US