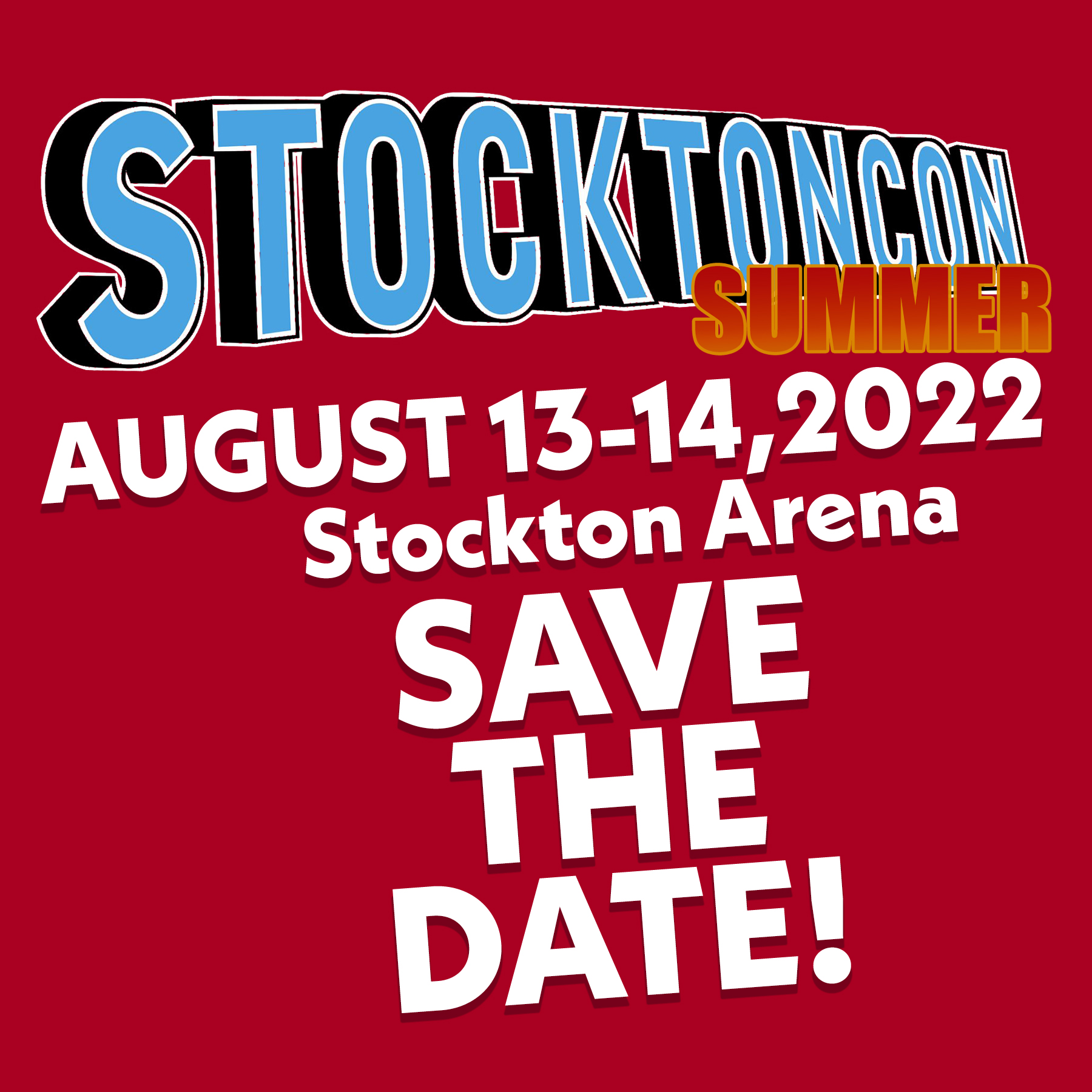 StocktonCon is an annual celebration of all things pop-culture at the Stockton Arena!
The Annual StocktonCon will be featuring a star-studded list of celebrity guests and artists, cosplay costume contests, gaming tournaments, panels, exhibitors, vendors, and more! You won't want to miss this fun, family friendly 2-day event! A large array of artists, exhibitors and special guests will once again be in attendance at StocktonCon. More than 200 exhibitors and artists will be a part of the fun – with fans in attendance able to find lost treasures and art commissions.
Check out the official StocktonCon website and theofficial Facebook pagefor more up to date information.
A portion of the proceeds from StocktonCon always go directly to local charities.
Stay tuned for more information!
2022 Hours:
10:00am – 5:00pm both days
Tickets Prices for StocktonCon 2022 TBA!
Saturday, August 13 – 10am-5pm
Sunday, August 14 – 10am-5pm
Kids 12 and under are FREE (with paying adult)!
Check out the official StocktonCon website and theofficial Facebook pagefor more up to date information.
Enjoy a bite to eat before or after your Stockton Arena event at one of these nearby Downtown Stockton restaurants!
*StocktonCon will require masks for all attendees, guests and vendors, regardless of vaccination status. Cosplay masks, neck gaiters or bandanas will not be acceptable as a face covering. Masks must fit securely around your nose and mouth. Additionally, StocktonCon will have a reduced capacity compared to prior years.
*All attendees at StocktonCon are required to be vaccinated or have a negative Covid-19 test within 72 hours (3 days) of the event. Attendees must verbally acknowledge that they meet either criteria, though physical proof is not required.
These are the only occasions when the mask is allowed to be removed:
*Designated dining areas (when actively eating and drinking)
*Celebrity Booths (masks must be worn indoors at StocktonCon but may be temporarily removed if the guest is offering photo opportunities at their table. This applies to celebrity and creator guests and is at the guest's discretion.)
Website
Location
Stockton Arena

248 W. Fremont Street California Stockton US