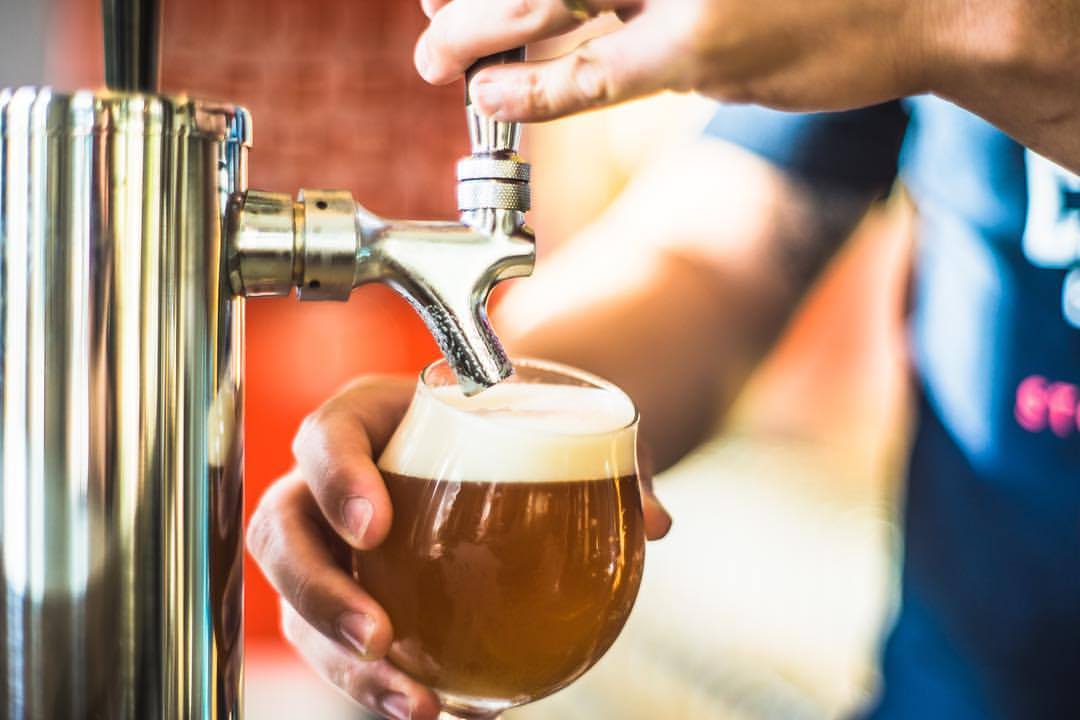 Kickoff Stockton Beer Week with this Brew Fest featuring 30+ breweries!
To kick off Stockton Beer Week (Friday, September 10 through Sunday, September 19, 2021), Stockton Brew Fest offers the perfect environment to explore new styles and find your next favorite brew. You'll taste more than 40 microbrewery beers from across California at our shady outdoor location at the Weber Point Event Center on Saturday, September 11th. This park-like setting allows you to enjoy more music, food trucks & food vendors, and more fun!
In addition to unlimited tastings of local and regional craft beer and ciders, Stockton Brew Fest will have live music, games, giveaways, food vendors and a ton of crazy beer-related fun!
Stockton Brew Fest 2021 Tickets
VIP, General Admission and Designated Driver tickets for Stockton Brew Fest 2021 will be made available to the public in June. Note: This is a 21-over event.
Advanced Ticket Prices: $50 VIP, $40 General Admission, $15 Designated Driver
Ticket Purchase Prices on Day of Event: $60 VIP; $50 General Admission, $15 Designated Driver
Our 2021 Line Up:
Bands:
TBA – 12:00 PM (VIP Only)
Radical Times – 1:00 PM
Network – Stockton Band – 2:00 PM – 4:00 PM
Bites:
FIRED Mobile Pizza Oven
MoMo's Frigid Frog Shaved Ice
TBA
TBA
TBA
Breweries:
Dust Bowl Brewing Co.
Dying Breed Brewing
Golden State Brew Club
High Water Brewing
Local Roots Hard Kombucha
Lodi Beer Company
Morgan Territory Brewing
River Rock Brewery
ROGUE
Shadow Puppet Brewing Company
Stone Brewing
Tioga Sequoia Brewing Company
Valley Brewing Company
Proceeds benefit the Stockton Sports Foundation ( https://www.visitstockton.org/sports/stockton-sports-foundation/ )
Website