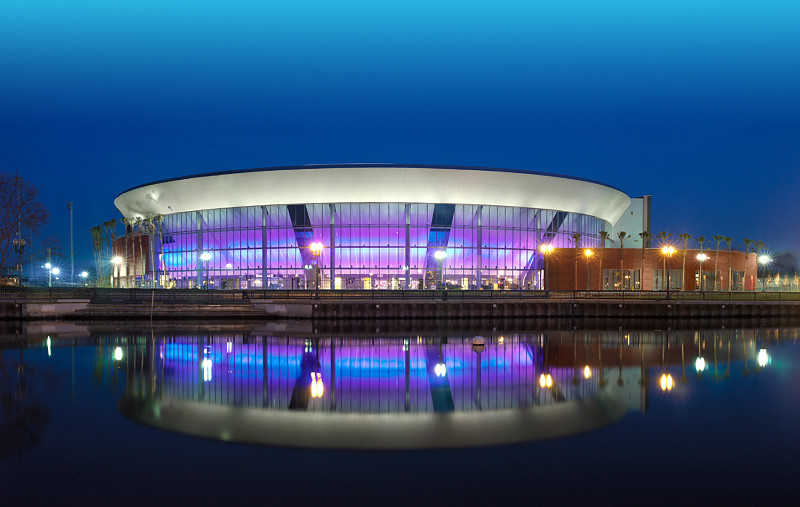 MercyMe, the nationally renowned contemporary Christian bandmakes their return to the Stockton Arena on Thursday, March 31, 2022.and will be opened by Rend Collective & Andrew Ripp.
MercyMeis an American contemporary Christian band founded in Edmond, OklahomaThe band consists of lead vocalist Bart Millard,percussionist Robby Shaffer, bassist Nathan Cochran and guitarists Michael Scheuchzer and Barry Graul.The group has also had 13 consecutive top 5 singles on theBillboard Christian Songschart, with 7 of them reaching No.1.
Please Note:The state of Californiarequiresall persons attending anevent, including at the Stockton Arena,toprovide proofoffullvaccination, or anegativeCOVID-19 test result taken within72 hoursof the event start, home test kits arenotaccepted. All persons 18 or older arerequiredto provide proof of identity. Unvaccinated personsmustmask up, vaccinated persons are encouraged to wear a mask. Persons not compliant with these state requirements will bedeniedentry. This event and any scheduled event are subject to the existing state of California, County and City Health Mandates regarding venue capacity and safety protocols for implementation of safety in response to the COVID-19 pandemic. Theshowreserves the right to cancel or postpone any event in conformance with any health mandate in effect on the date of the event or for operational needs to safely comply with public health orders.
TICKETS$26.75- $32 – $40 – $53 – $68- $153
Additional fees may apply. Ages 2+ require a ticket for this event. Tickets only available atTicketmaster.com. ( https://www.ticketmaster.com/stockton-arena-tickets-stockton/venue/229818 )
For Box Suite information contact usHERE ( mailto:[email protected]?subject=BOX%20SUITE%20AVAILABILITY%20&body=Hello%2C%20%0A%0AI%20am%20interested%20in%20purchasing%20a%20Box%20Suite%20for%20the%20Jeff%20Dunham%20show.%20Please%20contact%20me%20as%20soon%20as%20possible.%20 )
Website
Location
Stockton Arena

248 W. Fremont Street California Stockton US