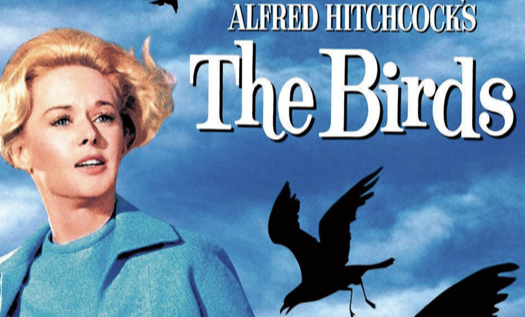 The Birds are coming!
Based on Daphne Du Maurier's classic suspense story.
Directed by the critically acclaimed Alfred Hitchcock, "The Birds" tells a story of a wealthy San Francisco socialite pursuing a potential boyfriend to a small Northern California town that slowly takes a turn for the bizarre when birds of all kinds suddenly begin to attack people.
Originally released in 1963 with a PG-13 rating and run time of 1H 59m. With a positive rating of 94% on Rotten Tomatoes.
Staring the acts of Rod Taylor, Trip Hedren, Jessica Tandy, Suzanne Pleshette, and many more.
Ticket Prices

$12 Standard Admission 13+ | $6 Youth Admission 4-12
Location
Bob Hope Theatre

242 E. Main Street ... Stockton CA US