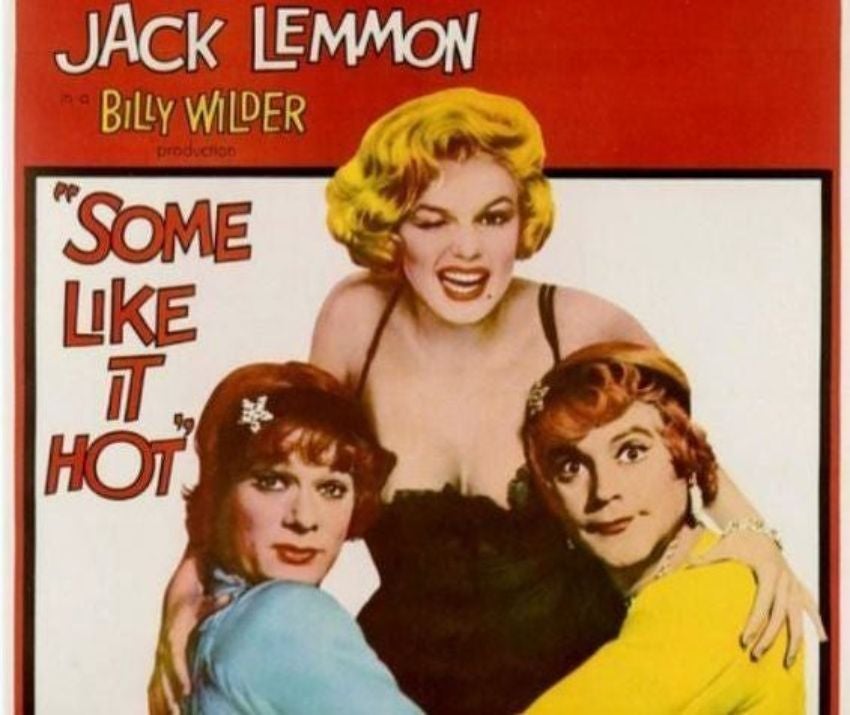 Some Like it Hot. The movie too HOT for words!
After two male musicians witness a mob hit, they flee the state in an all-female band disguised as women, but further complications set in. This film stars the iconic lead woman, Marilyn Monroe, in one of her hit films. She is joined by on screen stars, Tony Curtis and Jack Lemmon.
Original Release: 1959, 94% Rotten Tomatoes approval rating
The Friends of the Fox is a volunteer, non-profit organization offering a monthly classic movie experience at the Bob Hope Fox Theatre. Founded in 1995, the Friends of the Fox supported the restoration of the Theatre through significant fundraising efforts. More than 25 years later, the organization continues to promote the Theatre as an integral part of the Stockton community and the "Crown Jewel" of downtown Stockton's revitalization efforts.
Ticket Prices

$12 Standard Admission 13+ | $6 Youth Admission 4-12
Location
Bob Hope Theatre

242 E. Main Street ... Stockton CA US