By Andrew Rocha
The mission of the Downtown Stockton Alliance is two-fold. One, it's to promote businesses, housing, and events in downtown Stockton; second, is to create a vibrant and comfortable community for all residents and visitors. One of the ways that the Downtown Stockton Alliance fulfills this mission is through their downtown ambassadors.
Patrolling the downtown area; escorting visitors to their cars; maintaining a good relationship with local business owners; promoting businesses and events; and creating a welcoming presence are just a few duties performed weekly by the DSA's ambassadors. The DSA currently has two on staff, Shirley Griffith and Johnny Palacios; if you see them out on the Downtown streets, be sure to stop and say hello!
Johnny Palacios has been an ambassador with the Downtown Stockton Alliance for 12 years. Some of his current responsibilities include maintenance of DSA's online event calendar and business directory. Palacios provided some insight into the ambassador role at the DSA: "We are the people-persons for the Alliance." He explained, "What we do is work with downtown businesses. We try to get to know them on a first named basis…they know who we are and we know who they are. We go in there to visit and say hello. We ask them if they have any flyers…especially when they first open." By forging and maintaining a strong and friendly relationship with local businesses, the ambassadors help make new businesses feel welcome and are able to give visitors places to go when they come downtown.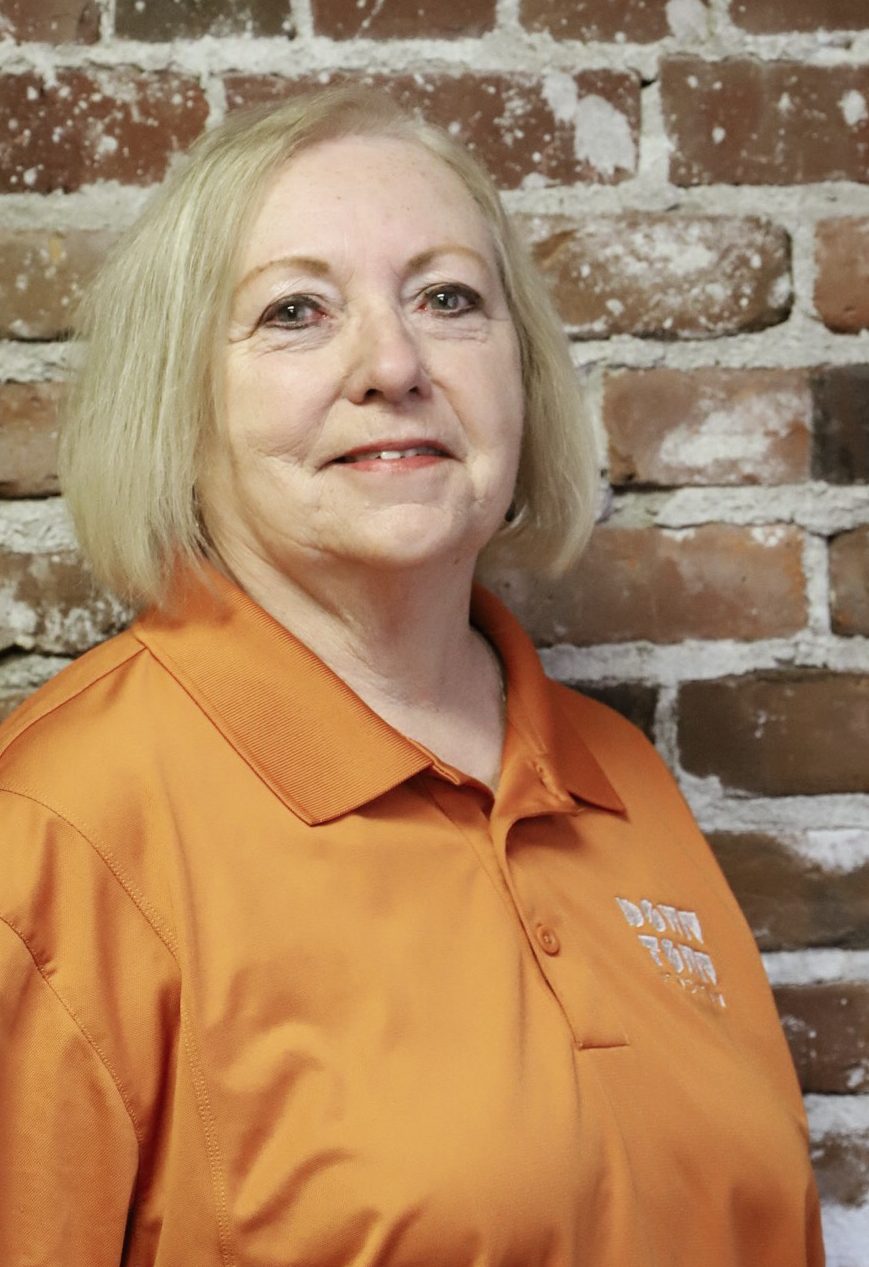 Shirley Griffith has been an ambassador since day one of the Downtown Stockton Alliance's inception in 1997, and has been a witness to how much the community has grown and changed overtime. "It was bad…there was nobody down here at that time. Now we've come a long way because there are people all over," shared Griffith, who currently oversees beautification projects, like bollard and curb painting. Through the efforts of local businesses, community leaders, and individuals who love downtown Stockton, the district has cleaned up and become a place where people can work, play, and eat.
There may not be many of them, but the Downtown Stockton Alliance ambassadors are integral to the Downtown Stockton Alliance's functions. They help maintain a close-knit community where businesses support each other and where visitors can leave with a pleasant experience. Through their efforts and the efforts of others in the district, the ambassadors know that Downtown Stockton has a bright future.