By Oscar Segura, Lofts & Marketing Manager,
Residences at the University Plaza Waterfront Hotel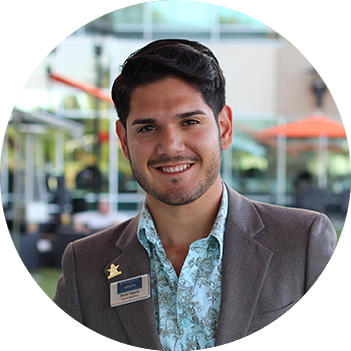 Hello there, my name is Oscar Segura. I am delighted to have been selected to tell my story about Downtown Stockton.
I currently work for the University Lofts at the University Plaza Waterfront Hotel. I manage the residences and get to meet people from all walks of life who are interested in our concept of modern downtown living amenities with an all inclusive price.
The idea that only students live in our residences is a misconception I am working on changing. Anyone can apply to live at the University Lofts and enjoy what we have to offer. I mean, who doesn't want weekly housekeeping included? Oh, and residents receive 20 % off in the Delta Bistro, the hotel's restaurant. We offer an array of floor plans starting from studios all the way to panoramic 3-bedroom penthouses overlooking the ever growing and changing Downtown. We are just a stone's throw away from such venues as the Stockton Arena, Banner Island Ballpark, Bob Hope Theatre, and The Sycamore, just to name a few. There is always something going on in Downtown Stockton!
As for me, I am a self proclaimed foodie. Give me all the food! Almost every day you can catch me in one of the many downtown restaurants or cafes. My favorites, just to name a few, are:
Cast Iron – try their hardy sliders or carnitas tacos;
Terra Coffee – I always get the Café de Olla plus it's a great place to take in some local art;
Deliberation Room – they have a great lunch combo with a panini and salad, YUM!
Thai Thai – because, duh, Thai!
Don Rafa's Taco Truck – for some much needed yummy Mexican food;
Bella Vista – because, I need more carbs! Check out their endless pasta night on Thursdays, oh, and wash that down with the Tuscan Spritzer (reminds me of my time traveling through Italy, SO GOOD);
Trail Coffee Roasters – because I am hooked on their Lavender Latte and their new coffee shop is so beautiful. Gianna and her team did an amazing job!
House of Ice Cream – because we all scream for ice-cream!
Red Orchids – for some bomb Pilipino food. Plus, try their chicken adobo and they also offer lunch buffets with a new menu every day.
Fusion Boba Café – Give Me All The Boba!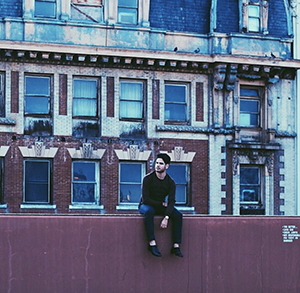 One thing that always mesmerizes me is the architecture in Downtown Stockton. There are many beautiful buildings here that have so much history. Downtown is attracting awesome creatives who are taking refuge here breathing life and energy into our neighborhood, and it is exciting to watch it grow.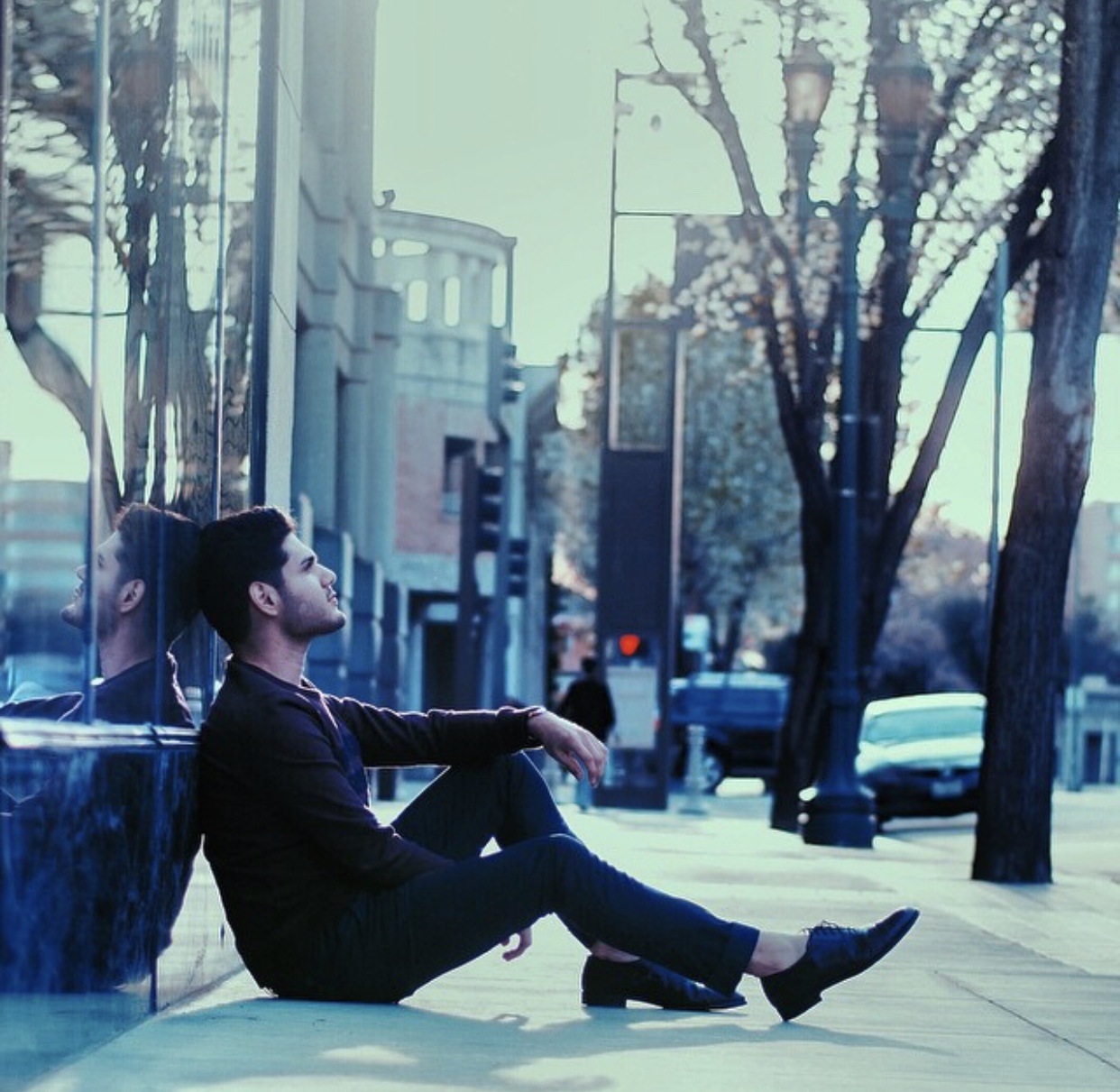 My personal life is all in Downtown. I live, work, and work out in Downtown. Everything I do daily is within a 4-mile radius and I love it! Sometimes I just walk aimlessly with camera in hand photographing those alley ways and details otherwise easily missed. For me, love is in the details and there are a lot of details in downtown's architecture and a lot of love in the people that inhabit and help improve it.
Until next time!