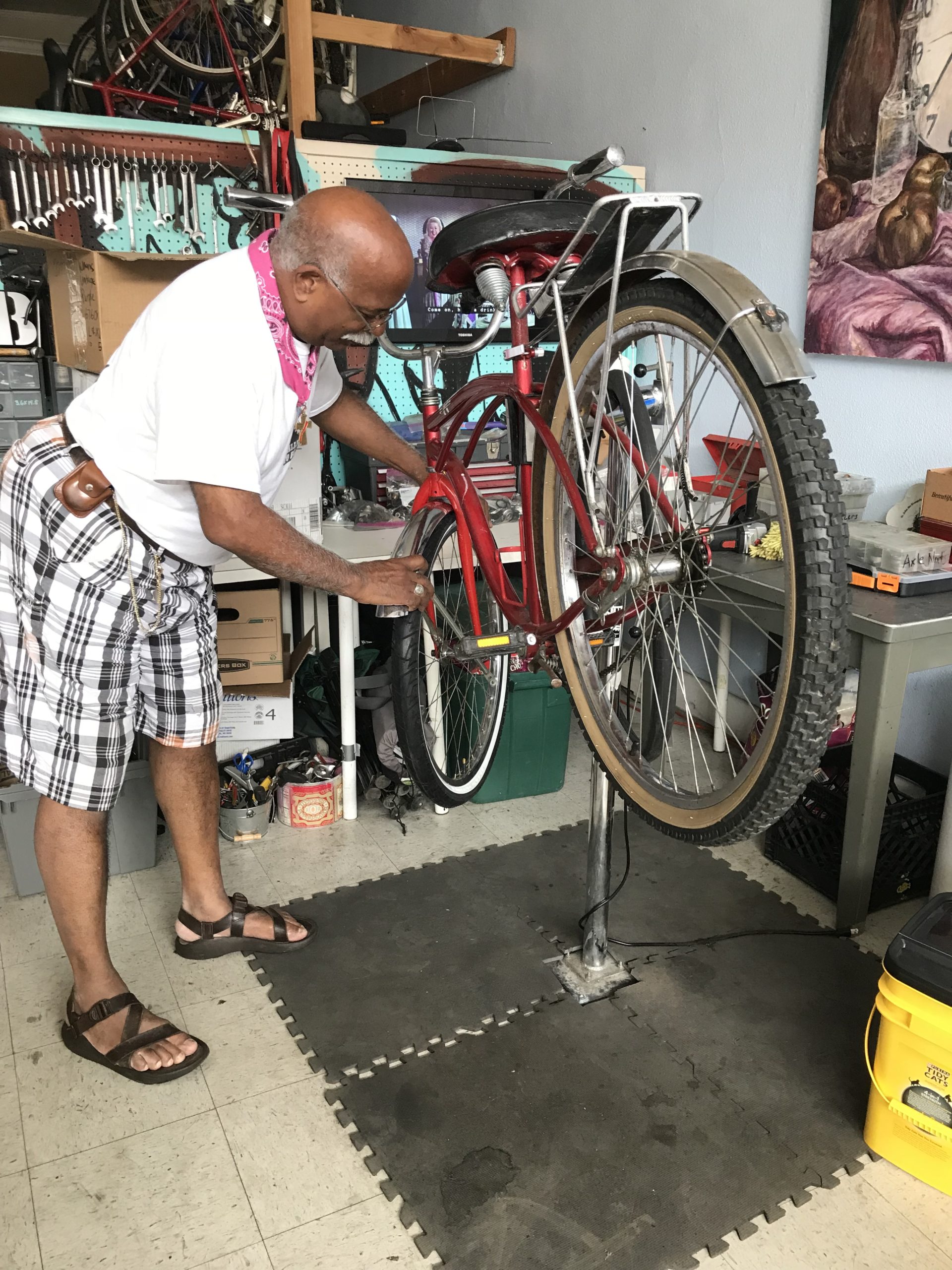 131 E. Miner Ave., Stockton, CA 95202
209-663-9955
https://www.loc8nearme.com/california/stockton/hub-helping-urban-bicyclists/5968712/
[email protected]
The HUB (Helping Urban Bicyclists)
Are you working and need transportation? Do you have a bike, but can't afford expensive repairs? Need air for your tires? Flat repair? Minor adjustments? The HUB is available to help the cyclists in need. They're able to provide free assistance for the most common bike problems.
The HUB is a community resource for the under-employed and homeless, assisting them with transportation needs and daily existence.
To donate parts or bikes call: 209-663-9955
All financial contributions and correspondence can be mailed to:
Episcopal Church of St. John the Evangelist
316 N. El Dorado St., Stockton, CA 95202
All services are free, however donations are encouraged and greatly appreciated for the continuation of this mission.
Volunteerism is encouraged, even if you're only there to be present in the community. Knowledge of bike and assistance in bicycle mechanics is a plus. A desire to help those in need without judgement is highly welcomed.
The HUB is located at 131 E. Miner St. in downtown Stockton, next door to the historic church located on the corner of Miner and El Dorado.
The hours of operation are: Tuesday and Thursday, 10am-4pm and Wednesday, 1pm-4pm.
This is an outreach of the Episcopal Church in the Diocese of San Joaquin.