By Courtney Wood
Did you know that the Downtown Stockton Alliance (DSA) administers loans from $10,000 – $65,000 for small businesses in the downtown area through the Downtown Stockton Enterprise Loan Fund (DSELF)? Read on to learn more about this useful economic development tool.
What is the DSELF?
The Downtown Stockton Enterprise Loan Fund (DSELF), a 501(c)3 existing under the umbrella of the DSA, is a "non-profit, multi-bank community development corporation created to facilitate economic development in Stockton's economically under-served central city."
This successful loan fund exists due to the 2006-2007 initial contributions of $172,000 from the following lending institutions:
Bank of Agriculture & Commerce
Bank of Stockton
Community Bank of San Joaquin
Guaranty Bank
Oak Valley Bank
Wells Fargo Bank
Over the last 13 years, through the administration of loans to businesses like Juice it Up!, Chitiva's, The Campus Downtown, J. Rusten Furniture Studio, and The Deliberation Room, the fund has grown to over $216,000!
How is the DSELF structured?
As a 501(c)3 non-profit, the DSELF is governed by a board of directors who provide policy oversight. The loan application process is guided by the DSELF Administrator, currently Courtney Wood of the Downtown Stockton Alliance, while the pre-approval scoring and loan recommendation is performed by the Business Loan Manager, currently Steve Lantsberger of the SJ Economic Development Department and Revolving Loan Fund.
Why is the DSELF important?
DSELF funds are used to provide much-needed capital to small and mid-size downtown businesses who typically "lack sufficient up-front equity and historic profits for conventional financing," at an interest rate of prime + 2% (DSELF Mission).
Through the DSELF, businesses who may not meet a bank's loan criteria still have the opportunity to access capital to open or grow their enterprises – and create jobs! – without being gauged by exorbitant interest rates that cut into their profits.
Since the DSELF isn't a bank, is it easy to get a loan?
Although the DSELF is aimed at non-traditional borrowers, because the loans are considered "high-risk" there is still a detailed approval process which must be completed in order to approve a loan and protect the fund.
What is the application process like?
This year, the DSELF Board revamped the DSELF loan process and procedures. In addition to changing the loan range from $5,000 – $50,000 to $25,000 – $65,000, they decided to break the loan approval process into the four phases outline below:
Pre-Qualification, which entails the initial application and non-refundable $200 fee, a credit score check, the submittal of an executive summary, and an interview with the DSELF Administrator
Pre-Approval, which involves the submittal of 19 items outlined in the pre-approval checklist. These items include things like a business plan, financial statements, tax returns, description of collateral to be pledged, and resumes of the business partners, etc.
DSELF Board Interview, which allows the board to ask an applicant questions regarding their application, business, loan request, etc.
DSELF Board Vote, which makes the final decision regarding approval of a loan that has made it through the previous stages.
In Phases 1 & 2, a rubric is used to determine an applicant's score and whether they proceed to the next stage in approval. In Phase 4, a majority vote is required to grant final approval.
The brevity of this process depends upon how quickly the applicant can submit all required documents to the DSELF administrator. It is recommended that applicants submit everything required within 90 days from the initial application date to ensure information being reviewed is up-to-date and accurate.
Who can apply?
The DSELF's mission is to provide loans to businesses which fall within the Downtown Stockton Alliance PBID District. Apart from being located in downtown, to even be considered, applicants must be running or intending to run, completely legitimate operations.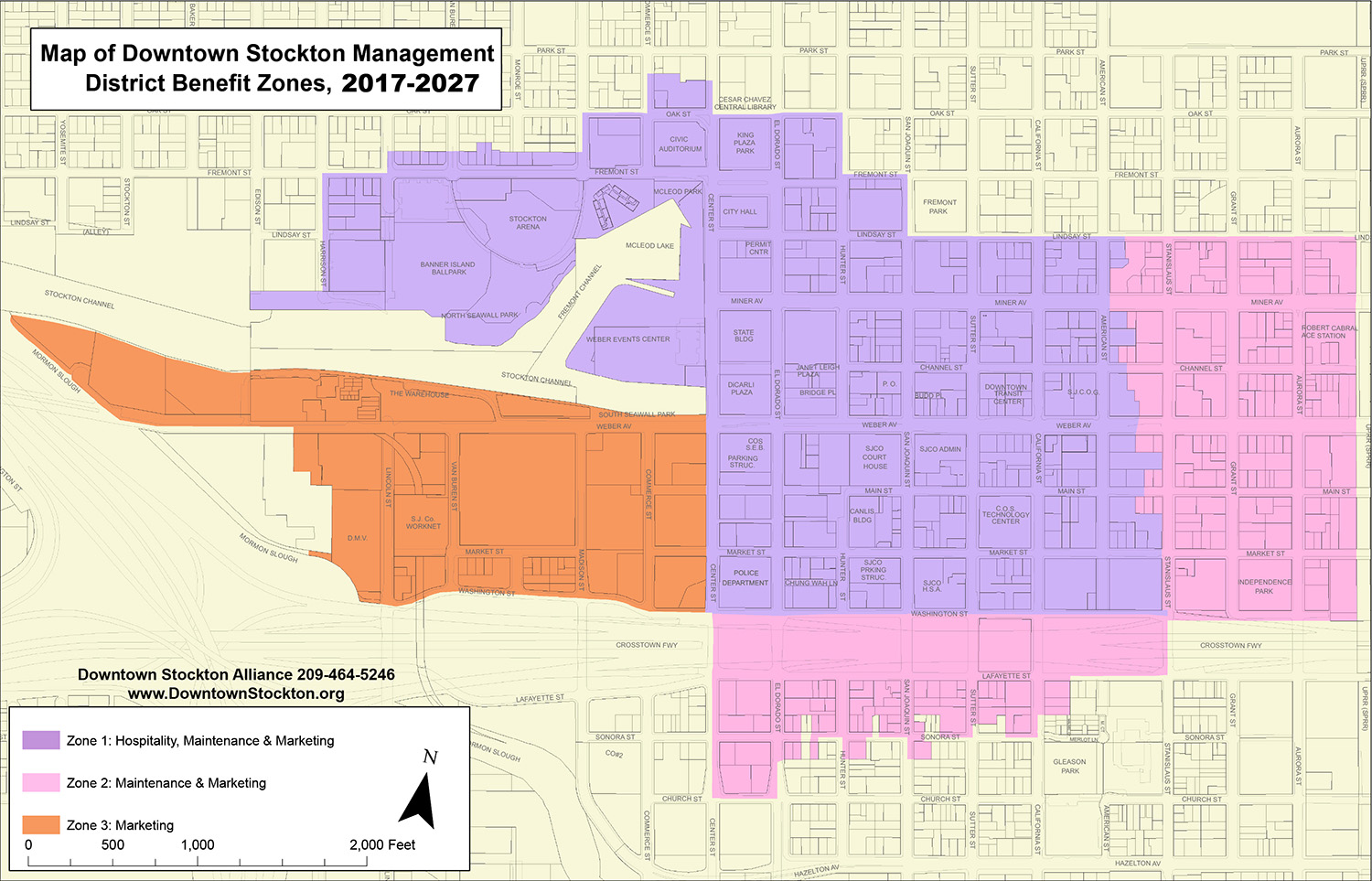 What can a DSELF loan be used for?
Fortunately, DSELF applicants can use their loans for a variety of business expenses, from space renovations/buildouts to marketing materials. A few of the most common eligible uses are listed below:
Inventory
Working capital for rent, utilities, telephone, insurance, etc.
Equipment
Production of sample lines
Product development
Initial advertising/promotion campaigns
Office supplies
Building and leasehold improvements
Is DSELF taking applications for new borrowers at this time?
Yes! The DSELF is looking to lend out additional money within the next year. Apply!
Where can I go for more information?
If you or someone you know has a downtown business and you want to learn more about the DSELF, call 209.888.8630; email [email protected]; attend a DSELF board meeting – held the 2nd Tuesday of every month, at 12:00 PM in the DSA offices; click here to view the application; or click here to view the application guide.
This page has additional information about DSELF.
Take advantage of this amazing resource only available to downtown businesses!