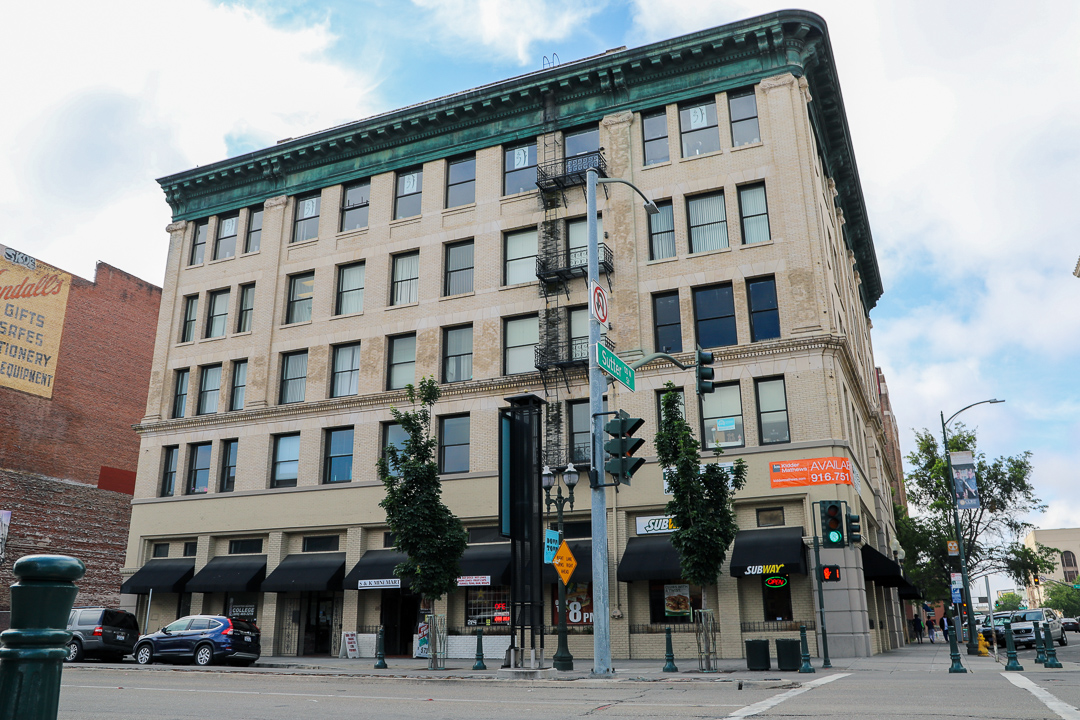 38 N. Sutter St., Stockton, CA 95202
916.510.7900 ext. 2
https://www.officespace.com/ca/stockton/352633-42-n-sutter-st
38 – 46 N. Sutter
Office spaces available, of varying square footage.
Office sizes range from 330 sqft. – 1,431 sqft.
This five-story mixed-use building has retail on ground floor with 4 floors of office space above.
Currently the Elks Building is a hub for tech and start-up companies, with state-of-the-art
fiber optic connectivity.
A variety of single offices and office suites. Secure code access in Lobby with smartphone
app to view visitors.
Courtyard available for events and office lunch gatherings.
Adjacent to City parking lot. Convenient freeway access.
Property Information
Sale Type: Lease
Usage Type: Office Space
Lease Rate: 0.76-1.00
Amount of Space: 1001-1500
Contact Person: Garrett Strohmaier