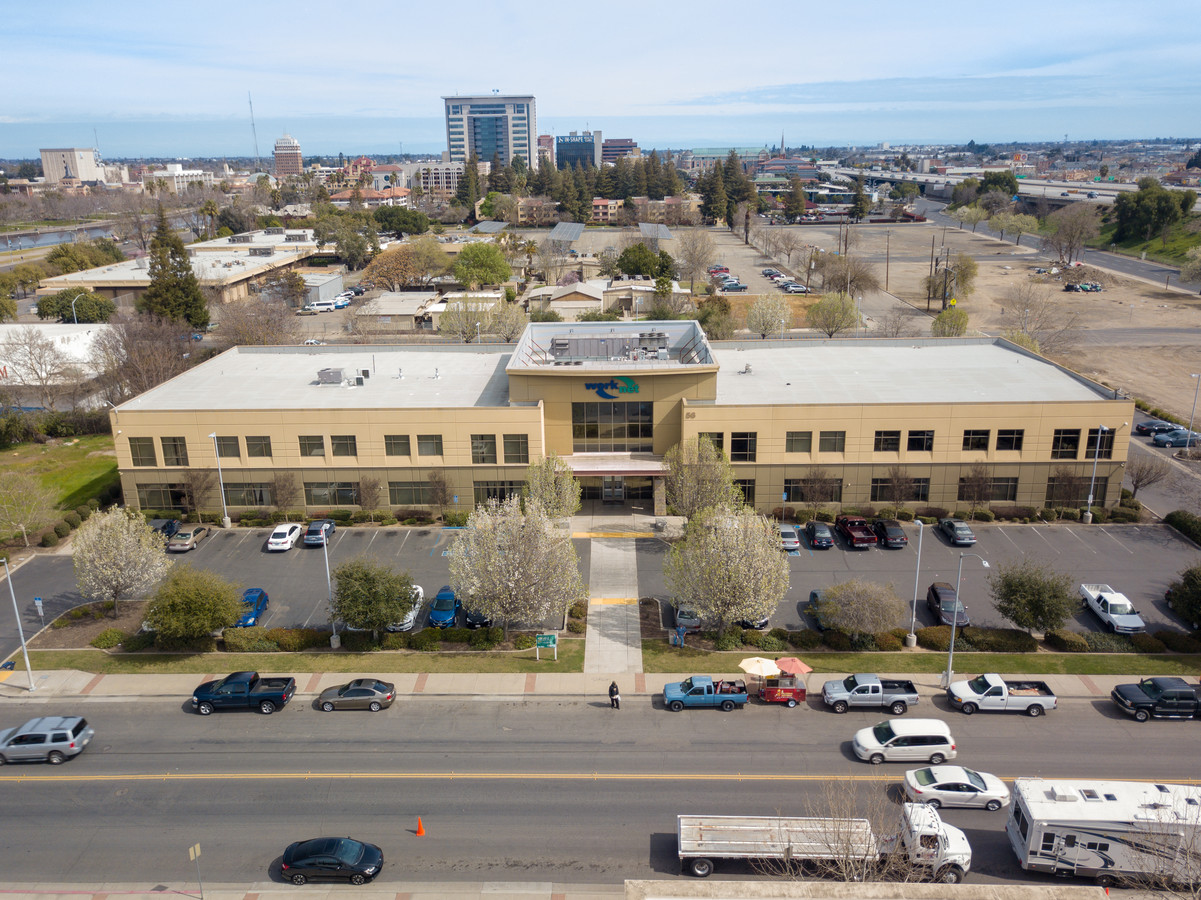 Building is 51,864 sqft.
A built-to-suit in 2005, this County facility sits in the heart of the newly formed Stockton's waterfront district. Stockton's new City Hall is currently under redevelopment, just down the street. Across McLeod Lake and Stockton's Waterfront are several local amenities including Stockton Arena, Banner Island Ballpark and University Plaza Waterfront. This property is also surrounded by city owned land expected to attract future mixed-use developments.
The Department of Motor Vehicles is across the street, the Waterfront Warehouse retail building is just down the street, and the 200-unit Delta View Apartments are within one block. The asset also provides convenient access to both Highway 4 and Interstate 5, and holds 2-metro bus stops on both sides of the property's frontage.